Found June 20, 2013 on isportsweb.com:
Troy Tulowitzki The NL continues to be the most surprising division in baseball. The Dodgers, who have recently adopted a Yankee-style mentality, were heavy favorites to run away with the division, and they are barely walking. The defending World Series Champion Giants would snatch up one of the two NL Wild Card spots and the D-Backs, Padres and Rockies would serve as speed bumps along the way. But baseball is the most unpredictable of sports, and here we are mid-June and the D-Backs and Rockies, the two supposed basement dwellers of the NL West find themselves jockeying for first as the All-Star Break approaches. The surprising season has featured the return of Troy Tulowitzki to his 2010 and 2011 form, another sensational season from Carlos Gonzalez, and the surprising explosion of a Rockies offense that leads the NL with 330 runs scored through June 14th. These surprises have Colorado hunting for the top of the NL West. Baseball is a marathon, so pushing panic in June doesn't happen too often, however, for the Colorado Rockies, their playoff future is on the line now; and it doesn't look promising. The Rocks are entering the dog days of summer and the next 4 weeks will make or break their playoff push. And Walt Weiss should start looking for a panic button. As of today, Colorado is tied for second with San Francisco and both the Rocks and Giants find themselves 4.5 games back of Arizona. However, with Troy Tulowitzki's broken rib taking his .347/.413/.635 with a tremendous 1.048 OPS out of the lineup for 4-6 weeks, the Rockies supercharged offense takes a big blow. "Tulo," who spent 2012 hampered with a groin injury, has spent the season quieting critics about his durability. Well those critics will be returning. With the blow to "Tulo," more pressure falls on leadoff man Dexter Fowler (.302/.399/.498) and Carlos "Cargo" Gonzalez (.299/.375/.618) both of which are already playing phenomenal. Someone needs to step up and shoulder the load. It won't be Todd Helton; his age has finally made its mark. Michael Cuddyer is putting up numbers no one saw coming, but he's not about to produce anything exceeding what he's given thus far; a career best .337/.394/.588. Colorado will spend the next four to six weeks trying to fill a Rocky Mountain sized hole in their lineup. Leaning on Jonathon Herrera, who as of now is the most experienced shortstop the Rockies have to replace "Tulo" will prove to be problematic. Aside from the glaring fact that Colorado has historically struggled without Tulowitzki in the starting lineup (a winning percentage of .444), the bottom line is no one swings a bat near as effective as "Tulo's". This leaves manager Walt Weiss with a difficult decision. Does he rely on the less than stellar Herrera to help keep Colorado afloat for the next month, or does he need to get creative with his lineup? For one, Weiss could bring Cuddyer who has had extensive experience at second base with the Twins in at second and shuffle between Arenado and Herrera at short. This would ensure you keep a solid glove in Cuddyer on the middle infield, as well as Cuddyer's career best offensive production in the lineup every night. It also takes the pressure off of Herrera and Arenado. The Rockies should really be looking to get another quality shortstop. Tulowitzki's long term durability is again in question, and it seems to be a foregone conclusion that each season you'll be looking to get by without "Tulo" for an extended amount of time. The Rockies should look to scoop up a solid two man shortstop that they can lean on for 6 weeks a season. Names that come to mind include: Daniel Descalso from St. Louis (.279/.338/.442), Willie Bloomquist from the D'Backs (a career .270/.319/.346), Ed Lucas from the Marlins AAA (.304/.354/.453), or even the experienced Miguel Tejada in Kansas City (a career .285/.336/.457). The options are out there, and with a tough stretch of baseball ahead of them, the Rockies need to look to survive to the All-Star Break. Series with the Blue Jays, Red Sox, Giants, Dodgers, and D'Backs leading into the break serve as an opportunity to position themselves in the hunt for a spot in October. Without Tulowitzki, the red hot Rockies offense needs not only a reliable hitting shortstop, but one that can be leaned on frequently. Another injury to "Tulo" means even when he returns in 4-6 weeks, he won't immediately return to everyday duties. It's time for the Rockies to shop for a solid short or twist the lineup they've got to limit the impact of "Tulo's" injury. Either way there is a sigh of doubt in Denver.
Original Story:
http://feedproxy.google.com/~r/isport...
THE BACKYARD
BEST OF MAXIM
RELATED ARTICLES
Roy Oswalt was better than his line showed in his debut.The Colorado Rockies continued down the wrong path on an east coast road trip that is becoming a trend at least once a year for this franchise.The Rockies lost to the Washington Nationals 5-1 in Roy Oswalt's Rockies debut.With the anticipation of Oswalt, many will look at his line and point to him being a bust. The problem...
credit: getty images The Colorado Rockies will option starting pitcher Jeff Francis to Triple-A prior to Thursday's game. Roy Oswalt will be called up on Thursday and assume the roster and rotation spot of Francis. Francis will have the option of choosing to become a free agent rather then report to Colorado Springs. Interest from other teams should be thin as Francis has struggled...
Tyler Chatwood was phenomenal again on Friday.Call it a June swoon, call it what you will, the Colorado Rockies are in a heap of trouble.On Friday night, the Rockies couldn't get out of their offensive funk, losing to the Nationals for the second night in row. This time they lost 2-1. The loss extends their losing streak to five straight games, planting them four games back of...
The Colorado Rockies are two games over .500 and in second place in the National League West.  Did anyone expect that?  Did Roy Oswalt expect that would be the case as he closed in on making his 2013 debut?  Oswalt is set to make his debut Thursday, and he will be doing so for a team that's in contention. Troy Renck of the Denver Post confirmed the expectations that Oswalt...
Roy Oswalt could provide the boost the Rockies need.The last time the Colorado Rockies won a game in Canada, it was against the Montreal Expos.The Toronto Blue Jays completed a three-game sweep of the Rockies on Wednesday, winning 5-2. The series that starts the longest road trip of the season for the Rockies might be a bad sign for this club moving forward.No one would dare say...
Colorado Rockies center fielder Dexter Fowler has been nursing a hand injury over the past week. He told Thomas Harding of MLB.com that he continues to hold out hope that he'll avoid a stint on the disabled list, but the Rockies are getting to the point where a decision must soon be made regarding his status. "I want to play," Fowler said. "I'm frustrated...
Table of Contents Here's the table of contents for today's edition of the Daily Notes. 1. Featured Game: Colorado at Washington, 19:05 ET 2. Today's MLB.TV Free Game 3. Today's Complete Schedule Featured Game: Colorado at Washington, 19:05 ET The Purpose of This Post The purpose of this post is to alert the reader to how veteran right-hander Roy Oswalt is making his debut...
  Momentum has been a concept that has eluded the Washington Nationals (37-36) for over a month, but on Friday night they scratched out a 2-1 win over the Colorado Rockies (37-38), which resulted in a long awaited three-game winning streak. Stephen Strasburg was key to the Nationals' victory, as he kept the game close for seven innings, allowing only one run on five hits...
The Colorado Rockies are near the top of the NL West despite a struggling rotation. He may be past his prime, but the Rockies are hoping Roy Oswalt can give the pitching staff a lift when he makes his season debut in the opener of a four-game series with the Washington Nationals on Thursday night. Colorado (37-36) signed the 35-year-old Oswalt to a minor league contract May 2,...
  The Washington Nationals (35-36) will get another crack at the Colorado Rockies (37-36) in a four-game home series after just winning a series over them last week in Colorado. This series will beginning a sequence of 17 games of which only three will be played away from Washington. The Nationals will certainly welcome this homecoming, as they have spent more time on the...
Rockies News

Delivered to your inbox

You'll also receive Yardbarker's daily Top 10, featuring the best sports stories from around the web. Customize your newsletter to get articles on your favorite sports and teams. And the best part? It's free!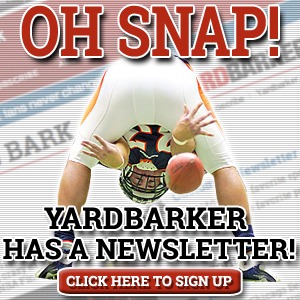 Latest Rumors
Best of Yardbarker

Today's Best Stuff

For Bloggers

Join the Yardbarker Network for more promotion, traffic, and money.

Company Info

Help

What is Yardbarker?

Yardbarker is the largest network of sports blogs and pro athlete blogs on the web. This site is the hub of the Yardbarker Network, where our editors and algorithms curate the best sports content from our network and beyond.