Found February 16, 2013 on Pirates Prospects:
Jeff Karstens can make an additional $1 M in performance bonuses. – Image Credit: Pittsburgh Pirates Tom Singer has a few contract details and incentives for some of the players in major league camp. The details can be read here. My thoughts on each player below. **Jeff Karstens has $1 M in potential performance bonuses. He'd get a bonus of $100,000 each for 150 and 160 innings pitched. He'd get $175,000 each for 170 and 180 innings, then $225,000 each for 190 and 200 innings. If Karstens somehow reached 200 innings, he'd be a massive value at $3.5 M total. Even if he only gets to his career high of 162.1 innings, he'd still be a huge value at $2.7 M, assuming he pitches like he has the last two seasons. **Gaby Sanchez could receive $25,000 each for 425, 475, and 525 plate appearances. I don't see any of these happening. Sanchez has reached those totals in the past as a full-time starter. He'll be platooning with Garrett Jones, and taking the smaller part of the platoon. The only way he'd get regular playing time is if Jones went down with an injury. Even then, the Pirates could turn to someone like Clint Robinson. Jones is unlikely to move off first base this year, since the Pirates have several options in the outfield. **Jonathan Sanchez would make $1.375 M in the majors, along with another $750,000 in performance bonuses based on a points system. Sanchez would receive two points per appearance of 2+ innings, or one point per appearance of fewer than two innings. He'd get $75,000 each for 42, 48, and 54 points; $125,000 each for 60, 66, and 72 points; and $150,000 for 78 points. Sanchez can also opt out of his deal if he's not on the roster by March 24th. I wrote the other day that it would make sense to send him to Triple-A and see if he's back on track. If he's pitching well in Spring Training, he'd probably have to go on the roster and get that opportunity in the majors to show that he's back to his 2009-2011 self. **Brad Hawpe can make $800,000 in the majors, along with $600,000 in incentives for plate appearances from 200-500. He can opt out of his deal on March 26th if he's not added to the major league roster. I don't see Hawpe making the team. **Rob Biertempfel reports that Brandon Inge also has an opt out clause in his deal, just like Sanchez and Hawpe.
Original Story:
http://feedproxy.google.com/~r/Pirate...
THE BACKYARD
BEST OF MAXIM
RELATED ARTICLES
Around this time of year we see a lot of prospect lists come out, and almost all of them focus on a player's potential impact in the future, rather than the upcoming season. Keith Law takes a different approach each year, providing a list of the top 20 impact prospects for the 2013 season. The list is a ranking of players based only on their expected impact in the majors in 2013...
Wyatt Mathisen had a surprising ranking in the FanGraphs top prospects list. FanGraphs has provided some great reports on the Pirates from instructs this off-season, and today Marc Hulet from FanGraphs released his top 15 Pirates prospects for the 2013 season. The list starts off similar to how most lists start. Gerrit Cole and Jameson Taillon are at the top. Alen Hanson, Gregory...
Baseball Prospectus has released their pre-season playoff odds and predictions, and have the Pittsburgh Pirates projected for a 79-83 record. The odds give the Pirates a 17% chance of making the playoffs, which is made up of a 6.8% chance of winning the division, and a 10.2% chance of winning a Wild Card spot. Pat Lackey wrote about this earlier today, pointing out that this shouldn't...
In addition to the roster moves from earlier this afternoon, Baseball America has announced that the Pittsburgh Pirates have signed catcher Devin Ivany to a minor league deal. Like the two earlier moves, Ivany is strictly on a minor league deal, with no invite to Spring Training. The 30-year-old catcher has spent his entire career in the minors, and hasn't played above Double-A...
Mark Appel made his 2013 debut on Friday against Austin Kubitza — who, like Appel, didn't sign with the Pirates. Image Courtesy: Pittsburgh Pirates Friday night saw the 2013 college season debut of a former Pittsburgh Pirates draft pick. This pick is a pitcher, and passed on signing with the Pirates over money. He held to his high asking price, and when the Pirates decided they...
Do we think Kyle McPherson is going to make the roster out of Spring Training?  I'm not so sure.  I think the likely competition is between him and Justin Wilson.  If one makes the cut I don't forsee the other one making it. Much of this opinion comes from the fact that I think Jonathan…
According to the minor league free agent tracker on Baseball America, the Pittsburgh Pirates have added two minor league free agents. The new additions are outfielder Brett Carroll and right-handed pitcher Roman Colon. Carroll had previous been with the Washington Nationals, and elected free agency this off-season. In 288 career at-bats in the majors he has a .201/.280/.319 line...
When I started researching the club, I underestimated just how good the Pirates system is right now. It has impressive high-ceiling talent at the top of the list and depth. I had five or six other players outside the Top 15 that I really wanted to write about, but ultimately they fell just short of the list.   #1 Gerrit Cole (P) Age G GS IP H HR K/9 BB/9 ERA FIP 21 26 26...
During the regular season, leading up to the 2013 Amateur Draft, we will provide a nightly recap of the day's action, covering potential draft picks for the Pittsburgh Pirates as well as following the progress of interesting unsigned picks from previous years. The Pirates have the ninth and 14th picks in the first round this year, so the focus for now will be played ranked in that...
Austin Kubitza out-pitched Mark Appel to start the 2013 college season. During the regular season, leading up to the 2013 Amateur Draft, we will provide a nightly recap of the day's action, covering potential draft picks for the Pittsburgh Pirates as well as following the progress of interesting unsigned picks from previous years. The Pirates have the ninth and 14th picks in the...
BRADENTON, Fla. In an era of innings limits and tightly controlled offseason regimens, most baseball training routines sound similar. Then theres Brandon Inge. Inge, the longtime Detroit Tigers infielder, contributed to the Oakland Athletics as a midseason pickup in 2012 before extensive right shoulder surgery ended his year in September. After rehabilitating the injury for the...
Pirates News

Delivered to your inbox

You'll also receive Yardbarker's daily Top 10, featuring the best sports stories from around the web. Customize your newsletter to get articles on your favorite sports and teams. And the best part? It's free!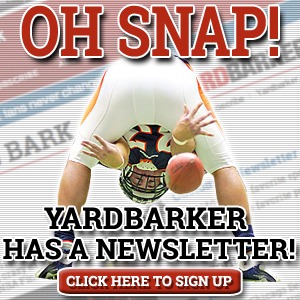 Latest Rumors
The Backyard

Today's Best Stuff

For Bloggers

Join the Yardbarker Network for more promotion, traffic, and money.

Company Info

Help

What is Yardbarker?

Yardbarker is the largest network of sports blogs and pro athlete blogs on the web. This site is the hub of the Yardbarker Network, where our editors and algorithms curate the best sports content from our network and beyond.