Found May 25, 2012 on Awful Announcing:
ESPN's Curt Schilling is in quite the mess away from the television cameras.  It all has to do with Schilling's video game company, 38 Studios.  In case you weren't aware, Curt Schilling owns a video game studio and actually released a roleplaying game earlier this year while working on one of those huge fantasy multiplayer role playing games.  The way Schilling's video game world has crumbled to pieces, he probably wishes it was all a fantasy. Trouble began brewing a week ago when it came to light Schilling's company was having trouble paying off loans from the state of Rhode Island, which committed $75 million to the startup venture.  Earlier this week, it was reported layoffs were beginning.  Yesterday, 38 Studios layed off their entire staff which had consisted of more than 400 workers.  Details from The Verge... Curt Schilling's 38 Studios laid off all of their employees today, shutting down both their Rhode Island office and Maryland-based subsidiary Big Huge Games, a source familiar with the company tells Polygon. The news came as a surprise to nearly everyone involved, including the state of Rhode Island and Governor Lincoln Chafee who during an afternoon press conference said that as of this morning they hadn't heard a word about possible layoffs or a closure. During the evening press conference Chafee attributed the sudden studio closure and financial plummet to the studio's fist game, Kingdoms of Amalur: Reckoning, which he said "failed." Former Rhode Island Governor Donald Carcieri, instrumental in bringing the studio to Rhode Island thanks to the lucrative loans, called it an "unfolding tragedy" in the state.  Schilling and the Governor have been hammered for how this disaster has played out, costing the state millions of dollars, and leaving hundreds without jobs.  A source told Kotaku that employees hadn't been paid since April and the company notified all employees of the layoffs yesterday in an e-mail... yesterday.  The more details that emerge about 38 Studios, the worse it looks for Schilling and Rhode Island.  According to the Boston Globe, Rhode Island has already made $49 million in payments to the company.  That will make for a happy taxpaying constituency.  The state of Rhode Island orignially offered Schilling the loans to bring the company to Rhode Island from its original Massachusetts headquarters. So how did an entire state end up pouring millions and millions of dollars into an expensive video game by a baseball pitcher?  State representative Robert Watson blamed the ex-Governor for falling in love with a local sports legend: "I think the governor had stars in his eyes, the whole idea of playing ball with a baseball player intrigued him and others,'' said Republican state Representative Robert Watson, former Rhode Island House minority leader. "And I think they got blinded by that celebrity.'' Let this be a lesson to state governments everywhere to not waste millions of dollars in famous athletes who happen to like playing video games. [The Verge]
Original Story:
http://www.awfulannouncing.com/2012-a...
THE BACKYARD
BEST OF MAXIM
RELATED ARTICLES
STRIKE OUT
Curt Schilling's 38 Studios video game company is going under. They had to lay off all their employees because they are done financially.
Former Boston Red Sox pitcher Curt Schilling's faltering video game company, which received a $75 million loan guarantee to move to Rhode Island in 2010, laid off its entire staff on Thursday. An email sent by the 38 Studios company to workers and obtained by The Associated Press says they were notified of the ''non-voluntary and non-disciplinary'' layoffs on...
If the reports coming out of Providence are true, all the bloody socks in the world won't be able to win Curt Schilling back any love from his former employees. Schilling's video game company 38 Studios -- which just laid off all 379 of its employees on Thursday afternoon -- failed to sell some employees' old houses that the company told them it had, according to TheVerge...
PHOENIX Randy Johnson and Curt Schilling spoiled it for Diamondbacks fans. Desert dwellers are used to 20-game winners. They expect them, and they expect them in multiples. The bar is set about as high as Camelback Mountain. You could look it up. Johnson and Schilling are the only two pitchers in the major leagues in the last 21 years to win at least 21 games in two successive...
Amid reports that his employees have not been paid since April and that the state of Rhode Island wants their money back, Curt Schilling pulled the plug on his hundreds of employees by laying them off on the same day. Schilling's 38 Studios was supposed to be the coolest thing a former player had ever been associated with and made Schilling's larger-than-life persona all...
On Thursday Curt Schilling's 38 studios had to layoff all of their employees to stay in business. After a successful video game, 38 studios recently failed to make a loan payment to the state of Rhode Island and subsequently felt forced to fire all of their nearly 400 employees. Schilling is most famous for bringing Boston their first World Series title in over 86 years, back...
Curt Schilling's video-game company, 38 Studios, reportedly laid off most of its staff in Rhode Island and Maryland. The former Boston Red Sox pitcher was unavailable for comment after more than 400 full-time employees were laid off, the Boston Globe reported Friday. The six-year-old company had received a $75 million loan from the state of Rhode Island after moving to Providence...
Curt Schilling's video game company 38 Studios has been in deep financial trouble for some time now. On Thursday, the former All-Star pitcher laid off all employees at his Rhode Island-based company. The move was made due to financial difficulties, according to what a company insider told the Boston Globe. The company had nearly 400 employees on its active payroll. 38 Studios had...
From multiple Boston sources including MyFoxBoston and WHDH-TV A source at video game blog Joystiq tells FOX 25 that all employees at Curt Schilling's 38 Studios have been laid off. The news comes after Joystiq.com reported that workers at 38 Studios haven't gotten a pay check since May 1 and their health insurance runs out Thursday. The former Boston Red Sox legend...
In the least shocking development of the morning, Dennis and Callahan continued their laughable, blind defense of their buddy Curt Schilling, and used the old technique of constantly moving the goalposts when people challenge them. Gerry also used his favorite technique of answering people who challenge him by mocking the wording of their questions. As an example, someone called...
The Celtics defeated the 76ers on Saturday night in dramatic fashion, advancing to the Eastern Conference finals to take on LeBron James, Dwyane Wade and the Heat. That will be the main topic on Dennis and Callahan on Monday morning as hosts Dale Arnold and Kirk Minihane fill in. They'll discuss what the Celtics did to win Game 7, their health status for the conference finals...
MLB News

Delivered to your inbox

You'll also receive Yardbarker's daily Top 10, featuring the best sports stories from around the web. Customize your newsletter to get articles on your favorite sports and teams. And the best part? It's free!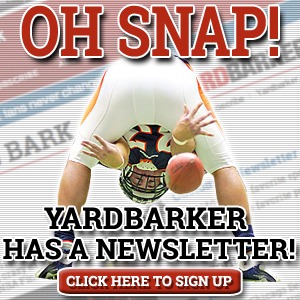 Latest Rumors
Best of Yardbarker

Today's Best Stuff

For Bloggers

Join the Yardbarker Network for more promotion, traffic, and money.

Company Info

Help

What is Yardbarker?

Yardbarker is the largest network of sports blogs and pro athlete blogs on the web. This site is the hub of the Yardbarker Network, where our editors and algorithms curate the best sports content from our network and beyond.