Found October 31, 2012 on isportsweb.com:
The Detroit Tigers have identified their main offseason need. For a refresher on yesterday's "State of the Team' address from GM Dave Dombrowski, click here. As it stands right now, the Tigers have a few objectives. Attempt to re-sign Anibal Sanchez, and Find a corner outfielder who can play defense and hit with reliability, especially against lefties Regarding Sanchez, he is probably one of the top 3 starting pitching free agent targets on the market after his hot regular season finish and tremendous playoff run. He is young, has now proven that he can pitch with success in both leagues, and will come at a steep cost. If Detroit does re-sign Sanchez it will cost Drew Smyly his rotation spot. If Sanchez goes elsewhere, then the Tigers will roll out the exact same starting 5 as they did back in April. Anibal is going to want at least a 4-year deal and will more than likely get it, if not more. The Tigers will be in the discussion but the smart money is on another team, with more present desperation than a team that just made the World Series, outbidding the Tigers. At this point, I'd be very surprised to see Sanchez return to the Tigers in 2013. If he does, Detroit would enter the season with the best rotation in all of baseball. If he doesn't, it'll still be very good. Could Torii Hunter be the Tigers' #1 free agent target? And about that corner outfield spot now. The Tigers really had to battle to get any semblance of production from right and left field in 2012. The main culprits were Ryan Raburn, Brennan Boesch, and Quintin Berry. If not for Andy Dirks hitting .322, despite missing a few months of action, it would have been a colossal mess. Dombrowski views Dirks as a key member of the future, but perhaps not an everyday player. Apparently he still has to earn that gig. The organization does have Avisail Garcia and Nick Castellanos waiting in the wings. It would be an easy argument for the Tigers to say that both players need another year of seasoning in the minors though. For now, the play seems to be targeting a veteran outfielder with a proven track record, obvious defensive ability, and the desire for nothing more than a 1 or 2 year contract while Garcia and Castellanos get fully up to speed. Three names that have already surfaced are Torii Hunter, Angel Pagan, and Melky Cabrera. Cody Ross could also serve as a fallback option. Hunter is 37 years old but put together a tremendous 2012 season. He hit .313 with 16 homers and 92 RBI's for the Angels. More importantly, he plays a great right field and hit .340 against lefties last year. Hunter is as good as it gets from a 'clubhouse guy' perspective and will only want to move to a championship caliber team if the Angels don't pick up his option. At 37, he could merely demand a 1 or 2 year deal. This, along with sliding Dirks to left, could be the perfect answer to Detroit's corner outfield dilemma. Pagan recently wrapped up a World Series title with the Giants on the Tigers' home floor. At age 31, he might be seeking a few more years than the Tigers are willing to give. He hit .288 for San Francisco with 8 homers, 56 RBI's, and 29 steals. He would be an impact player in the 2-hole in the Tigers' order. Melky Cabrera's performance enhancing drug suspension late in the summer probably cost him $70-80M on the free agent market. He'll once again have to prove himself with a 1-year deal probably in the $5-7M range. Before his suspension, he lit the NL up over the course of 113 games. He was leading the league with a .346 batting average and .390 on-base %. He cracked 11 homers, 60 RBI's, and stole 13 bases. He is also a switch-hitter who mashed lefties to the tune of a .395 batting average against and .444 on-base %. To what degree his production erodes will be the risk that his suitors will be forced to measure before tendering a contract. [Follow me on Twitter @isportsJoe or subscribe to our Detroit Tigers Feed] Cabrera represents the classic low-risk, high-reward player. He is not rumored to be a tremendous presence in the clubhouse as compared to a Torii Huner, but production speaks volumes. Melky was effective just 2 seasons ago in an American League lineup as well. He hit .305 with 18 homers, 44 doubles, 20 steals, and 87 RBI's for the Royals in 2011. To me, the Tigers should take a long, hard look at both Hunter (if available) and Cabrera. The right field position would be secure defensively. The ever-changing #2 slot in the batting order would likewise be on lockdown. Jim Leyland and Dombrowski both agree that the Tigers are really close and likely missing just one key piece offensively to put them over the top. If you've learned one thing by now you should know that the Tigers almost always get their man.
Original Story:
http://feedproxy.google.com/~r/isport...
THE BACKYARD
BEST OF MAXIM
RELATED ARTICLES
As the disappointment of the Detroit Tigers conclusion to the 2012 season sets in, it's time to shift focus to next year. GM Dave Dombrowski has already made several major announcements. Among them: Jim Leyland and his entire coaching staff (including co-hitting coaches Toby Harrah and Lloyd McClendon) will all be back. Jhonny Peralta's $6M option for 2013 has been picked up...
The Detroit Tigers have been one of the highest spending team in terms of payroll over the last few years. They have spent north of 100 million dollars in each of the past five seasons. The Tigers payroll has been as low as 106 million in 2011, and right around 140 million for 2012 when we factor in the half year earning of Anibal Sanchez and Omar Infante. With a lot of the...
The Tigers announced Tuesday that they have exercised the contract options on shortstop Jhonny Peralta and right handed relief pitcher Octavio Dotel. In 57 games for the Tigers this season Dotel was 5-3 with a 3.57 ERA. He also limited opponents to a .230 batting average and didn't allow a run in five innings of work during the playoffs. Meanwhile Peralta who saw his number sdrop...
Dave Dombrowski said Tuesday that the Detroit Tigers will hunt for corner outfielders this offseason. Which players might be on their short list? Continue reading →
The Detroit Tigers are set to sever ties with former Minnesota Twins outfielder Delmon Young, according to the Detroit Free Press.Tigers president and general manager Dave Dombrowski met with the media and said his club doesn't plan to bring back Young, this year's American League Championship Series MVP. With Victor Martinez expected to be Detroit's designated hitter...
If you're still in disbelief and infuriated about the World Series — I'm right there with you. But, let's not get too hung up on the loss in the World Series and overlook some very memorable moments the Detroit Tigers brought their fans throughout a successful 2012 campaign. Lets reminisce and take a look back on the top 10 moments of the 2012 season: 10. The rise of...
Yesterday, there was uncertainty whether the Tigers manager, Jim Leyland, would be back with the team for another season, but today, Brian Britten, the Tigers' Director of Media Relations, confirmed that the Tigers have extended Leyland through 2013. The 67-year old manager has been in front of the Tigers for seven years. During that span, the team has a 607-528 record and two...
The Detroit Tigers picked up 2013 contract options on reliever Octavio Dotel and shortstop Jhonny Peralta. Continue reading →
The Detroit Tigers announced yesterday that skipper Jim Leyland will return to the team for his 8th season. Wait? That was a freaking TEAM decision? It's not uncommon for someone of Leyland's age to just want to just hang out … Continue reading →
What went wrong in the World Series for the Detroit Tigers? We start this week's podcast on Blog Talk Radio by trying to figure out just that. Continue reading →
The Detroit Tigers took the crown for the second season in a row and they advanced one step further in 2012 than they did in 2011. Unfortunately, that is not enough for an owner that is approaching his 90s. They made the decision to bring Jim Leyland back, but that is only the beginning in a division that could become more competitive in 2013. The White Sox came close last season...
Tigers News

Delivered to your inbox

You'll also receive Yardbarker's daily Top 10, featuring the best sports stories from around the web. Customize your newsletter to get articles on your favorite sports and teams. And the best part? It's free!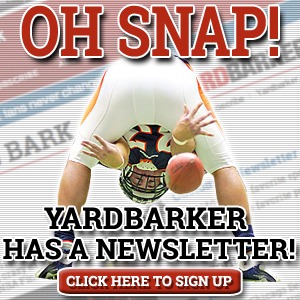 Latest Rumors
Best of Yardbarker

Today's Best Stuff

For Bloggers

Join the Yardbarker Network for more promotion, traffic, and money.

Company Info

Help

What is Yardbarker?

Yardbarker is the largest network of sports blogs and pro athlete blogs on the web. This site is the hub of the Yardbarker Network, where our editors and algorithms curate the best sports content from our network and beyond.