Buffalo Bisons (45-45, 6 1/2 GB; IL-North) -Buffalo went 4-3 this week which included three home games and four games in Syracuse against two different teams. The Bisons took two of three from the actual inhabitant the Syracuse Chiefs before dropping their first game to the Scranton/Wilkes Barre Yankees who are homeless for both this season and next as the Yankees renovate their home stadium. -Josh Rodriguez currently holds the top spot in terms of batting average with a .339 BA, 22 points better than second place Zach Lutz who has begun his rehab stint with St. Lucie. In terms of power, All Star Valentino Pascucci leads the way with 13, while Josh Satin has eight, Satin has gotten very hot looking to prove his worth to the Mets since being Designated for Assignment a few weeks ago. -Matt Harvey is making his way towards 100 innings on the season as he stands at 98 1/3 heading into the All Star Break in which he will be taking a part of in Wednesday's game, Harvey has a 7-4 record with a 3.39 ERA. Garrett Olson and Jeurys Familia are second and third in innings pitched, with fourth place going to returnee Chris Schwinden who is back with the team, now coming out of the bullpen.   Binghamton Mets (40-46, 9 1/2 GB; EL-East) -Binghamton has won three straight and four of their last five games heading into the final two games of the first half. The B-Mets round out the pre-all star break portion of the season with a pair of games at Altoona. The All Star Game takes place on Wednesday in Reading, Pennsylvania, then the team plays four games in three days at home, including a double header on Friday. -Wilmer Flores has continued his fast start since joining the team with a .390 average in 59 at bats with a pair of home runs and 16 RBI. He along with fellow infielder Eric Campbell lead a solid infield group as Campbell has a .329 average with six round trippers and 37 RBI in his second full season in New York State's Southern Tier. -On the mound Zack Wheeler, like Harvey at AAA is approaching 100 innings on the year as he currently has 92 2/3 innings under his belt with an 8-4 record and an impressive 2.62 ERA. Fellow starters Mark Cohoon and Darin Gorski both have ERA's hovering around four and a combined eight wins this year. Robert Carson who has had a pair of trips to the big league club has eight saves in relief with a 3.90 ERA in 30 innings.   St. Lucie Mets (7-10, Clinched Playoff Berth; FSL-South) -St. Lucie had a 3-4 week that ended with a loss to Bradenton yesterday at Digital Domain Park in Port St. Lucie. Both teams now travel to Bradenton where they will play the next two days before an off day and a cross-state road trip that takes them to George Steinbrenner Field to take on the Tampa Yankees for four straight. -With the departures of Wilmer Flores and Wilfredo Tovar to Binghamton, the batting title currently falls to outfielder Alonzo Harris who is hitting .283 with three homers and 24 RBI. Cory Vaughn is still using his swing for the fences approach as he has 16 home runs but is still batting below .240 in just under 300 at bats in 2012. -The ERA's of St. Lucie's five starters has begun to rise just as the temperature has in Florida, the lowest ERA belongs to Angel Cuan of the starting five which he sports at 3.51. Left-hander Hamilton Bennett leads the team with seven wins out of the bullpen this year. -Check Out the rest of the report after the break- Savannah Sand Gnats (6-11, 6 GB; SAL-Southern) -The Gnats went 3-4 this week which included a pair of double-header splits on Monday and Saturday. On the lighter side the team has won two of their last three heading into their final game of the home stand at 2:00 p.m. today when they take on the Yankees' farm team the Charleston River Dogs. -Long Island native Camden Maron continues to lead the team with his .298 average, that coupled with his three home runs and 27 RBI could see him get a bump up to St. Lucie next season. Infielder Aderlin Rodriguez who was a common name last season has quietly put together another nice season with 15 long balls and 55 RBI to go along with a .279 batting average. -On the mound the team's top three starters are all performing well which includes Michael Fullmer who is 5-4 with a 2.70 ERA, Marcos Camarena who is 5-2 with a 2.40 ERA, and Jacob DeGrom who has a 2.64 ERA with a 2-2 record. Out of the bullpen TJ Chism has converted 14 saves with a 2-2 record and an ERA of 2.60.   Brooklyn Cyclones (14-6, 4 GA; NYPL-McNamara) -The Cyclones have continued to add to their hot start with a 5-2 week heading into play today. This week Brooklyn finishes up their home stand with Jamestown before heading to Connecticut to take on the Tigers and rounding out the week with a trip to State College, Pennsylvania to take on the Spikes. -2012 draftee Tyler Vanderheiden has been leading the way out of the bullpen with four saves in seven outings including six strikeouts and a pair of walks. Meanwhile in terms of the starters, Luis Mateo has been stellar and entered his start yesterday with a 0.51 ERA, however he allowed four runs in six innings on Saturday as his ERA increased to 1.90. -At the plate Cole Frenzel has continued his torrid start hitting at a .369 clip with one home run and 13 RBI. He is second on the team in RBI as 2011 First Round Pick Brandon Nimmo leads the team with 15, tied with Frenzel is Eudy Pena who also has 13.   Kingsport Mets (4-14, 9 1/2 GB; App-West) -The team's struggles continue as they finish up the first week of July, a week in which they only won one game on Tuesday but have since lost four straight heading into action today. The pitching has been the primary problem as every pitcher who has thrown at least nine innings has an ERA in the range of 3.72 and 11.57. -The offense has come around a little bit of late, not that you expect this team to hit for power as they have a total of four round-trippers to this point but more guys are beginning to drive in runs. Eris Peguero and Jeffrey Diehl both lead the way with nine RBI, Maikis de la Cruz has seven and both Gavin Cecchini and Michael Bernal each have six.
Original Story:
http://dailystache.net/archives/2437?...
PLAYERS:
Matt Harvey
,
Garrett Olson
,
Jeurys Familia
,
Chris Schwinden
,
Wilmer Flores
,
Eric Campbell
,
Zack Wheeler
,
Mark Cohoon
,
Darin Gorski
,
Robert Carson
,
George Steinbrenner
,
Wilfredo Tovar
,
Alonzo Harris
,
Cory Vaughn
,
Angel Cuan
,
Aderlin Rodriguez
,
Brandon Nimmo
TEAMS:
New York Mets
,
New York Yankees
MORE FROM YARDBARKER
MLB News

Delivered to your inbox

You'll also receive Yardbarker's daily Top 10, featuring the best sports stories from around the web. Customize your newsletter to get articles on your favorite sports and teams. And the best part? It's free!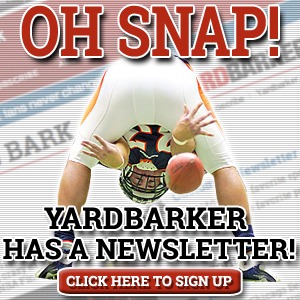 Latest Rumors
Best of Yardbarker

Today's Best Stuff

For Bloggers

Join the Yardbarker Network for more promotion, traffic, and money.

Company Info

Help

What is Yardbarker?

Yardbarker is the largest network of sports blogs and pro athlete blogs on the web. This site is the hub of the Yardbarker Network, where our editors and algorithms curate the best sports content from our network and beyond.