26 Oct 1998: Mike Piazza of the New York Mets shakes hands with Mets Owners Fred Wilpon (R) and Nelson Doubleday (L) during a Press Conference in New York City, New York. Mandatory Credit: Jamie Squire /Allsport
Give Fred Wilpon credit, he really does try to sell his team. The problem is he's run out of sell stories that even the most loyal of Mets fans could justify. That should scare him even if in the unlikely event he survives his personal financial crisis and keeps his beloved franchise. The beat reporters tried to press Wilpon about the team's ownership woes yesterday. Fred is a great salesman, even when he says things that aren't completely accurate or make sense, he does it with humor and a smile. Co-opt is a strong word, so I rather go with "charming" to describe how he pissed on the media's leg yesterday and told them it's raining. The problem is no amount of charm will change the fact that his family is on trial, his team is in debt, and his network- a minority investor in which he owns 65%- has their own debt crisis. Although MLB is anti-trust exempt and Sterling Equities a private business, behaviors and simple arithmetic state there are huge problems. For example, why is it that Sandy Alderson said in December the payroll would be $100 million, yet it projects to be around $91 million come opening day? Why has that number moved four times in a year? Why couldn't the Mets invest in a low risk/high reward arm like Jon Garland, Bartolo Colon or Jeff Francis? That, not the fact they didn't re-invest the Luis Castillo/Oliver Perez dollars in a gimpy Jose Reyes should disturb you. Why is it they couldn't repay the MLB loan when it was due at the end of the season? Why did they need additional money from Bank of America? How come every time discussion of minority owners is brought up the end result is "close?" Wasn't this supposed to be done in January? What does it say that family and a main business partner (SNY) are the primary financial lifeline? It's probably a waste of time because you will get double and triple talk from Fred, or any other members of the team or MLB. Listening to and writing about this story has gotten me weary. I have never met Fred Wilpon, but by all accounts he is a fantastic man. No one doubts they care about the team, and there are many charitable actions that we know of; probably many more we don't. No one can be happy to see their fortune put on trial thanks to Bernie Madoff. Regardless of whether you think they knew or not – and that's for a judge and jury to answer – no one deserves to be publically dragged through the mud like the Wilpon family. My issue is that Fred and Jeff Wilpon, Saul Katz, Major League Baseball and at times, the media, think we are not paying attention. There were so many holes in Wilpon's statements yesterday that I was waiting for them to take the cue from Chris Sheridan and his David Stern interview and really challenge some of his responses. Again, they tried, but this was probably a job for business journalists or Howard Megdal; not beat reporters that have to partner with the team on a daily basis. What really should rankle the fans is how Wipon said the team's behaviors are Sandy Alderson's decision. Really Fred, do you think Alderson doesn't want to spend an additional $10 million dollars on one-year contracts? Wilpon said that Sandy wanted "flexibility in the four or five areas that you can have flexibility in." This is a New York franchise, cancelling scouting in the Pacific Rim and a minor league team shouldn't happen. Does it kill them? No. But a franchise that presides on New York real-estate should be turning over every rock, not picking and choosing what resources matter most. The Mets, under the current Wilpon ownership, can't do that. Could you ever imagine George Steinbrenner passing the buck of accountability like Wilpon did yesterday? It was always George's team. Autonomy is one thing, but I have never heard of a GM turning down additional money; especially if it could be used in the short-term and in a low leverage scenario. I am also pretty confident Sandy Alderson can responsibly spend $140 million dollars. I also don't know of any GM in any sport that sets the budget for a professional franchise. That is, unless, Alderson really was appointed by MLB and Selig and company are running the show. The obvious answer to these questions – and Wilpon revealed it if you read closely- is that team spending is contingent on fans coming out to the ballpark. At least he understands the product on the field is what needs the focus when he said "no one will come to Citi Field just because they love it." This, however, is the old "chicken and the egg" scenario where you ask how do you attract people to watch your team without investing in the team to give them a reason to be attracted to it? In the Mets case it goes deeper, since their problem is "how do you get cash to invest in the team without fans trusting in us enough to buy seats in advance?" The easy answer is it's not going to happen. I said yesterday the Mets attendance over/under is 1.7 million. Even if they tease everyone with a May/June flirtation with the Wild Card, I would take the under on that number. This team would have to contend well into August for anyone to believe. Even then, they would have to probably be leading the Wild Card. Do you understand that some decent veteran reinforcements in the pitching staff would give this team a good shot at 85 wins? That won't get them to the playoffs, but think about how that would make the fans feel as they wait for Harvey, Wheeler, Familia and Mejia? Why not have some fun while you work towards establishing a championship foundation. Hey, you never know what could happen. The worst aspect is they can't invest in resources that would put them into the mediocre category. Instead, they prefer to watch the kids develop and live in mid-70s win total purgatory. God-forbid they suffer a rash of injuries…it could get ugly. What Fred Wilpon doesn't get is his team has fallen so far down the pecking order in this town that only the Islanders might be lower; and those fans are beginning to have some reason to hope.  Forget the NFL, it's silly to get into it, but you should have saw the energy on the LIRR as loyal Rangers fans headed towards the Garden to watch their team play the Devils last night. Yankees fans are Yankees fans. Their brand has been cemented and will never be challenged by the Mets again. Even the Knicks, a team that has spent a decade pushing its fan base away, gives people energy and hope at a game under .500. The lousy Nets and their move to Brooklyn probably is probably a better way to spend disposable income come next year. Does Fred see how his brand has suffered irreparable harm? Does he understand that young kids don't care about 2014? They care about today, and come 2014 they probably are wearing Yankees hats. Worse for baseball, maybe they care more about another sport. Fred Wilpon has sold us time and time again. Fool me once shame on you. Fool me twice shame on me. Fool me a dozen times…I think you get the point. The sad part is the only one that is fooled this time is the man who thinks he is doing the fooling: Fred Wilpon.
Original Story:
http://nybaseballdigest.com/2012/02/2...
MORE FROM YARDBARKER
MLB News

Delivered to your inbox

You'll also receive Yardbarker's daily Top 10, featuring the best sports stories from around the web. Customize your newsletter to get articles on your favorite sports and teams. And the best part? It's free!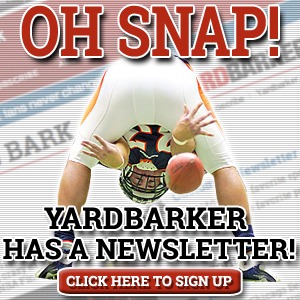 Latest Rumors
Best of Yardbarker

Today's Best Stuff

For Bloggers

Join the Yardbarker Network for more promotion, traffic, and money.

Company Info

Help

What is Yardbarker?

Yardbarker is the largest network of sports blogs and pro athlete blogs on the web. This site is the hub of the Yardbarker Network, where our editors and algorithms curate the best sports content from our network and beyond.