Found September 25, 2012 on Tigers Weblog: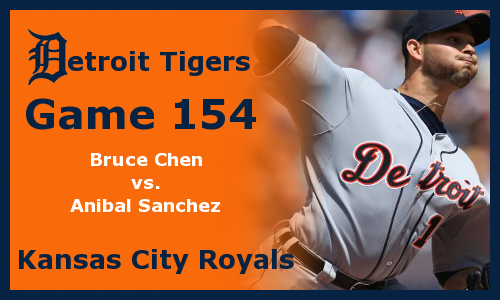 81-72, .5 games back.
There was a brief moment of exuberance last night, when the Tigers were arguably tied for first, and Miguel Cabrera was arguably in the Triple Crown lead. Then stephen spoke and all hell broke loose. Minutes later a Josh Hamilton 6th inning HR and an Adam Dunn 8th inning 3 run blast wiped the smiles away, and the Tigers and Cabrera were knocked back down a rung.
But…Cleveland just beat CWS, 1st place is on the line tonight. More coming in a bit, I wanted to get this going with the CWS loss.
*******************************
Tonight's Lineup:
1. Jackson, CF
2. Infante, 2B
3. Cabrera, 3B
4. Fielder, 1B
5. Young, DH
6. Dirks, LF
7. Peralta, SS
8. Garcia, RF
9. Laird, C
Original Story:
http://feedproxy.google.com/~r/TheDet...
THE BACKYARD
BEST OF MAXIM
RELATED ARTICLES
By ANTHONY ANDROFOXSportsSouthwest.com ARLINGTON, Texas The only person standing between Detroit's Miguel Cabrera and a Triple Crown is pulling for the Tigers' slugger to be the first to achieve the milestone since 1967. That doesn't mean Josh Hamilton plans to go into a power funk though. Cabrera started the day leading the American League in batting average and...
One week from today, we'll know. We'll know if baseball stages an encore to last year's Game 162 magic. We'll know if Miguel Cabrera becomes the first Triple Crown winner in 45 years. We'll know if the storybook seasons of the A's and Orioles stretch into the playoffs. We'll know if the Angels or Rays shatter the odds and snare a wild-card berth. ...
Texas Rangers outfielder Josh Hamilton was able to rejoin his club last night for the start of their series against the Oakland Athletics. Prior to the contest, the Rangers announced that Hamilton's recent absence due to blurred vision was the result of "too much caffeine and sports drinks," reports Richard Durrett of ESPNDallas.com: #Rangers say Josh Hamilton has...
Ryan Braun is putting together another MVP season, leading the NL in Home Runs and RBIs. He is also in the top 5 for BA although unlikely to catch Melky Cabrera or Andrew McCutchens. Braun seems like the natural MVP with his team playing strong down the stretch. However his offseason speculated struggles might scare voters as it has for the Hall of Fame. Regardless, TGR...
Josh Hamilton was back in the lineup for the Rangers on Monday night against the A's after missing five games due to vision problems and balance issues. Most people refer to this mysterious condition as vertigo, and it can sometimes come and go without explanation. In Hamilton's case, the Rangers say an optometrist believes his condition, specifically called ocular keratitis...
It's an archaic notion, straight out of 1969, 1993 or at least 2011. Win the division or go home. No wild card. No second wild card. No safety net , to borrow the radioactive political term. The American League Central is old school: one bid, two teams, 10 games left. The new wild-card round has transformed races across baseball ... except for this outlier. In every other...
On an edition of SportsCenter Wednesday afternoon, Rob Parker and Keith Law had a debate about the AL MVP award. I can't find any video online to share the ridiculousness, but essentially, Law provided rational arguments arguing for Mike Trout while Parker took a page from the Skip Bayless book and made his point in favor of Miguel Cabrera by being loud. After the...
Adam Dunn has tried to be the calming voice for the White Sox over the last week, as the team entered play Monday night against the Cleveland Indians having lost five consecutive games. In Chicago's 5-4 win Monday, he had the calming bat. Thanks to Dunn, the Sox kept their one-game lead over the Detroit Tigers in the American League Central, as the slugger hit two home runs...
Last Week: 3-4 This Week: KC (9/24-27); at Min (9/28-30) So, What Happened? Just another bob and weave ride on the choppy waters inside the Good Ship Tiger Pop. That's what this team does to you: raises and lowers your hopes like a school flag. The Tigers fell three games back on Monday after suspect (and MMM is being kind) defense doomed them in a makeup game...
Adam Dunn homered twice, including a clutch three-run shot in the eighth inning, and the Chicago White Sox beat the Cleveland Indians 5-4 on Monday night to maintain their one-game lead in the AL Central. Dunn drove an 0-2 pitch from Vinnie Pestano (3-3) over the wall in right-center with runners on the corners and two out in the eighth, putting Chicago ahead 5-3. Kevin Youkilis...
Texas Rangers outfielder Josh Hamilton is back in the lineup after missing five-and-a-half games from what was initially called a sinus infection and subsequent vision problems. However, according to Richard Durrett of ESPN, Hamilton "has ocular keratitis, which is blurred vision from to much caffeine and sports drinks." Craig Gentry filled in at center field during...
MLB News

Delivered to your inbox

You'll also receive Yardbarker's daily Top 10, featuring the best sports stories from around the web. Customize your newsletter to get articles on your favorite sports and teams. And the best part? It's free!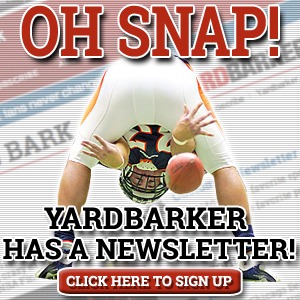 Latest Rumors
Best of Yardbarker

Today's Best Stuff

For Bloggers

Join the Yardbarker Network for more promotion, traffic, and money.

Company Info

Help

What is Yardbarker?

Yardbarker is the largest network of sports blogs and pro athlete blogs on the web. This site is the hub of the Yardbarker Network, where our editors and algorithms curate the best sports content from our network and beyond.