Found June 26, 2012 on Cub Reporter:
It was nice of the Cubs to start Wells to temper any real expectation we may have had for tonight's game. Mets Cubs *Nieuwenhuis, CF *Rizzo, CF Tejada, SS Rizzo, SS Wright, 3B *Rizzo, 1B *Duda, RF Rizzo, LF *Davis, 1B *Rizzo, RF Hairston, LF *Rizzo, 3B *Murphy, 2B Rizzo, 2B *Thole, C *Rizzo, C Gee, P Rizzo, P As everyone knows by now, Anthony Rizzo has been called up and is immediately inserted into the #3 spot in the lineup. The last highly anticipated Cubs debut was May 7th, 2010 versus the Reds in Cincinnati and Starlin didn't do much other than go 2/5 with a HR, a triple and 6 RBI's in a 14-7 Cubs win. The Cubs may be 23 games under .500, but they have managed a non-cringe inducing 15-19 record at home. So they have that going for them. At least for one night, it'll be worth paying attention to the team. I'll probably stop by parachat tonight, at least for the Rizzo at-bats.
Original Story:
http://feedproxy.google.com/~r/TCRfee...
THE BACKYARD
BEST OF MAXIM
RELATED ARTICLES
In case you hadn't heard, Anthony Rizzo is making his debut with the Cubs today. Since this is probably the lone highlight of the season, let's do a live chat! In case you weren't around last time, or your memory is as bad as mine, let me remind you Mini post about posting: IF YOUR COMMENT DOES NOT APPEAR RIGHT AWAY, DON'T PANIC CoverItLive kind of sucks in that...
Last season, Anthony Rizzo, then in the Padres organization, absolutely bombarded Pacific Coast League pitching to the tune of .331/.404/.632 with 26 long balls in 413 plate appearances. However, once he reached the big leagues, the mammoth production halted. In 153 plate appearances for the Friars, Rizzo hit .141/.281/.242 with only one home run and a 30-percent strikeout rate....
There have been rumblings for awhile now that the Cubs wanted to call up their star prospect, first baseman Anthony Rizzo. Now it seems the Cubs are finally ready. Rizzo is supposed to be called up Tuesday although he is unlikely to face Johan Santana, which is completely understandable. I don't think I'd want my young lefty getting owned in his first major league game. But it's...
We're very close to the time of the season at which the Cubs guarantee that Anthony Rizzo, Brett Jackson and other prospects who could be called up won't become super-two players. While the first game after the all-star break happens to be that date this season, it's highly unlikely any prospect called up now would qualify. So who are the Cubs going to call up over the...
Knowing the end of his reign here is near, I braved the heat and the Zooperstars today and went to Principal Park in search of something to remember Anthony Rizzo by. Normally I perch behind the plate in the shade of the mezzanine. Today I transplanted myself to the rightfield bleachers where I'd be positioned to fetch long balls aimed in that direction. There's a fountain...
Cubs fans have not had much to cheer about when it comes to the 2012 team. With an abysmal record, a fire sale on the horizon and guys like Jeff Baker and Luis Valbuena seeing significant playing time, fans have been just looking for something to cling to as a reason to get excited. Well, that item has arrived, as the Cubs' top prospect, Anthony Rizzo, made his debut last night...
The Iowa Cubs announced that Cubs top prospect, 22-year-old first baseman Anthony Rizzo, will join the big-league club today.
Anthony Rizzo had two hits and drove in the go-ahead run in his first game with the Chicago Cubs, who rallied for a 5-3 victory over the sliding New York Mets on Tuesday night. Rizzo's two-out double drove in Steve Clevenger in the fourth, making it 4-3 and sending the Mets to their fourth straight loss - matching a season high. Rizzo was called up earlier in the day for his...
Update: the Des Moines Register is reporting that Cubs uber-prospect Anthony Rizzo was taken out of last night's Iowa Cubs game in the 4th inning, and is being called up to the parent club. So far, there hasn't been word from the big league team as of yet. So this is call-up for real, and not an error/publicity stunt like last time? What we wrote on Memorial Day weekend: The...
The Chicago Cubs will probably lose 105+ games this season (the club record is 103), so in this most dreadful of seasons tonight was pretty much their Super Bowl. It's the first "green shoot" of the Theo Epstein- Jed Hoyer regime, a huge night for Cubs fans and the long term view. And a reason for extra media to show up. With over a century on ineptitude, Cub fans are always...
First off, my apologies for the lack of a DD over the last two days. I had some very interesting computer problems. Technology just hates me this month. Anyway, last night in the Cubs-Mets game, highly touted Cubs first base prospect Anthony Rizzo made his Chicago debut. Hitting in the three hole in the Cubs lineup, Rizzo lived up to the lofty expectations (at least for one...
Cubs starter Randy Wells didn't last long in this one, but four Chicago relievers held the Mets scoreless for the last six innings of this one. Wells only went three innings, but Gee couldn't get through more than five, and Anthony Rizzo's fourth inning RBI double turned out to be the difference in the 5-3 Cubs win. Gee got through the first two innings without much issue...
Cubs News

Delivered to your inbox

You'll also receive Yardbarker's daily Top 10, featuring the best sports stories from around the web. Customize your newsletter to get articles on your favorite sports and teams. And the best part? It's free!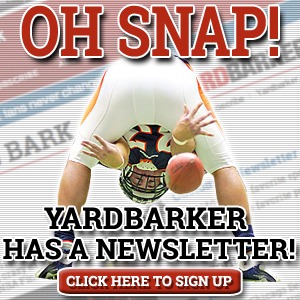 Latest Rumors
The Backyard

Today's Best Stuff

For Bloggers

Join the Yardbarker Network for more promotion, traffic, and money.

Company Info

Help

What is Yardbarker?

Yardbarker is the largest network of sports blogs and pro athlete blogs on the web. This site is the hub of the Yardbarker Network, where our editors and algorithms curate the best sports content from our network and beyond.