Found December 16, 2011 on Monkey with a Halo:
The December 16th, 2011 edition of daily news for the Los Angeles Angels of Anaheim including Pujols' effect on Howie Kendrick, another Trumbo trade idea, the Pujols signing gets the Downfall treatment and much more...
The Story: What effect will Albert Pujols have on Howie Kendrick?
The Monkey Says: This assumes Kendrick will bat second and Pujols will bat third, neither of which are a guarantee with Scioscia involved.  It would be great if this means Howie will see more fastballs, but I'm not sold it will.  The presumption is pitchers won't want to fall behind on Howie, so he'll get more heaters.  However, Kendrick swings at a lot of pitches, so he is actually kind of hard to fall behind no matter what pitch you are throwing.
The Story: Should the Angels trade Mark Trumbo to the Brewers for Francisco Rodriguez and cash?
The Monkey Says: This trade makes a fair amount of sense until you consider that you are trading five team-controlled years of Trumbo for one year of K-Rod.  Once that pops into your head, the deal falls apart totally.  Also, when it comes to trades like this, I'm not sold that the Angels are so desperate to shed a few million dollars for just the 2012 that they would essentially give away Trumbo.
The Story: A Downfall parody of Hitler reacting angrily to the Albert Pujols signing.
The Monkey Says: Welcome to the internet era, folks.
The Story: The Dodgers will give away Mike Scioscia bobbleheads when the Angels come to visit this year.
The Monkey Says: This seems horribly misguided.  For starters, the Freeway Series always does great attendance-wise, so luring fans to the game with a bobblehead just seems unnecessary.  Second, and not that I'm complaining, but the Dodgers have to realize how it makes them look to be honoring the crosstown rivals manager, right?  I know he was a great player for them, but I think we've reached a point where Sosh is going to be remembered more for managing the Angels than he will be for catching for the Dodgers.
The Story: A newspaper columnist in Dorchester, MA gives Arte Moreno the "Dumb Owner of the Year" award.
The Monkey Says: I am not familiar with Clark Booth, so I don't know if he should be taken seriously, but this is one of the most idiotic things I've read in a long time.  I can understand someone questioning the wisdom of the Pujols signing, but to make it seem like it is the dumbest thing ever, especially since we now know that the Angels can afford it thanks to their TV deal, is so unbelievably stupid, I don't know where to begin.  I mean, his whole basic take in the column boils down to "no owner should spend any money ever."  I hesitated to even link to this because I'm fairly certain that this guy wrote this just to be provocative and get a bunch of pageviews for his tiny newspaper.
The Story: Clergymen in St. Louis are offering advice for Cardinal fans trying to cope with the loss of Albert Pujols.
The Monkey Says: Great work here by the West Coast version of Mark Simon.
[follow]
Original Story:
http://bloguinmedia.com/monkeywithaha...
THE BACKYARD
BEST OF MAXIM
RELATED ARTICLES
I've been meaning to write an Albert Pujols article for my own website. Since this website covers the Cardinals I figure I might as well use it as my weekly Royals column here at I70 Baseball. How does that work if this is supposed to be a Royals column? I'll get there. I am a Royals fan first. After that I am a baseball fan. I have enjoyed Pujols' career from a distance. I...
ST. LOUIS - Like the rest of the baseball world, Skip Schumaker sat back and watched as Albert Pujols weighed free agent offers and tried to decide where he wanted to play next season. But unlike most, Schumaker's future was directly related to Pujols' decision. With the Cardinals needing every possible penny to try and bring back their slugger, the arbitration eligible...
God is everywhere! He's helping the Tebow in the NFL and breaking down sports barriers by helping Albert Pujols.....
The American League has a new power-vs.-power matchup: Albert Pujols vs. Justin Verlander. They know each other a bit through interleague play and the 2006 World Series. Pujols is 5-for-10 lifetime off Verlander. He also has drawn five walks (two of them intentional) off Verlander, who has struck him out three times.
For a while it was Miami's summer. Getting free agents Jose Reyes and consistent left handed starter Mark Buerhle to sign, and rumors of Albert Pujols being interested in joining them, the Miami Marlins looked poised to win the offseason. But in a span of 24 hours the Angels outdid the Marlins; and put themselves as the frontrunner to represent the American League in the World...
Frustrated by this Reds off-season? You have no idea. I've felt all along that based on the nucleus the Reds have in place, and relative MLB experience; 2012 would be the Reds 'all in' year. I've stated it multiple times. With Albert Pujols leaving St. Louis and Prince Fielder leaving Milwaukee–along with the problems that may arise from Ryan Braun's 50-game suspension–this...
MLB News

Delivered to your inbox

You'll also receive Yardbarker's daily Top 10, featuring the best sports stories from around the web. Customize your newsletter to get articles on your favorite sports and teams. And the best part? It's free!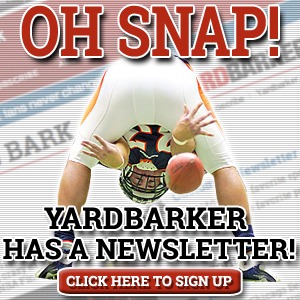 Latest Rumors
The Backyard

Today's Best Stuff

For Bloggers

Join the Yardbarker Network for more promotion, traffic, and money.

Company Info

Help

What is Yardbarker?

Yardbarker is the largest network of sports blogs and pro athlete blogs on the web. This site is the hub of the Yardbarker Network, where our editors and algorithms curate the best sports content from our network and beyond.