Found August 20, 2012 on Denver Sports Chat:
Denver, CO. The end of this season will mark the 20th in Colorado Rockies franchise history, and unfortunately will go down as one of their worst ever. After preseason aspirations of playing meaningful baseball well into August and September, this season has been full of awful pitching, poor defense, and a few injuries here and there. One of those injuries belongs to Todd Helton, who as all Rockies fans know, will not return in 2012. Since the middle of 1997, Todd Helton has been wearing the purple and black, and been one of the best hitters in all of baseball. As he is currently recovering from season ending hip surgery, he turns 39 years old today. Helton has said he does want to come back and play next year, and his early rehab is already going well. But as a long time Colorado Rockies fan, I simply hope Todd rethinks this. A birthday is a perfect time to reflect on things, and for Todd Helton, he should ponder the idea of hanging up his glove and calling it a career now.
The idea of the greatest player in Colorado Rockies history ending his career because of injury is not a pleasant thought. I get that. This happens too many times in sports. So many legends throughout the years, in all sports, have unfortunately had to do so. For some guys, it has actually ended on the field, which is about the worst way it can end for any athlete. But for Todd Helton, who has struggled with back issues for years, and now hip problems, this is the perfect time to end his fantastic 16 year career. It has become obvious in the last year or so that he is nowhere near the player he used to be. This season, even when healthy, he had trouble approaching a .250 batting average. This, from a guy who has a career .320 average, is a huge sign that it's time to call it quits. His defense, even up until this year, has been absolutely outstanding. His glove is one of the best ever in history of the game at first base. He is, and has been, the heart and soul of this organization for so long now, that it will be hard for die-hard Colorado Rockies fans to think of anyone else playing first base at Coors Field. But it's time. His skills have been slipping for a few years now, and the team simply cannot count on him at this point to be their first baseman in 2013. If he sticks to his guns, and comes back next year, what are the chances that he will be any good? I mean, when he was healthy this year, he was hitting .238. The odds are against him, and father time is not in his favor. As unfortunate as it would be for him and his fans, leaving the game for good now seems to be a bad way to go out. But, do we all really wanna see him back next year, struggling to even hit .220? As a Rockies fan, I don't wanna see it, and Todd Helton should understand this scenario would be a distinct possibility. No future players in the Colorado Rockies organization will ever wear the #17. That number will be retired immediately after Todd Helton does decide to call it a career, and rightly so. Helton will be considered for the Hall of Fame one day, as his career statistics are extremely impressive. He is 39 today, and as we have all seen, not been the player he used to be for a few years now. This hip injury should be a wakeup call that this offseason is the right time for Todd put a bow on a fabulous career in a Colorado Rockies uniform. In this era of free agency, it is very rare that a player of his caliber stays with one franchise for as long as he has. He has been a complete class act on and off the field, and one of the greatest players in Colorado sports history. No player wants to go out this way, allowing an injury to dictate when their playing days are over. But does anyone, including him, want to see him struggling at the game that he mastered and dominated for so long? I know I don't. I honestly hope Todd rethinks this, and doesn't come back next year. This is the perfect time to move on, and allow the Rockies to move on as well. A retirement announcement this winter should be the plan, not rehabbing from another injury just to be a shell of his former self as he approaches the age of 40. Denver Sports by J Simp
Find a great collection of the MLB – Colorado Rockies memorabilia at SportsMemorabilia.com!
The post Happy Birthday, Todd Helton; Time to call it a career appeared first on Denver Sports Chat.
Original Story:
http://feedproxy.google.com/~r/Denver...
THE BACKYARD
BEST OF MAXIM
RELATED ARTICLES
Jordan Pacheco has proven he should play everyday.The Colorado Rockies have known who their third baseman of the future is since the MVP award for the Arizona Fall League was handed to Nolan Arenado last fall. The talk won't quiet down about when it will be the right time to get him to the big leagues.However, that call to the bigs has been delayed. The delay is courtesy of often...
Tyler Colvin has been a great addition to the Rockies.As much heat as Dan O'Dowd takes, there is one thing that is certain. His trade of Ian Stewart and Casey Weathers to the Chicago Cubs for Tyler Colvin and DJ LeMahieu was a huge win for the Colorado Rockies.On Monday night, the Rockies got another huge game from Colvin. The 26-year-old recorded two of the Rockies six hits...
Colorado Rockies right fielder Michael Cuddyer headed back to the disabled Sunday after re-injuring his right oblique muscle during an at-bat Saturday night. "It's beyond frustrating," Cuddyer said told the Denver Post on Saturday night. "I felt so good. Felt good on the rehab. Felt good the past two days. Felt good my first two at-bats. Then one swing…&quot...
Jordan Pacheco hit a two-run homer (#2 on the season) and Dexter Fowler doubled in a run to drive the Rockies to a win at home over Florida in the series finale. Colorado won despite starter Drew Pomeranz walking four and giving up a homer in but four innings of work. Rockies' Notes Pacheco is hitting .312 now and his bat looks like it will keep him in the majors. Without more...
Rosario is part of a group of Rockies that are fun to watch.It was the "other" game in Denver on Saturday night.It is sad when the Colorado Rockies, two years removed from a chance to steal the show in Colorado, are an afterthought compared to a Broncos preseason game, one in which the starters were done by half time.This is the time of year when fans should be paying attention...
Friday night in Colorado, Giancarlo Stanton hit a home run. It was a long home run; it was the longest home run, of this season. This is what it looked like, and ESPN's Home Run Tracker gave it a distance of 494 feet. The game was played at altitude, sure, but the wind was blowing in. Then Saturday in Colorado, Stanton hit another long home run. That one had a distance of 465 feet...
Jhoulys Chacin made an impressive return from an extended absence and the Colorado Rockies backed him with a pair of sharp defensive plays, beating the New York Mets 6-2 Tuesday night. Chacin had not pitched in the majors since May 1 because of inflammation in his right shoulder. He came off the disabled list earlier in the day and held the Mets to one run and four hits in six innings...
DENVER (AP) -- Jordan Pacheco homered among his three hits as the banged-up Colorado Rockies slowed down Giancarlo Stanton and beat the Miami Marlins 3-2 Sunday. Stanton went homerless for the first time in seven games at Coors Field. On Saturday night, he became the first player in big league history to homer in his first six games in a particular park, the Marlins said in citing...
NEW YORK -- With many of their everyday players learning on the job as major leaguers and a four-man rotation that necessitates a "piggyback" reliever for each starter, a lot has to go right for the Colorado Rockies to win a game. But each Rockies win provides a hint at the long-term promise of a team enduring a rough season. Jonathan Herrera raced home on a passed ball...
The Mets and their woeful offense continue their homestand at Citi Field tonight as they host the Rockies in the second game of a four-game series. First pitch is scheduled for 7:10 p.m. and the game can be seen on SNY or heard, as always, on WFAN 660AM. Join the conversation on Twitter by following @dailystache or yours truly, @DevOnSports. With last night's loss the Mets fell...
The above is an actual fortune that I got in my cookie during Monday's Mets game. I couldn't think of a more fitting message in my wrapped in plastic dessert. The Mets had a Cy Young candidate on the mound. The Rockies had Charlie Blackmon, Jordan Pacheco, Andrew Brown, Wilin Rosario, Tyler Colvin, DJ LeMahieu, and Jonathan Herrera in their starting lineup. This team'...
Rockies News

Delivered to your inbox

You'll also receive Yardbarker's daily Top 10, featuring the best sports stories from around the web. Customize your newsletter to get articles on your favorite sports and teams. And the best part? It's free!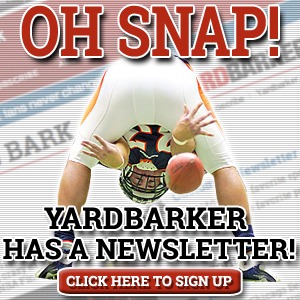 Latest Rumors
Best of Yardbarker

Today's Best Stuff

For Bloggers

Join the Yardbarker Network for more promotion, traffic, and money.

Company Info

Help

What is Yardbarker?

Yardbarker is the largest network of sports blogs and pro athlete blogs on the web. This site is the hub of the Yardbarker Network, where our editors and algorithms curate the best sports content from our network and beyond.