Found June 22, 2013 on Around Citi:
Jeremy Hefner pitched six innings of strong baseball in Philadelphia on Friday night to help propel the New York Mets to a 4-3 victory over their National League East rival Philadelphia Phillies. Hefner allowed three runs, two earned, on 10 hits while striking out six in the process. Friday's start marked his sixth consecutive start in which he allowed three earned runs or less, but also served as his third consecutive start in which he has allowed an unearned run. Traditionalists may point to the earned run as the most telling statistic of a pitcher's true nature. If a pitcher was unable to pitch to a certain situation, make the necessary adjustments to record a strikeout, or was simply beaten, the earned run and corresponding average helps to pinpoint a pitcher's worth through measuring the average of how many runs a pitcher allows per nine innings of baseball. Hefner is now sporting a very respectable 3.89 ERA through his 14th start of the year, but there has been an alarming trend in the unearned runs he has allowed. The Oklahoman watched as the St. Louis Cardinals pummeled him on June 11th for six runs, only one of which was earned, before he exited after six innings. Hefner's next outing against the Chicago Cubs saw similar but less drastic results as three runs scored under his watch while only one was earned. Hefner "allowed" three runs to score on Friday night, but only two were counted against his ERA. That's a staggering eight unearned runs that have scored during Hefner's last three outings. While the Mets' poor defensive alignments may often cost the club's pitching the opportunity to succeed (See: Marcum, Shaun), is Hefner truly unlucky? While poor defense appears to have hurt him, he has found luck on his side more often than not this year. Through his first 13 starts in 2013, Hefner's 4.68 FIP rested nearly one full run higher than his 3.96 ERA, suggesting that if all settings were equal he would have less desirable results on the mound. However, since no one statistic is truly comprehensive, there are other measures that can be examined to help determine if Hefner has been (un)lucky beyond defense to help support his FIP. Hefner's 1.31 WHIP through 13 starts was equivalent to that of Arizona's Ian Kennedy and only one-hundreth of one point worse than Miami's Kevin Slowey. Hefner and Kennedy have very similar peripherals: Hefner's K/BB ratio is 2.43 while Kennedy's is slightly higher at 2.52. Although Kennedy has a larger sample size, they have both allowed 1.1 home runs per nine in their careers, but Hefner is slightly ahead of Kennedy this year in allowing 1.4 HR/9 against Kennedy's 1.5 HR/9. The only real metric that Kennedy has a distinct advantage over Hefner is his ability to strike batters out at nearly one more batter per nine innings. Despite this, Kennedy's ERA is a much larger 5.21-but he owns a 4.79 FIP- which suggests that his ERA is inflated and he has suffered from some poor luck on the mound. Slowey boasts a fairly average 4.10 ERA in 2013 that almost perfectly supports his 4.09 FIP. His peripherals tell a slightly different story in that they're similar to both pitchers (Slowey has allowed 1.37 HR/9 and 7.29 K/9), but Slowey's exceptional control has allowed him to record nearly over 4 1/2 per strikeout, nearly double that of both Hefner and Kennedy. Ultimately, Slowey should be considered the most reliable of the bunch this season despite a slightly inflated ERA, but the case on Hefner has yet to be solved: Has he been unlucky? The results show that Hefner himself has actually been lucky on the mound. He doesn't strike out a tremendous amount of batters but manages to produce quality results through controlling his arsenal and limiting his walks. Much like Slowey, the fewer walks he allows the more efficient he becomes. The 27-year-old has only allowed three  walks over his last 18 innings and therefore has been able to limit the opposing offense to only thee earned runs. He has performed well in spite of his defense, and continues to improve his performance. Photo Credit: Michael Baron Hefner tweeted about his performance following the Mets' victory in Philadelphia on Friday night. Make sure to follow Hefner at @Jeremy_Hefner53 on Twitter. Thanks to the @Mets fans making the trip down! Guys played well.. Big hits by EY and Juan! And the pen closed it down! #LGM #winningisfun — Jeremy Hefner (@jeremy_hefner53) June 22, 2013  
Original Story:
http://aroundciti.com/has-jeremy-hefn...
THE BACKYARD
BEST OF MAXIM
RELATED ARTICLES
With Jonathon Niese going on the disabled list, the Mets' decision on which pitcher to drop from the rotation was delayed. That's good news for Jeremy Hefner and Shaun Marcum, the two leading candidates to be removed. Let's take a minute to look at the pros and cons for Hefner remaining a starter, if and when Niese returns this season. The biggest pro for Hefner is his recent...
The New York Daily News is reporting that the New York Mets have placed 1B/LF Lucas Duda on the 15-day disabled list and have called up veteran Mets farmhand Zach Lutz. Lutz, 27, was hitting .286/.372/.481 in Las Vegas prior to getting the call. Many believed that Ike Davis was going to be set to rejoin the team with word of Duda's injury, but the organization believes that the...
Mets 4, Phillies 3 The New York Mets beat the Philadelphia Phillies 4-3 tonight at Citizens Bank Park to open their three game series. The Mets have won five of their last seven games. Jeremy Hefner started and after a rough second inning that saw him give up three early runs, he settled down and held the Phillies scoreless for the next four innings while the Mets battled back to...
With the recent acquisition of Eric Young Jr., the Mets made significant improvements in an area which they were clearly lacking.  This pickup filled two holes that the Mets have had all year. The Mets have used seven different players this year at CF, and ten players at the leadoff position.  It is clear nothing has worked, so the Mets decided to pick up an outfielder for a...
[View the story "#AskMetsTwitter: Which OF, Not Named Stanton or Cargo, Do You Want?" on Storify] The post #AskMetsTwitter: What Outfielder, Besides Stanton & Cargo, Should The Mets Trade For appeared first on The Daily Stache.
Wright rounds the bases after hitting his second home run of the game tonight… On the strength of three home runs, two of them by David Wright, the Mets beat the Braves by the score of 4-3 tonight at Turner Field to take the rubber game of a five-game series. Unfortunately, it wasn't all good news as the Mets may have potentially lost lefthander Jon Niese for an extended period...
After making an early exit from last night's start, the New York Mets have placed left-handed starting pitcher Jon Niese on the 15-day disabled list, according to Adam Rubin of ESPN New York. The Mets sent Niese for further testing, and manager Terry Collins told reporters that the team has classified the injury as a strain. Greg Burke is on active roster tonight and...
The post #MetsTwitterRecap Redundancy Confirmed appeared first on The Daily Stache.
MissChatter The fantasy stock report is an article that will provide some insight on a particular players stock based on recent performances. This week I'll take a look at two starting pitchers: Dillon Gee and Bronson Arroyo. Bullish:Dillon GeeDillon Gee has been lights out since his May 30th start against the Yankees. He currently owns a record of 5-7 with a 4.56 ERA and...
NEW YORK METS (29-41) vs PHILADELPHIA PHILLIES (35-39) Citizens Bank Park, Philadelphia • 4:05 PM RHP Dillon Gee (5-7, 4.56 ERA) vs RHP Jonathan Pettibone (3-3, 4.40 ERA) Starting Lineup Eric Young, Jr – CF Jordany Valdespin – 2B David Wright – 3B Marlon Byrd – RF Daniel Murphy – 1B John Buck – C Kirk Nieuwenhuis – LF Omar Quintanilla – SS Dillon Gee - RHP...
New York Mets vs Atlanta Braves Turner Field, Atlanta • 7:10 PM LHP Jon Niese (3-6, 4.15) vs LHP Mike Minor (8-2, 2.68) New York Mets Tickets ShoutMix Live Chat Starting Lineup Eric Young Jr.  – LF Daniel Murphy – 2B David Wright – 3B Marlon Byrd – RF Lucas Duda – 1B John Buck – C Juan Lagares – CF Omar Quintanilla – SS Jon Niese – LHP Game Notes Marcum...
MLB News

Delivered to your inbox

You'll also receive Yardbarker's daily Top 10, featuring the best sports stories from around the web. Customize your newsletter to get articles on your favorite sports and teams. And the best part? It's free!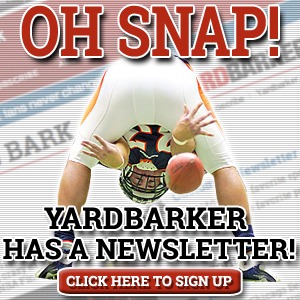 Latest Rumors
Best of Yardbarker

Today's Best Stuff

For Bloggers

Join the Yardbarker Network for more promotion, traffic, and money.

Company Info

Help

What is Yardbarker?

Yardbarker is the largest network of sports blogs and pro athlete blogs on the web. This site is the hub of the Yardbarker Network, where our editors and algorithms curate the best sports content from our network and beyond.