Boston Red Sox manager Bobby Valentine has had a job in two of the biggest media markets, New York and Boston, and with ESPN in the interim. He knows how to make a statement to get people's attention. Recently on ESPN radio, he stated that the Baltimore Orioles were "lucky" to be where they are
On it's face, Valentine seems to make a good point. Looking at the Pythagorean expected wins and losses, which essentially takes into account runs scored and allowed, and approximates a winning percentage off that total, the Orioles should be 9 games below .500. The Orioles aren't, though, and are n fact 71-58. This screams good fortune.
Another way that people define luck is based on advanced statistics. Looking at raw offensive and defensive numbers, Baltimore is a middle of the road team while pitching. On offense, they hit home runs, but have a tough time getting on base. Essentially, their statistical numbers are Mark Reynolds personified. They don't get cheap hits, and they aren't often robbed when they shouldn't be. BABIP isn't extraordinary in either direction, so their position at the bottom of the league in WAR is richly deserved.
Their pitching is decidedly middle of the road taken as a whole. Broken into components, the bulk of their rotation, save for Wei-Yin Chen, Jason Hammel and the recently incorporated Miguel Gonzalez and Chris Tillman, have been awful. Nearly without exception, the bullpen has been very good.  The fact that Tillman and Gonzalez are in the rotation now definitely helps the Baltimore prospects going forward, but it doesn't explain their success up until now.
I did share two points that have something to do with their success (aside from luck, which for any good baseball team is always a factor). They score runs. Their WAR is at the bottom of the league, but because of their power, their runs scored is in the middle of the pack. The rotation hasn't been great, but the bullpen has been superb. When the Orioles take the lead on those days when they hit the ball out, they can give a weaker starter fewer innings of work and have the pen lock the game down. Looking at the make up of the team goes to explain some of their luck in one run games.
It's not luck. Buck Showalter is using his teams strengths to win games. He is patient, and some times there are simply games the Orioles will not win, but he can seize the opportunity when they arise.
Of course, Bobby Valentine wouldn't really know anything about good managing, would he?
Original Story:
http://ryanhenning.com/?p=4381
MORE FROM YARDBARKER
MLB News

Delivered to your inbox

You'll also receive Yardbarker's daily Top 10, featuring the best sports stories from around the web. Customize your newsletter to get articles on your favorite sports and teams. And the best part? It's free!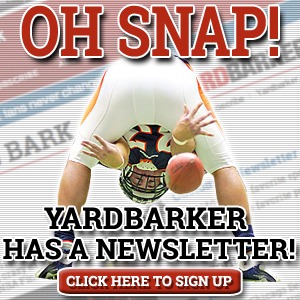 Latest Rumors
Best of Yardbarker

Today's Best Stuff

For Bloggers

Join the Yardbarker Network for more promotion, traffic, and money.

Company Info

Help

What is Yardbarker?

Yardbarker is the largest network of sports blogs and pro athlete blogs on the web. This site is the hub of the Yardbarker Network, where our editors and algorithms curate the best sports content from our network and beyond.