Originally written on
Ted's Army
| Last updated 10/20/14
First Pitch: Tuesday 7:10, Wednesday 7:10
Arms: Tuesday: Colby Lewis, RHP (1-0, 1.42 ERA) vs. Jon Lester, LHP (0-1, 2.40 ERA) Wednesday: Derek Holland, LHP (1-0, 3.38 ERA) vs. Josh Beckett, RHP (1-1, 5.68 ERA)                            Yard: Fenway Park   Watch it:  NESN (NESN/ESPN 2 - Wed.)  Hear it:  WEEI The Matchup  
Record: 8-2 (1st AL West) Record: 4-6 (Last AL East) On road: 3-0
At home: 3-1
Streak: Won 4
Streak: Lost 1
    Leaders at the plate
 Leaders at the plate
Average: Hamilton (.390)
Average: Ortiz (.410)
Homers: Hamilton/Kinsler (4)
Homers: Aviles/Pedroia/Ross (2)
RBI: Young (9)
RBI: Ortiz (10)
Leaders on the mound
Leaders on the mound Wins: Harrison/Ross (2)
Wins: 4 Tied (1)
ERA: Harrison (0.64) | Ross (0.00)
ERA: Lester (2.40) | Morales (0.00)
K's: Lewis (15)
K's: Bard/Doubront (13)
Last time The Texas Rangers are responsible for beginning the Great Collapse of 2011. The Rangers were in Boston for a 3-game set from September 2-4. It was ugly. The Sox came away with a 12-7 victory in the middle game, but were out-scored 21-4 in the other two games. I won't get into any further details. This time Laser Show: David Ortiz
Big Papi is coming off a .563 performance in the Rays series and the Sox will need him to come up big against the Rangers. Colby Lewis is one of the toughest pitchers in the league and Ortiz has his number. Against Lewis, Ortiz has a career .333 batting average, with 3 homers, 5 RBI, and an OPS of 1.345. Come on Papi, keep it goin'.
Pitch Around: Josh Hamilton
By looking at the stats, I would say Josh Hamilton loves to play the Sox. Hamilton has a career .319 average against Boston with 5 career home runs. I would also say that Hamilton enjoys playing the Sox when Beckett is on the mound. With Beckett on the mound in 16 plate appearances, Hamilton has a career .429 average, with 6 homers, 6 RBI, and an OPS of 1.357. Scary.  I'd throw up the 4 fingers when he is at the plate.
Don't Fall Behind: Holland and Lewis
The Sox did very well against a good Rays rotation, for the most part. They might not be so lucky against Holland and Lewis. These guys are good and their teammates are a killer at the plate. If the Sox have any shot at beating the Rangers they have give Holland and Lewis the same treatment as Price and Hellickson received. How we see it goin' down The Sox are looking much better, but the Rangers are looking great. Aside from game 4 of the Rays series, the Sox are looking good. I expect a couple of pitching duels resulting in a series split.
Original Story:
http://www.tedsarmy.com/blog/2012/04/...
MORE FROM YARDBARKER
MLB News

Delivered to your inbox

You'll also receive Yardbarker's daily Top 10, featuring the best sports stories from around the web. Customize your newsletter to get articles on your favorite sports and teams. And the best part? It's free!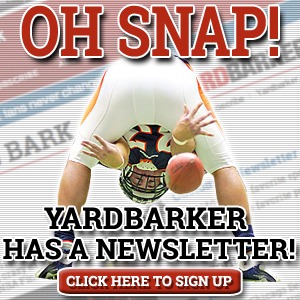 Latest Rumors
Best of Yardbarker

Today's Best Stuff

For Bloggers

Join the Yardbarker Network for more promotion, traffic, and money.

Company Info

Help

What is Yardbarker?

Yardbarker is the largest network of sports blogs and pro athlete blogs on the web. This site is the hub of the Yardbarker Network, where our editors and algorithms curate the best sports content from our network and beyond.