Found July 19, 2012 on Metstradamus:
PLAYERS:
Chris Young
,
Miguel Batista
,
Charlie Sheen
,
Jason Bay
,
Tom Seaver
,
Dwight Gooden
,
Dave Kingman
,
Aaron Heilman
,
Guillermo Mota
,
Duaner Sanchez
TEAMS:
New York Mets
,
Texas Rangers
,
San Francisco Giants
It's gotten quite ridiculous now.First off, let's get something straight ... and this is textbook as to why win-loss record can be a tad overrated: Chris Young goes six innings and gives up two runs, gets the loss. Miguel Batista gets two outs and gives up two runs, and he doesn't get the loss even though his two runs were the ones that ultimately cost the Mets a win. This is stupid. Extremely stupid. Because we all know that Chris Young kicked ass and took names (well, until his pitch count went up ... as usual) while Batista came in and set everything on fire. Everything.But it's what Batista said after this latest loss that made the Mets' latest loss hilarious: "Our team is going through a bad stretch right now. But my personal belief is we're way better than our numbers are. Baseball is living proof that who you might not expect might be there in October. I know a lot of people didn't expect us to be as good as we have this year. But I believe...
Original Story:
http://www.metstradamusblog.com/2012-...
THE BACKYARD
BEST OF MAXIM
RELATED ARTICLES
If records mean anything to you, you probably don't think the Mets are the best team in baseball. Or the second best, or the third best, or the…you get the point. New York is eight games behind the Nationals in the NL East. They are 4.5 games behind the second-place Braves. Currently amidst a brutal six-game losing streak, the Mets desperately need to avoid a sweep against Washington...
After last night's loss to the Nationals, the New York Mets have now lost 6 straight. Miguel Batista gave up what ended up being the game deciding two-run double to Steve Lombardozzi in the 4-3 loss. But none of that has changed the way Batista feels about his team. In fact, despite the 6 losses in a row and 2-8 record in the last ten games, Batista still believes the Mets are...
It looks like this is the story that won't go away this season. It feels like every week going back to Spring Training we've been reading or hearing about Matt Harvey after every mound appearance and then some. I often wonder if it's like this with all teams regarding their top prospects or if this is something that is exclusive to Mets fans? We like to hold all our prospects...
"…and then I put in Batista and your home run meant NOTHING!" What a tease. The Mets made it interesting on Wednesday night — they always seem to do at least that — but the bottom line in a 4-3 loss to the Washington Nationals was that Chris Young can't go deep into games and the Mets bullpen can't stop teams from scoring. New York put the two together and the result...
Chris Young was victimized in late innings as has been the theme, the bullpen faltered and despite a ninth inning rally including two solo home runs, the Mets lost the second game of the series, 4-3. Game Recap Chris Young had a pretty solid outing, going six innings allowing two runs on six hits, walking one and striking out two. Young was good for the most part, but as has been...
Chris Young tries to get back on track as the Mets look to bounce back from last night's heartbreaking loss. Game time is 7:05 Powered by Quick Chat Related Posts:Mets Game Chatter – 7/14/12Mets Game Chatter – 7/04/12Mets Game Chatter – 7/13/12Mets Game Chatter – 7/07/12Mets Game Chatter – 7/15/12
Starting Lineup Ruben Tejada, ss Daniel Murphy, 2b David Wright, 3b Ike Davis, 1b Lucas Duda, rf Jason Bay, lf Andres Torres, cf Josh Thole, c Chris Young, rhp The Mets look to pick up the pieces from last night and try again tonight in DC. For the first 7 innings of the game, the only part of the Mets that was effective was the starting pitching. Then, in the 9th, the Mets bats...
Despite management's decision to have Miguel Batista start on Saturday, there is a great outcry to have 2010 first round pick Matt Harvey called up and fill the void in the rotation left by Dillon Gee's blood clot injury. The logic makes sense. Harvey has handled triple-A pretty well and the Mets seem to lack the depth necessary to effectively fill in for Gee. Even if Gee was...
  Does anyone want this guy pitching in relief in lieu of what we have now? No, we won't get that far, but at this point it has been becoming comical, hence the reason for the placement of a picture of third-string catcher Rob Johnson in this headline. Heck, Johnson does have the best numbers in the bullpen doesn't he? All kidding aside, getting back to the question that led...
This afternoon in the nation's capital, the Mets look to avoid being swept…again.  Another bullpen fiasco last night at the hands of Miguel Batista essentially killed the Mets chances of coming back.  Chris young pitched another solid game, but ran out of gas in the 6th inning, allowing an Adam Laroche 2 run homer to put the Nats up 2-0.  David Wright and Jason Bay hit solo...
It's all fun and games until the Mets find themselves a half a dozen games back in the division and fading. That's certainly how it feels today as the Mets limp into DC with their season on the ropes. With six games against the NL East leading Washington Nationals over the next nine days, the Mets have to opportunity to claw their way back into the fight for the division, however...
Here is the Mets pitching since the All-Star break: Rk W L ERA G GS GF IP H R ER HR BB IBB SO HBP BF WHIP SO/9 SO/BB 1 Miguel Batista 0 0 0.00 2 0 1 2.1 1 0 0 0 4 0 1 0 12 2.143 3.9 0.25 2 Jon Rauch 0 0 0.00 1 0 0 0.2 0 0 0 0 1 0 0 0 3 1.500 0.0 0.00 3 Ramon Ramirez 0 0 0.00 3 0 0 4.0 1 0 0 0 3 0 3 0 16 1.000 6.8 1.00 4 Jonathon Niese 0...
MLB News

Delivered to your inbox

You'll also receive Yardbarker's daily Top 10, featuring the best sports stories from around the web. Customize your newsletter to get articles on your favorite sports and teams. And the best part? It's free!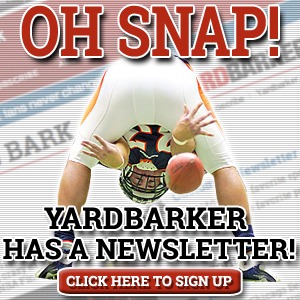 Latest Rumors
The Backyard

Today's Best Stuff

For Bloggers

Join the Yardbarker Network for more promotion, traffic, and money.

Company Info

Help

What is Yardbarker?

Yardbarker is the largest network of sports blogs and pro athlete blogs on the web. This site is the hub of the Yardbarker Network, where our editors and algorithms curate the best sports content from our network and beyond.