The endless debate about baseballs unfair financial system will go on as long as some teams spend more than 150 million and others less than 50 -- million. When the Yankees top four paid players -- Alex Rodriguez, CC Sabathia, Mark Texeira, Derek Jeter and Vernon Wells -- make more than 17 entire teams in major league baseball, something is askew. Except it might not matter as much as it used to. Analytics and smart spending might be winning in the long run against lavish overspending. Consider that the five highest paid Yankees (Alex Rodriguez, CC Sabathia, Derek Jeter, Vernon Wells and Mark Texeira) make 112 million, but three have 57 at-bats total, with Texeira taking 53. Jeter is back on the disabled list after playing one game, and Rodriguez has yet to play this season -- and may never play given his reported involvement in the games latest PED scandal. For a number of reasons, the Yankees are actually trying to reduce their payroll. Which leads to the Indians, whose 78 million payroll for players on the team and disabled list is the teams highest since 2009 -- and more than 16 million higher than the teams last playoff season in 2007. Clevelands payroll is less than half that of the Yankees, Phillies and Angels, yet the Indians none have a better record than the Indians, who are 51-44 and one-and-a-half games back of Detroits 148 million payroll in the AL Central. A year ago, teams with the 20th (Washington) and 29th (Oakland) highest payrolls in baseball made the playoffs (figures from USA Today). Does money still matter in baseball? You should always compete if you have money, said former Indians GM John Hart, now an analyst on the MLB Network. Shame on you if you dont. The reasons are obvious. Money allows teams to buy the highest-paid guys, who in theory should be the best players, and with no limits teams with big income can load up on players. But as the Yankees show this season, and the Red Sox showed last, money doesnt guarantee health, or that the best play their best. Indians Manager Terry Francona admitted in an offseason interview that a higher payroll probably helps, but he said it doesnt guarantee winning. And he quickly added that a team with a lower payroll can win just as easily. Both Francona and GM Chris Antonetti both said payroll never came up when Francona interviewed in Cleveland. Franconas attitude is exemplified by a day this season in Detroit when Chris Perez called from the bullpen to say his shoulder was bothering him and he couldnt pitch the ninth. After the game, Francona said: We just figured wed win it another way. Cody Allen (492,000 salary) replaced Perez (7.3 million), saved the game and the Indians won. Outmanned or outpaid, Francona shrugs. So what, he said. Find a way to win. How much has money mattered lately? In the five seasons since the Indians last made the playoffs in 2007, the teams that qualified for the postseason were (on the average by season) ranked 13, 15, 10, 10 and 11 in that years payroll (again using USA Todays figures). The teams that made baseballs Final Four (the AL and NL Championship Series) were ranked between sixth and 13th. And the teams that won the World Series were ranked 8, 11, 9, 1 and 12. It seems to help to be in the top half of the league in payroll, and it probably helps more to be in the top 10. But in the past five seasons, teams ranked 19, 29, 16, 20, 29, 17, 25, 27, 20, 24, 18 and 29 all made the playoffs. And the teams that sustained winning by reaching the playoffs three of the five years had a variety of payroll levels. The Yankees were in the top five every season, and the Phillies had an average of sixth in their four playoff years. But Tampa Bay made it ranked 29, 19 and 29, and Texas made it ranked 6, 13 and 27. Tampa and Oakland (in first place this season) are always mentioned as teams that do it well on low payrolls, but the team that flies under the radar with a mid-level payroll is Cincinnati, which made the playoffs ranked 17 and 20 and which is 53-42 this season. I still feel that if you know players and if you get the right mix you should be able to compete, Hart said. You might not be able to have the long run, you might not be able to have all of it going on, but at the end of it Im of that ilk that you can out-scout them, out-develop them. In Harts time, the Indians operated like the Yankees and Red Sox have recently. Buoyed by sellout after sellout, the Indians were the team with the top five payroll, the team that lured big-name signings. In a sense, that might make it easy for Hart to talk like he does. But the Indians spent more this past offseason than they have in years, adding Nick Swisher to the teams highest free agent contract ever as well as Mark Reynolds and Michael Bourn. That, combined with the additions of Mike Aviles, Jason Giambi, Drew Stubbs and Yan Gomes, have helped the team coalesce. So money matters at least a little bit. But the way the money is spent matters more. Because the Indians also spent on Brett Myers, and hes spent most of the season trying to get healthy. Too, Bourn has not stolen as many bases as he usually does, Swisher has been hampered by a sore shoulder and but the Indians still have won 51 games. Money affects the players you can get, said Giambi, who has been on both sides of the money issues, having signed lucrative free agent deals and having signed a minor league contract this spring. But good players dont always make the most money. He then pointed to Michael Brantley, saying hes as good a hitter as there is in the league. Guys like Brantley, Jason Kipnis, Asdrubal Cabrera, Justin Masterson and Carlos Santana are still on the lower side of the pay scale, but contribute in big ways. This season, the top 10 salaried teams in baseball have an average won-lost record of 48-46, with two in first and two in second. The average of the 10 lowest salaried teams: 44-50, with one team in first and one in second. And this bottom 10 includes the woeful Marlins and Astros, and does not include the Pirates. The average payroll of the top 10: 152.96 million. The average payroll of the bottom 10: 61.49 million. Which means for an extra 91.47 million, teams are gaining four games in the standings, or 22.9 million per game in the standings. Its not about how much money you spend, Hart said. That will get you to a certain point for sure, and it should. Its about the players. The game is about good players.
Original Story:
http://www.foxsportsohio.com/mlb/clev...
PLAYERS:
Alex Rodriguez
,
CC Sabathia
,
Derek Jeter
,
Vernon Wells
,
Terry Francona
,
Chris Perez
,
Cody Allen
,
Nick Swisher
,
Mark Reynolds
,
Michael Bourn
,
Mike Aviles
,
Jason Giambi
,
Drew Stubbs
,
Yan Gomes
,
Brett Myers
,
Michael Brantley
,
Jason Kipnis
,
Asdrubal Cabrera
,
Justin Masterson
,
Carlos Santana
TEAMS:
New York Yankees
,
Boston Red Sox
,
Cleveland Indians
MORE FROM YARDBARKER
MLB News

Delivered to your inbox

You'll also receive Yardbarker's daily Top 10, featuring the best sports stories from around the web. Customize your newsletter to get articles on your favorite sports and teams. And the best part? It's free!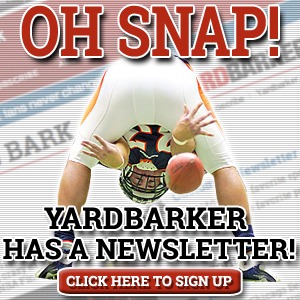 Latest Rumors
Best of Yardbarker

Today's Best Stuff

For Bloggers

Join the Yardbarker Network for more promotion, traffic, and money.

Company Info

Help

What is Yardbarker?

Yardbarker is the largest network of sports blogs and pro athlete blogs on the web. This site is the hub of the Yardbarker Network, where our editors and algorithms curate the best sports content from our network and beyond.