Time to go "Nine Innings" with the Indians as they head into Wednesday nights game against Detroit and Justin Verlander (yes, its very unsophisticated play off First and 10 in that other sport deal with it) 1) When the season started, may doubted the Indians starting pitching. Most questioned it. Few believed it would be dependable without an upgrade. Well, something has clicked, Because after a tough start and after dropping to 8-13 with a 9-0 loss in the first game of an April 28 doubleheader in Kansas City, the starters have come through. In the 23 games since that loss, Indians starters have gone 13-5 with a 3.49 ERA. In those games, theyve beaten four Cy Young winners in those wins and held the Royals, Phillies, As, Mariners and Tigers to three runs or fewer 18 times. That is called giving the team a chance to win. 2) Put the 3.49 ERA in perspective. The Yankees lead the American League in team ERA this season. Its 3.52. The ERA of Indians starters the last 23 games would lead the AL and rank sixth in all of baseball. The average ERA in the majors 3.97; in the AL its 4.15. The last 23 games do not erase the first 20, but the work by the starters in those 23 has been impressive. 3) Yes, theres more. A quality start is considered a starter going six innings and giving up three runs or fewer. Indians starters have had quality starts in 17 of the 23 games. In those 17 starts, the starters are 11-2 with a 2.10 ERA. This is indeed why the starts are called quality. 4) This isnt to say that the Indians have a staff of Cy Young winners. Or to guarantee that this will continue. But it does say that at this point something is going right with what was considered the teams biggest question mark. 5) The way Terry Francona spreads confidence to his team is something to watch. In the offseason, when I did a story on him for Cleveland Magazine, he said he never thinks hes going to lose. This immediately brought to mind lineups with Jose Lopez hitting cleanup. What do you do I asked. If youre outmanned? he said. So what. Figure out a way to win. That carried through to a game this season in Detroit when Francona asked Chris Perez to warm up and Perez called back to say when he did his shoulder was sore. We figured wed just have to win another way, Francona said. And they did. When Francona was asked a question about starting pitching, and the questioner queried it by saying the pitching was a question mark, Francona said: Not to me. I wouldnt be a very good manager if I thought that way. He truly believes it. And Somehow he spreads that belief to his players. When wins follow, the belief grows. Call it a small thing, but its probably not. Confidence is a big part of sports, and Francona has a way about him of generating it. 6) Michael Bourn grounded into a double-play the other night when he hit a line drive that was short-hopped at second and turned into a 4-6-3 play. That is probably the only way youll see Michael Bourn hit into a double-play, said the Indians standout play-by-play voice Tom Hamilton. Which of course makes a person wonder how many times Bourn has grounded into a double-play. Bourn has one in 92 at-bats this season, and 20 in 3,101 at-bats in his career. Which would be one every 155 at-bats. Drew Stubbs ratio is better. Hes grounded into 11 double-plays in 1,935 at-bats, one per 175. The point? Its why Francona said this when asked if his teams speed forces mistakes from the opposition: Yes. Definitely. 7) The growth of Jason Kipnis within the season has been a key component of the Indians growth. Kipnis had a rough start, hitting .200 with one home run in March and April. He and hitting coach Ty Van Burkleo spent a lot of time watching video of good at-bats. Then they worked in the cage, the goal to get Kipnis to be more aggressive with his bottom hand and shorten his swing to bring the whip action back in his bat. It worked. In May, hes hitting .308 with six home runs and 20 RBI. More important hes driving the ball to the opposite field, as six doubles and two triples show. Kipnis is hitting. 267 against lefties, has raised his average overall to .257 and has a 1.034 OPS in May. 8) Minor league note: Carlos Carrasco is 2-0 with a 1.36 ERA and Trevor Bauer is 2-0 and 3.23. One would think that within a year or two those two will be in the rotation. 9) WAR (Wins Above Replacement) has become a big number for the statophiles, and the Indians, who hired the guy who created VORP (Value Over Replacement Player). It is calculated to show the guys value over the guy who would take his place. In the American League, Nick Swisher ranks 11, Carlos Santana 21 and Kipnis 26 in WAR for position players. Among pitchers, Justin Masterson is the only Indian in the top 30; he ranks ninth. 10) Francona said he had an interesting interview with Van Burkleo. The manager admitted he wants a gym rat as a hitting coach, a guy who will get his uniform on and spend a ton of time working with players individually. Thats Van Burkleo, who breezes through the clubhouse home and away as if he always has work to do, probably because he does. Van Burkleo coached in Oakland and Seattle before joining the staff of Brad Mills in Houston last season. Mills is Franconas third-base coach and former college roommate. Van Burkleo had a pretty undistinguished major league career, but did earn Player of the Year with the Seibu Lions in Japan when he hit 38 home runs and drove in 90 in 1988. As for the interview, Francona said he knew he had his gym rat when he could tell that Van Burkleo wasnt really comfortable in a suit.
Original Story:
http://www.foxsportsohio.com/mlb/clev...
MORE FROM YARDBARKER
MLB News

Delivered to your inbox

You'll also receive Yardbarker's daily Top 10, featuring the best sports stories from around the web. Customize your newsletter to get articles on your favorite sports and teams. And the best part? It's free!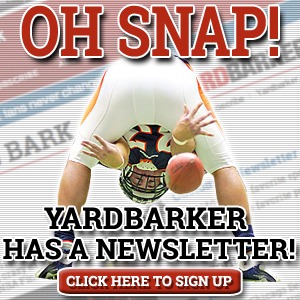 Latest Rumors
Best of Yardbarker

Today's Best Stuff

For Bloggers

Join the Yardbarker Network for more promotion, traffic, and money.

Company Info

Help

What is Yardbarker?

Yardbarker is the largest network of sports blogs and pro athlete blogs on the web. This site is the hub of the Yardbarker Network, where our editors and algorithms curate the best sports content from our network and beyond.