Philadelphia Phillies starting pitcher Cliff Lee is arguably one of the best pitchers to take the mound over the past decade. He has won a Cy Young award and pitches in two World Series championships with different teams. It may seem strange that a pitcher of Lee's caliber has been traded so many times, but it is not altogether rare. Not when you think back to the days of David Cone. Lee and Cone are very similar. Both won the Cy Young award. Both pitched for different teams in the Fall Classic. And perhaps most similar, yet also odd, is the fact that Cone was also an extremely talented pitcher who was traded much more than most with his track record. Cone was almost seen as a rent-a-pitcher through much of his career. Just because he started the season with one team, once the postseason races were becoming more clear, if Cone's current team was not part of that picture, you could bet on him being dealt. It happened so often. It is the same thing that seems to happen when it comes to Lee as well. Just take a look at their similar history. Cone technically broke in with the Kansas City Royals, but he was brilliant early on with the New York Mets. That included a 20-3 season, although that was not the season in which he won the Cy Young award. Lee did not start off as well as Cone did, but he did have a season in which he finished with a record of 22-3 for the Cleveland Indians. Unlike Cone, however, that mark was good enough to win Lee the Cy Young award. After that, things really become clearer as to the two pitchers taking very similar paths in their illustrious careers. Cone and Lee were almost always available, despite their contracts or how recently they may have signed with a new team. They were always on the move. And it was often to a team for whom they already played. Cone began with the Royals, and then went on to star with the Mets. New York traded Cone to the Toronto Blue Jays for Jeff Kent, as Cone helped the Jays take home their first World Series title. Cone then went back to his original team, the Royals, for two seasons where he won the Cy Young award in 1994. After the MLB strike ended in 1995, the Royals traded Cone – back to the Blue Jays – to start the season, but Toronto then traded Cone to the New York Yankees, where he would help them win four World Series crowns in five seasons. He also threw a perfect game in 1998. After a fairly unsuccessful and forgettable stint with the Boston Red Sox, Cone sat out a season before attempting one more comeback with… the Mets. It did not go well, and Cone officially retired in 2003. It seems as if Lee, much like Cone, is always on the move… When Lee proved his worth with the Indians in his career year of 2008, he slipped off a bit the following year, much like what happened to Cone once or twice in his career. Cleveland dealt Lee to the Philadelphia Phillies and he was absolutely dominant. The Phillies could not win the World Series that year, as they lost to one of Cone's former teams – the Yankees – in six games in a great series. But, like what Toronto did with Cone after getting to the World Series, albeit with a different result, the Phillies traded Lee to the Seattle Mariners. The move surprised many, and very few people felt that Lee would be long for Seattle, which he was not. The Mariners traded Lee to the Texas Rangers, where he helped them also get to the Fall Classic, only to come up short once again after being a rent-a-pitcher for the playoffs. After that season, Lee went back to… the Phillies in a lucrative free agent deal after spurning the Rangers. Yet, even though he is still pitching very well, the Phillies have attempted to trade Lee, even placing him on waivers. He will be difficult to move due to his contract, but it would be no surprise if Lee changed uniforms yet again. And if he continues like Cone, he may even move a few more times.  
Original Story:
http://www.hardballchat.com/2012/08/i...
MORE FROM YARDBARKER
MLB News

Delivered to your inbox

You'll also receive Yardbarker's daily Top 10, featuring the best sports stories from around the web. Customize your newsletter to get articles on your favorite sports and teams. And the best part? It's free!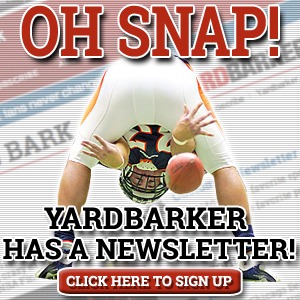 Latest Rumors
Best of Yardbarker

Today's Best Stuff

For Bloggers

Join the Yardbarker Network for more promotion, traffic, and money.

Company Info

Help

What is Yardbarker?

Yardbarker is the largest network of sports blogs and pro athlete blogs on the web. This site is the hub of the Yardbarker Network, where our editors and algorithms curate the best sports content from our network and beyond.