Found January 23, 2013 on Fox Sports Detroit:
PLAYERS:
Jim Leyland
,
Josh Hamilton
,
Torii Hunter
,
Bruce Rondon
,
Jose Valverde
,
Rick Porcello
,
Drew Smyly
,
Victor Martinez
,
Ryan Raburn
,
Andy Dirks
,
Brennan Boesch
TEAMS:
Detroit Tigers
,
Los Angeles Angels
,
Cleveland Indians
,
San Francisco Giants
,
New York Yankees
TOLEDO, Ohio -- Tigers manager Jim Leyland ducked past several reporters Wednesday night before an event at Fifth Third Stadium. You guys thought you got rid of me, Leyland eventually said with a smile. Leyland signed another one-year contract shortly after the World Series, which is just fine with him. He prefers to review his situation at the end of each season. He was asked, tongue-in-cheek, about his 2014 contract. Oh, youll have fun speculating on that, Leyland said. And youll have me fired about 20 times. Then he left the reporters and addressed a gathering of Mud HensTigers fans. I want to apologize, Leyland began. I want to apologize that the World Series lasted six hours and seven minutes ... It was close last year, but no cigar. The couple hundred fans in attendance laughed along with him. Hey, you laugh or you cry after what happened in the Fall Classic, which was hardly a classic. The San Francisco Giants swept Detroit in four games after the Tigers sweep of the New York Yankees in the American League Championship Series. Getting over the final hurdle and winning the World Series -- something the Tigers havent done since 1984 -- was a popular topic of conversation during a question-and-answer session with fans. Maybe we wont sweep the Yankees, Tigers hitting coach Lloyd McClendon said. But well take it to five or six games and come in sharper. When asked about teams making improvements in the American League, McClendon noted that Josh Hamilton was a great free-agent pickup for the Los Angeles Angels of Anaheim; however, McClendon made it clear that he's very happy that the Tigers signed the right fielder Hamilton is replacing, Torii Hunter. On Hamilton in the field, McClendon said, Hes OK, but hes not going to be Torii Hunter in the outfield. Hunter has nine Gold Gloves to Hamilton's none. Leyland also discussed the 2013 season with reporters. He didn't hesitate in determing that rookie closer Bruce Rondon will be the hottest topic on the team's winter caravan, which concludes Saturday with the sold-out TigerFest at Comerica Park. If he throws it over the plate at 100, hell be fine, Leyland said of Rondon. Rondon, 22, is getting a shot at replacing Jose Valverde, who collapsed in the 2012 playoffs. Rondon has a fastball that tops out at 103 mph with movement, a plus slider -- and not a single day of major-league experience. Im excited about the Rondon situation, Leyland continued. Hes going to be a big topic -- might as well face up to it. In 2012, Rondon was a combined 2-1 with a 1.53 ERA, 29 saves, 66 strikeouts, 26 walks and 53 innings pitched for Single-A Lakeland (22 games), Double-A Erie (21 games) and Triple-A Toledo (nine games). Im going to spend a lot of time with him, Leyland said. He dont know that yet ... I have to find out if he is he callused enough to do this or to turn the page. MORE FROM LEYLAND On Rick Porcello and Drew Smyly vying for the No. 5 starter spot: This guy (Porcello) is a pretty valuable piece for us. Weve got Porcello and weve got Smyly ... You never have enough of it (pitching). That will work its way out. Its a luxury ... If its Smyly, Porcello will be the safety valve in the bullpen. If its Porcello, Smyly will be the left-hander in the bullpen. On Gene Lamont moving from third-base coach to bench coach: He got hit three times last year with one-hoppers and line shots. At our age, you do not react as well. He came to me and said, You know, Jim, what would you think about next year putting me on the bench? I think Gene Lamont is the best third-base coach in the American League, so Im concerned. But I think Tommy (Tom Brookens) will do fine at third. On Victor Martinez returning after missing 2012 while rehabilitating from knee surgery: Hes stronger than ever. Hes relentless. He cant wait. But you dont know what tempo to go with him at yet. On outfielder Ryan Raburn signing a minor-league contract with the Cleveland Indians: Hopefully, hell relax a bit there. On shortstop Johnny Peralta reporting to camp after an intense offseason conditioning regimen: Peraltas gonna look really good when he comes in. On the left-field situation with Andy Dirks and Brennan Boesch: I see Dirks in left field. I see Boesch and Dirks competing. Boesch has done some pretty good things. Dirks has done some pretty good things. Lets compete.
Original Story:
http://www.foxsportsdetroit.com/01/23...
THE BACKYARD
BEST OF MAXIM
RELATED ARTICLES
The Papa Grande era in Detroit is over. And that is probably for the best. Despite his 110 saves from 2010 to 2011 and despite being perfect in 2011, Valverde saw a serious reduction of his ability to fool or blow away major league hitters in 2012, particularly late in the season. And the eccentric closer was completely pounded during the last two post seasons. So now Valverde is...
SOUTHFIELD, Mich. -- Miguel Cabrera doesn't strike out very much. While becoming the first player to hit for the Triple Crown since 1967, the Detroit Tigers third baseman fanned just 98 times in 622 at-bats in 2012. So you can understand why any pitcher who gets the best of Cabrera would brag about it, and Tigers reliever Phil Coke did just that during a winter caravan stop...
DETROIT -- Justin Verlander, Tiger for Life. That has a nice ring for both Verlander and Tigers fans. And a deal to keep him in Detroit for the duration of his career could become a reality either before or after his current deal for five years at 80 million expires after the 2014 season. I told Verlander during a media gathering at Comerica Park on Thursday that when Zack Greinke...
Players do not often reveal their motivations these days.  It can hurt their contract negotiations when working on an extension.  Justin Verlander is not concerned with that, though.  At the Detroit Tigers' annual luncheon, Verlander made no secret of his desire to spend the rest of his career in Detroit. Jason Beck of MLB.com says the question about what Verlander wants...
The spotlight of spring training is going to be shining largely on rookie Bruce Rondon. The almost-anointed successor to departed Jose Valverde as Detroit's closer was the subject of the most questions as the Tigers began their winter publicity caravan prior to last weekend. Rondon, 22, has yet to throw a pitch in the majors but when he does the radar gun will likely clock...
After winning the American League pennant in 2012 but losing the World Series in four straight games, the Detroit Tigers are ready to try to take that elusive final step. The Tigers are led again by a collection of stars that would make pretty much any team envious. Right-hander Justin Verlander was the AL MVP two years ago, and slugger Miguel Cabrera was voted MVP last season after...
Dan Szymborski's ZiPS projections, which have typically appeared in the pages of Baseball Think Factory, are being released at FanGraphs this year. Below are the projections for the Detroit Tigers. Szymborski can be found on Twitter at @DSzymborski. Other 2013 Projections: Angels / Astros / Athletics / Blue Jays / Brewers / Cubs / Diamondbacks / Giants / Mets / Nationals / Phillies...
When Jose Valverde faltered throughout the playoffs, I knew he would not be pitching in the Old English D next season. After a great 2011 season, his 2012 season will be remembered as a closer who lost it in the playoffs and the Tigers would be looking for a new closer. The market had some high name closers the Tigers could have pursued. They were linked to Rafael Soriano, but the...
Coming into 2012, one of the biggest questions the team was facing was whether or not superstar Miguel Cabrera could successfully make the shift back to third base. Cabrera was able to hold his own, but just how well did he do, and was it good enough to stick there long term?
Tweet   After a 2012 season that saw Delmon Young hit .267 with 18 home runs and 74 RBI (as well as earn ALCS MVP honors) the Detroit Tigers opted to not re-sign him, allowing Young to become a free agent. Detroit's loss is the Philadelphia Phillies' gain, or that's what they're banking on. The [...]
MLB News

Delivered to your inbox

You'll also receive Yardbarker's daily Top 10, featuring the best sports stories from around the web. Customize your newsletter to get articles on your favorite sports and teams. And the best part? It's free!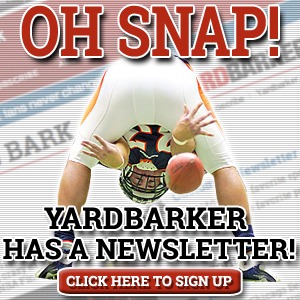 Latest Rumors
The Backyard

Today's Best Stuff

For Bloggers

Join the Yardbarker Network for more promotion, traffic, and money.

Company Info

Help

What is Yardbarker?

Yardbarker is the largest network of sports blogs and pro athlete blogs on the web. This site is the hub of the Yardbarker Network, where our editors and algorithms curate the best sports content from our network and beyond.