On Monday, the results of the American League MVP race will be revealed; here's who I would put in my top-10: 10. Alex Avila, C – Detroit Tigers Alex Avila's line as a catcher in 2011 was incredible, hitting .295/.389/.506 with 33 doubles and 19 home runs. At just 24 years of age, Avila won his first silver slugger and could be in line for many to come. 9. Evan Longoria, 3B – Tampa Bay Rays Evan Longoria had a rough start to 2011 and still only ended up with a .244 batting average – but still brought the power, defense, and reliability that has made him a perpetual MVP candidate. Voters may even look past the almighty batting average statistic – his two home runs (including the walk-off) on the season's final day was the final impression left on voters before they could submit their ballots. 8. Jared Weaver, SP – Los Angeles Angels of Anaheim For much of the year, Jared Weaver was right in the running with Detroit's Justin Verlander for the American League Cy Young award. He finished with the second best ERA and WHIP in the American League, while finishing in the top-10 in strikeouts for the third straight year. 7. Dustin Pedroia, 2B – Boston Red Sox With two other Red Sox putting together MVP caliber campaigns, Dustin Pedroia flew in under the radar, but still finished with a career-best 131 OPS+ and 21 home runs while playing gold glove defense and even tacking on 26 stolen bases. 6. Curtis Granderson, CF – New York Yankees Given the year that Ian Kennedy put up for Arizona, Brian Cashman could very easily have looked like an idiot for the 2009 trade which sent the future Diamondbacks ace away for Curtis Granderson, among others. In the long run, I am convinced that the deal will end up looking that way, especially given the mess that the bottom 80% of the Yankee rotation is. Granderson's 2011 season is somewhat of a mitigating factor, however – the center fielder led the league in runs scored and RBI and finished second with 41 home runs. 5. Adrian Gonzalez, 1B – Boston Red Sox Adrian Gonzalez played the last five years of his career in about the least hitter-friendly environment in baseball. Playing at Petco Park – and surrounded by 8 players who either are Kevin Kouzmanoff or look and play exactly like Kevin Kouzmanoff – Adrian Gonzalez's offensive output looked very good, but not outstanding. In his first year in Boston, he hit .338/.410/.548 with a league-best 213 hits and placed third in the league with a 155 OPS+. 4. Jacoby Ellsbury, CF – Boston Red Sox After missing almost all of 2010, expectations were low for Jacoby Ellsbury. He managed to shock the world, leading the league with 364 total bases. Sporting the fifth-best batting average and 6th best slugging percentage in the league, Ellsbury helped take the Red Sox to an incredible plateau…thus making their fall that much more enjoyable. 3. Miguel Cabrera, 1B – Detroit Tigers As tumultuous as his off-season problems have been, Cabrera's on-field dominance has been as ho-hum as imaginable. The Tigers first baseman will likely finish with his third consecutive top-4 MVP, winning the batting and on-base titles while finishing second in the league with a .586 slugging percentage. He also ranked sixth in the league with 105 RBI – impressive, considering Jim Leyland's desire to bat his worst hitters ahead of him. 2. Jose Bautista, RF – Toronto Blue Jays I didn't think this would be a contest at the time of the all-star game, but the second half of the season made Jose Bautista look simply great, instead of super-human. Toronto's powerful slugger led the American leagues with 43 home runs, 132 walks, a .608 slugging percentage, and a 181 OPS+, thus showing that 2010 was not an aberration but just the beginning. 1. Justin Verlander, SP – Detroit Tigers With the Tigers in a dead-heat with the Indians and White Sox for most of the 2011 season, Verlander's consistent dominance of the American League helped the Tigers run away with the American League Central. His final line? 24-5, 2.40 ERA (170 ERA+), 251 innings pitched, 0.920 WHIP, and 250 strikeouts – all league bests. He deservedly won his first Cy Young (unanimously) and should have another piece of hardware coming his way. Notable Snubs: James Shields (SP-TBR), Ben Zobrist (2B/RF – TBR), Robinson Cano (2B-NYY), Josh Beckett (SP-BOS), JJ Hardy (SS-BAL), Asdrubal Cabrera (SS-CLE), Jhonny Peralta (SS-DET), Alex Gordon (LF-KCR), Paul Konerko (1B-CHW), Mike Napoli (C-TEX), Adrian Beltre (3B-TEX), Josh Hamilton (LF/CF-TEX), Felix Hernandez (SP-SEA)
Original Story:
http://www.dugoutcentral.com/?p=2335
PLAYERS:
Alex Avila
,
Evan Longoria
,
Justin Verlander
,
Dustin Pedroia
,
Curtis Granderson
,
Ian Kennedy
,
Brian Cashman
,
Adrian Gonzalez
,
Kevin Kouzmanoff
,
Jacoby Ellsbury
,
Miguel Cabrera
,
Jim Leyland
,
Jose Bautista
,
James Shields
,
Ben Zobrist
,
Robinson Cano
,
Josh Beckett
,
JJ Hardy
,
Asdrubal Cabrera
,
Jhonny Peralta
,
Paul Konerko
,
Mike Napoli
,
Adrian Beltre
,
Josh Hamilton
,
Felix Hernandez
TEAMS:
Detroit Tigers
,
Tampa Bay Rays
,
Boston Red Sox
,
New York Yankees
,
Arizona Diamondbacks
,
Oakland Athletics
,
Toronto Blue Jays
,
Chicago White Sox
,
Baltimore Orioles
,
Cleveland Indians
,
Texas Rangers
,
Seattle Mariners
,
Los Angeles Angels
MORE FROM YARDBARKER
MLB News

Delivered to your inbox

You'll also receive Yardbarker's daily Top 10, featuring the best sports stories from around the web. Customize your newsletter to get articles on your favorite sports and teams. And the best part? It's free!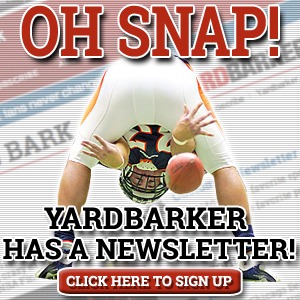 Latest Rumors
Best of Yardbarker

Today's Best Stuff

For Bloggers

Join the Yardbarker Network for more promotion, traffic, and money.

Company Info

Help

What is Yardbarker?

Yardbarker is the largest network of sports blogs and pro athlete blogs on the web. This site is the hub of the Yardbarker Network, where our editors and algorithms curate the best sports content from our network and beyond.