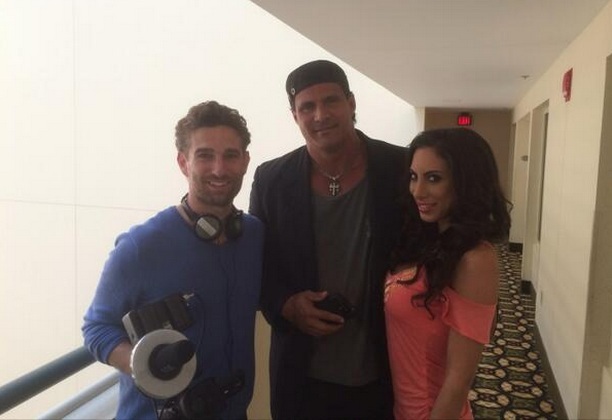 What do you get when you mix great white sharks, bio-engineered to be the size of piranhas and Jose Canseco? I'm not entirely sure, but, hey, makers of the sure-to-be-classic "Piranha Sharks"…have you been reading my diary? I'm guessing you did. Shooting #piranhasharks with @JoseCanseco and @modelleilaknight pic.twitter.com/Yr7dR4KmGL — benjamin kanes (@benjaminkanes) April 21, 2014 Yup, that's the former slugger Canseco, his girlfriend Leila Shennib and filmmaker Benjamin Kanes after, what I can only assume was a glorious day on set of the soon-to-be-blockbuster "Piranha Sharks". Now, I know what you're wondering…"could this possibly be another ruse orchestrated by that jokester Canseco?"  Nope.  The former American League MVP confirmed to The Hall that he indeed filmed a cameo for the flick. The role?  He played "Jose Canseco" of course.
MORE FROM YARDBARKER
MLB News

Delivered to your inbox

You'll also receive Yardbarker's daily Top 10, featuring the best sports stories from around the web. Customize your newsletter to get articles on your favorite sports and teams. And the best part? It's free!