Apparently putting an end to months of speculation and conjecture, it now appears that we have reasonable confirmation of what most folks have long suspected: Superstar überbabe and swimsuit model Kate Upton appears to be dating Detroit Tigers ace Justin Verlander. At least if you are willing to believe Verlander's grandpa. And if you can believe someone's granddad, who can you believe?
Richard Verlander Sr. reportedly told Celebuzz that his grandson has been on dates with Upton, among other items of interest.
The entirety of Grandpa Verlander's comments to the gossip site, as reported by Celebuzz:
"I heard he has been on dates with a Sports Illustrated girl. I saw a photo — she's beautiful.
"They make a good looking pair because he's a good looking man too," said his proud granddad.
"I do know he's on the dating scene. Justin is a fine boy and whoever he ends up with is lucky. He's not only a great baseball player, he's a great guy," he gushed.
The "Sports Illustrated girl" has to be Upton, right? It's just hard to believe that Verlander's grandfather thinks his grandson is dating Christie Brinkley or Kathy Ireland.
So, while Verlander's granddad doesn't say that his grandson and the busty model are exclusive, he does report that they have been on dates, which in and of itself is a tremendous accomplishment for nearly any man and something to hang one's hat on: "I've been on a date with Kate-freaking-Upton! How many guys can say that?"
With that in mind, if Verlander's grandfather's testimony is to be believed — and frankly, why shouldn't it? — it's hard to argue that Verlander is living the high life these days. Fresh off a dominant performance in Detroit's 6-0 win in Game 5 on Thursday night over the Oakland Athletics in which Verlander only gave up four hits and struck out 11 in a complete game shutout that delivered the Tigers to the ALCS — that's pretty nifty — now this. For Verlander: Not a bad gig if you can get it.
(feel free to peruse the Sportress Archives for more about Kate Upton — it's well worth your time)
More from Sportress of Blogitude
Video: Gronk back to old partying ways?
Video: Bucs cheerleaders brave haunted house
MORE FROM YARDBARKER
Tigers News

Delivered to your inbox

You'll also receive Yardbarker's daily Top 10, featuring the best sports stories from around the web. Customize your newsletter to get articles on your favorite sports and teams. And the best part? It's free!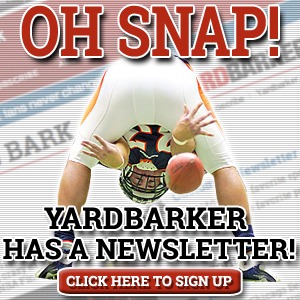 Latest Rumors
Best of Yardbarker

Today's Best Stuff

For Bloggers

Join the Yardbarker Network for more promotion, traffic, and money.

Company Info

Help

What is Yardbarker?

Yardbarker is the largest network of sports blogs and pro athlete blogs on the web. This site is the hub of the Yardbarker Network, where our editors and algorithms curate the best sports content from our network and beyond.