Youkilis to White Sox for Zach Stewart, who can start or relieve. Not sure if any other pieces. Don't believe so. — Gordon Edes (@GordonEdes) June 24, 2012
That's one tweet from WEEI's Rob Bradford and there are many more like it on Twitter. It looks as if Kevin Youkilis has been traded to the Chicago White Sox. Everyone at Fenway Park from the moment the game started had a sense that Kevin Youkilis was playing his final game in Boston. He got his first start at third-base in three games and was greeted to a standing ovation when he came to bat for the first time. It has been anticipated that Kevin Youkilis had been close to getting traded for days now and no knew if this would be his last start in a Red Sox uniform. In the bottom of the seventh inning, Youkilis hit a bloop hit to right-field that was misplayed by the Braves out-field. At most, it should have been two bases, but in true Kevin Youkilis fashion he hustled around the bases, dove head-first into third and had himself an RBI triple. Nick Punto came in, Bobby Valentine ordered Youkilis to take a curtain call and the Red Sox video-board played a highlight video of Youkilis. They had all been told by Cherrington. Youkilis was on the verge of getting traded. And it was true. Youkilis was gone. Eleven years after getting drafted by the Boston Red Sox, he was on his way to Chicago. The writing was on the wall for a while. As early as this spring, Will Middlebrooks was deemed "ready" to play third-base and they only had to move Youkilis to make it happen. When Youkilis struggled at the start of the season and was placed on the disabled list, Middlebrooks came up and thrived in Boston only accelerating the end of Youkilis in Boston. I'll remember him for his fascinating run as a ball-player here for the 2007-2009 season when he was the heart and soul of the Boston Red Sox. A middle of the line-up guy who could get on base and drive in runs, a great defender at either of the corner infield positions, a leader on the field and in the locker room who led by example with hustle and hard play in the field. Sometimes players just need a change of scenery and Youkilis seemed like a player that needed it. A text message I got when the trade went down simply read "Youk was the man". Somehow, that's the best way to put it.
Original Story:
http://www.bostonsbettah.com/?p=4541
MORE FROM YARDBARKER
MLB News

Delivered to your inbox

You'll also receive Yardbarker's daily Top 10, featuring the best sports stories from around the web. Customize your newsletter to get articles on your favorite sports and teams. And the best part? It's free!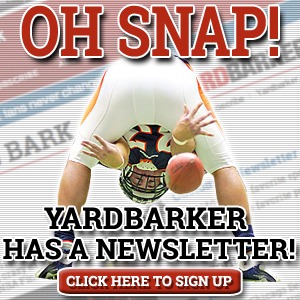 Latest Rumors
Best of Yardbarker

Today's Best Stuff

For Bloggers

Join the Yardbarker Network for more promotion, traffic, and money.

Company Info

Help

What is Yardbarker?

Yardbarker is the largest network of sports blogs and pro athlete blogs on the web. This site is the hub of the Yardbarker Network, where our editors and algorithms curate the best sports content from our network and beyond.