Los Angeles, CA. The Los Angeles Dodgers pulled off a blockbuster trade in what equates to what is wrong with baseball. Major markets have an unfair advantage when it comes to payroll. I can't blame the Dodgers for making the trade as they have now become a much better team, even just with the addition of Adrian Gonzalez. Josh Beckett and Carl Crawford seem like throw ins with this trade, but maybe Beckett will show a resurgence with a new town with less pressure to win. Nonetheless, what teams could have made this move outside of L.A., New York or Boston? There isn't a single team outside of those markets that could afford to absorb a $261 million hit! The Dodgers are a win-now team with this move and will likely look to move Crawford and Beckett in the off-season. Within the NL West division alone, the Colorado Rockies and San Diego Padres wouldn't even consider making this deal as their payroll annually is well below $100 million. The San Francisco Giants wouldn't make the move as they are purely focused on pitching and will spend their money there. The rest of the NL would not have even taken a look at this trade. Many GM's thought there was no way this trade would go through as the numbers were just too high to approach even the beginnings of a trade chat. Parody in the NL is now over and the Dodgers look to be the favorites to represent the NL in the World Series in 2012. When will MLB look into a true salary cap? With owners in big markets willing to pay the luxury tax it takes to buy a championship the days of teams building from within are over. Smaller market teams may now just hope to make the playoffs as their annual goal. Many teams may just want to see if they can surpass the .500 mark for the season and hope fans continue to come to their ballparks and buy overpriced beer and hot dogs. As a baseball fan, I am frustrated with the "win now" attitude that major market teams can afford. The Dodgers come to Coors Field this week with what many might consider an unfair advantage. Let's hope the upstart Rockies can prove to the rest of the league that the Dodgers can't just lay down the cash to win at all costs. Let's hope this band of rookies the Rockies are brandishing can look beyond the headlines and play fundamentally sound baseball, and show the Dodgers that money can't buy a championship. Denver Sports Chat – Kris Loco The post Los Angeles Dodgers equal what is wrong with Major League Baseball appeared first on Denver Sports Chat.
Original Story:
http://feedproxy.google.com/~r/Denver...
MORE FROM YARDBARKER
Dodgers News

Delivered to your inbox

You'll also receive Yardbarker's daily Top 10, featuring the best sports stories from around the web. Customize your newsletter to get articles on your favorite sports and teams. And the best part? It's free!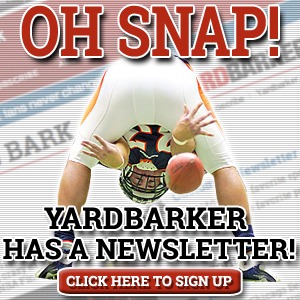 Latest Rumors
Best of Yardbarker

Today's Best Stuff

For Bloggers

Join the Yardbarker Network for more promotion, traffic, and money.

Company Info

Help

What is Yardbarker?

Yardbarker is the largest network of sports blogs and pro athlete blogs on the web. This site is the hub of the Yardbarker Network, where our editors and algorithms curate the best sports content from our network and beyond.