Found November 10, 2011 on isportsweb.com:
With the Chicago Cubs making organizational changes across the board, baseball fans in Chicago most likely have their eyes fixed to the north side. This fact coupled with the Chicago Bears pulling out a solid victory on Monday Night Football and it can be pretty certain that news surrounding the White Sox most likely went unnoticed. However, us White Sox fans have reason to pay attention. Everyone's favorite soft spoken southpaw Mark Buehrle met with the Florida Marlins earlier this week to discuss the possibility of a change of scenery. The Marlin's new manager Ozzie Guillen may be using his friendship and familiarity with Buehrle to aid his pitch, but as of right now, this only looks to be a preliminary meeting. Buehrle is in free agency for the first time in his career and even though these kind of meetings are routine, it reminds us that there is the chance that he won't return to Chicago. Another day at the office I believe I speak for most White Sox fans when I say that it would be ideal for Buehrle to return with a two or three year contract. Despite the White Sox having a decent prospective five man rotation for next year, Buehrle's consistency and experience cannot be understated. So much of next year's success rests on starter Jake Peavy getting his act together and falling into a rhythm, along with young hurlers like Chris Sale stepping up to the occasion. If that doesn't happen, Buerhle's presence may be required to simply remain in contention. Hopefully, 2012 will be just like every year for the last ten years. Every fifth game, Buehrle will come out to pitch. Using his pinpoint precision, he'll get a lot of ground balls, pitch deep into games, and generally give up three runs or less. Sports media doesn't give him the same amount of hype as other ace pitchers such as Justin Verlander or C.C. Sebathia because he doesn't strike anyone out, but his stats speak for themselves. Buehrle has gone 11 seasons in a row with at least 200 innings pitched. He also has double-digit victories with at least 30 starts in each of those seasons. Having pitched a perfect game and a no-hitter in addition to starting – and saving – World Series games, he has earned the respect of fans in Chicago. However, Buerhle has always been outspoken about his desire to someday play in the National League, particularly in St. Louis which is his hometown. He also expressed that he would enjoy the challenge of facing an entirely new pool of batters. If he somehow finds his way back to Chicago, he'll be facing the same opponents he has been for the last ten years. While the recent meeting with the Marlins is a sign of things to come, White Sox fans shouldn't start to get too anxious just yet. Even though there is a better chance of Buehrle winding up in the National League, there is still a hope that he will find a spot in the White Sox organization and continue having stellar seasons. Even though Buehrle isn't necessarily the type of player to hold out for the big money, it can be sure that certain teams are bound to make a play for his services. The only thing fans can do is sit, wait, and hope that Buehrle continues to be under-appreciated by the rest of the league. That way, he can return to Chicago, which is where he is wanted the most and where he belongs.
Original Story:
http://isportsweb.com/2011/11/10/no-r...
THE BACKYARD
BEST OF MAXIM
RELATED ARTICLES
Image by Getty Images via @daylife The New York Yankees are reportedly interested in starting pitcher Mark Buehrle, who just wrapped up a four-year, $56 million contract with the Chicago White Sox. George King of the NY Post reiterated this notion, but went even further by claiming that Buehrle could become the Yankees top target. The 33-year-old lefty is receiving a lot of buzz...
The expectation has been that the Mark Buehrle sweepstakes probably wouldn't conclude until during the annual Winter Meetings that start Dec. 5 in Dallas.
Mark Buehrle reportedly is meeting with one of his prime suitors Tuesday which could move him one step closer to making his departure from the Chicago White Sox official.
Sox free agent enjoying courtship from other teamsThis is Mark Buehrle's first time exploring free agency, and he's starting to enjoy the perks of other teams courting him.
Free agent pitcher Mark Buehrle made his first visit in his sure to be cross-country free agency tour. He went down to Miami and visited his old manager Ozzie Guillen. The Palm Beach Post reports that the lefty visited the city and spent the day with team officials, a day that included a tour of the Marlins new ballpark. I'm kind of surprised that Miami was his first visit....
Mark Buehrle met up with his old manager, Ozzie Guillen, on Tuesday, and the new Florida Marlins manager reportedly gave him a tour of their new ballpark.
The first phase of Brian Cashman's winter program continued on Tuesday as the GM spoke with Jeff Berry, the agent for Mark Buehrle.
In an offseason where they introduced new head coach Ozzie Guillen already, the Florida Marlins are trying to make a big splash in free agency by courting Jose Reyes, Mark Buehrle and now Albert Pujols.The odds of the Marlins landing all three of the high profile free agents are highly unlikely and even their chances of landing two of the three seem too good to be true, There is...
Pursue Albert Pujols or Prince Fielder? Go after C.J. Wilson or Mark Buehrle? Plus …
Brian Cashman hasn't talked deals yet with the agents for C.J. Wilson, Mark Buehrle or any of the other premier pitchers available, but he doesn't like the idea of the Yankees standing pat this offseason when it comes to their starting rotation. "Would I be comfortable? No...
White Sox News

Delivered to your inbox

You'll also receive Yardbarker's daily Top 10, featuring the best sports stories from around the web. Customize your newsletter to get articles on your favorite sports and teams. And the best part? It's free!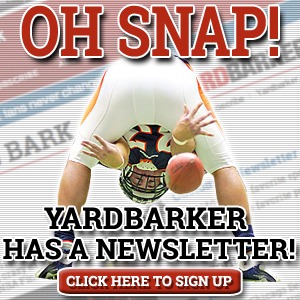 Latest Rumors
Best of Yardbarker

Today's Best Stuff

For Bloggers

Join the Yardbarker Network for more promotion, traffic, and money.

Company Info

Help

What is Yardbarker?

Yardbarker is the largest network of sports blogs and pro athlete blogs on the web. This site is the hub of the Yardbarker Network, where our editors and algorithms curate the best sports content from our network and beyond.