Found June 10, 2013 on Mets360.com:
I went to an actual Met game for a change.  It was a mistake as the Mets lost 8-4 but the highlight of the game for me was seeing the minor league update and hearing that Cesar Puello had collected three hits the night before. It's likely that you've heard Puello's name before but it might be more for his unfortunate connection to Ryan Braun and Alex Rodriguez than his baseball play. Puello jumped into my prospect radar in 2010 when he hit: .292/.375/.359 for Savannah and stole 45 bases.  He followed that up with a slightly less impressive year in Port St. Lucie but (as he picked things up at the end) I still had high hopes.  2012 was a lost year to injuries and by 2013 he had basically slipped off my prospect radar. We are 52 games into his 2013 season and he's hitting: .326/.401/.606 in AA and he's slugged 13 home runs and stolen 17 bases.  That's a lot to be excited about… if not for the looming suspension. What do the Mets do?  Puello could possibly skip AAA and join the club...
Original Story:
http://feedproxy.google.com/~r/Mets36...
THE BACKYARD
BEST OF MAXIM
RELATED ARTICLES
With all the pomp and circumstance surrounding Zack Wheeler's major league debut, most likely occurring later this week, the future of Mets baseball is rapidly approaching. The future appears to be built on strong starting pitching, anchored by Wheeler and Matt Harvey, and a slew of quality arms in Savannah, St. Lucie, and Binghamton waiting in the wings. The next pitching prospect...
Sandy Alderson has announced that the Mets have optioned Ike Davis, Mike Baxter and Robert Carson to Triple-A Las Vegas following today's brutal 8-4 loss to the Marlins. "At some point you just have to say to yourself this is not in his best interest," Sandy Alderson said about Davis' demotion. "I was one of his biggest supporters. I just felt at some point we've got...
In an interesting move, the Mets drafted three high school players with their first three picks of the 2013 draft. They were all very interesting picks, as New York selected a first baseman, a right handed pitcher, and an outfielder, respectively. When I mean interesting, I mean that they all have very, very high ceilings in their respective categories. Dominic Smith leads this pack...
The New York Mets may bring up top pitching prospect Zack Wheeler to start one of the games of a doubleheader at Atlanta on June 18. ''It's a possibility,'' Mets general manager Sandy Alderson said Monday. ''Quite possible.'' Alderson hinted at the likelihood of calling up Wheeler during an interview earlier in the day on WFAN and then spoke...
The Cardinals did not face Mets ace Matt Harvey when the teams played a four-game series at Busch Stadium last month. They will not miss Harvey this week at Citi Field. The 24-year-old right-hander will oppose Cardinals ace Adam Wainwright in a Thursday matinee matching two pitchers in contention to start the All-Star Game. Harvey, in his second season, has emerged as one of the...
The New York Mets have gotten off to a wretched start that has seen them dip to 12 games below .500 in early-June. The early optimism of a club that could potentially earn a Wild Card berth if everything clicked is as far gone as a Rob Carson fastball. The club demoted LHB Mike Baxter, LHP Rob Carson, and LHB Ike Davis on Sunday night following the club's 8-4 loss to the Miami...
In an interview with WFAN radio on Monday afternoon, New York Mets GM Sandy Alderson hinted that top pitching prospect Zack Wheeler will make his major league debut in a doubleheader game on Tuesday, June 18 against the Milwaukee Brewers."There's been a lot of speculation that he'll start one game of the doubleheader on June 18," Alderson said during an appearance on WFAN...
Prior to the series sweep of the New York Yankees, the New York Mets had made it known that first baseman Ike Davis was on the cusp of being demoted due to his lack of performance. Despite leading the team with 32 home runs last season, Davis has hit a measly 5 home runs through 55 games this season — along with 16 runs batted in and a line of .161/.242/.258 which is absolutely...
As many of you have heard, Zack Wheeler has been called up and the reason that this day was not sooner was because the New York Mets don`t want to pay him. For many Mets fans the Super Two rule is an unknown rule, however, for teams like the Athletics, Rays, and Padres the Super Two rule has been their bread and butter for years. So what is the Super Two Rule? The Super Two rule...
In Baseball, extra inning games aren't exactly rare, but it is definitely uncommon to see games go into innings that get into the late teens and early adulthood, so to speak. It's even more rare to see two games get to that point, but it happened today, June 8, 2013, when the Texas Rangers and Toronto Blue Jays went 18 innings in a 4-3 Blue Jays walk-off victory. However, not...
The GM is one of the most despised people in New York. People are calling for the manager to be fired. The entire team is neither executing nor playing fundamentally sound baseball. We're not hitting and fans are now outnumbered by empty seats. The Mets seem destined for a 90+ loss season and avoiding 100 losses will be an accomplishment. The Yankees own the city. Opposing teams...
NEW YORK — Two full games, plus two more innings. A total of 561 pitches. And when it was finally (FINALLY!) over, the worst team in baseball had its 17th win of the season. The Miami Marlins sure worked hard for this one. In the longest major league game in more than three years, Adeiny Hechavarria hit an RBI single in the 20th inning and Miami outlasted the New York Mets 2-1...
Mets News

Delivered to your inbox

You'll also receive Yardbarker's daily Top 10, featuring the best sports stories from around the web. Customize your newsletter to get articles on your favorite sports and teams. And the best part? It's free!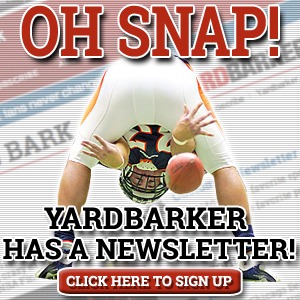 Latest Rumors
The Backyard

Today's Best Stuff

For Bloggers

Join the Yardbarker Network for more promotion, traffic, and money.

Company Info

Help

What is Yardbarker?

Yardbarker is the largest network of sports blogs and pro athlete blogs on the web. This site is the hub of the Yardbarker Network, where our editors and algorithms curate the best sports content from our network and beyond.