The starting pitching of our Metropolitan baseball club has been sublime so far this season. Johan Santana, R.A. Dickey and Jon Niese have been on top of their games and been able to keep the Mets competitive despite an inconsistent first week of offense.
However, the job of a pitching rotation isn't just a matter of quality, but quanitity as well. The more innings the starters pitch, the less of a chance us fans have of seeing Manny Acosta or Miguel Batista pitching in a critical situation.
With Santana already being limited in his outings because of shoulder surgery that cost him all of last season, the Mets need their other pitchers to step up and go deep in games to save the bullpen some innings. This is where Mike Pelfrey comes in.
By no means is the eating of innings all Pelfrey's task to bear, but as an able bodied pitch-to-contact starter, he appears to be the number one guy the Mets should be getting more innings out of. Ground ball generators like Pelf tend to use less pitches than strikeout machines because they don't work as deep in counts and are more prone to contact. Unfortunately, it hasn't really worked out that way for Pelfrey in the past few seasons.
Although he has as durable as pitchers come, with at least 30 games started in each of the last four seasons, Pelfrey has only thrown more than 200 innings in two of those years. In 2008, Pelfrey threw 200.2 innings and in 2010 he tossed 204 innings. Those are fine innings totals, but not for a guy who only struck out between 105 and 113 batters in each of those seasons.
The problem has been a lack of control. I've pretty much given up on Pelfrey ever coming close to 150 Ks in a season, but maybe he can get his walk totals down around 50. In the past four seasons, Pelfrey has walked between 64 and 68 batters each year. That sort of remarkable consistency means that something in his approach needs to be adjusted. Perhaps throwing the curveball more often is an avenue to explore.
Says Kevin Kernan in the New York Post:
Following a troubled first inning with no fastball command that helped run up his pitch count, Mike Pelfrey found his groove because he used his curveball. The right-hander needs to understand how valuable that pitch can be for him and how it makes his fastball more effective.
There's not definite answer on how to get Pelfrey to throw more strikes, but he's so mediocre year after year that experimenting with different things can't hurt that much. If the Mets can't get more innings out of the big righty on a consistent basis, Pelf's ability to not get injured will continue to be the only talent he offers the club.
Original Story:
http://dailystache.net/archives/738
MORE FROM YARDBARKER
Mets News

Delivered to your inbox

You'll also receive Yardbarker's daily Top 10, featuring the best sports stories from around the web. Customize your newsletter to get articles on your favorite sports and teams. And the best part? It's free!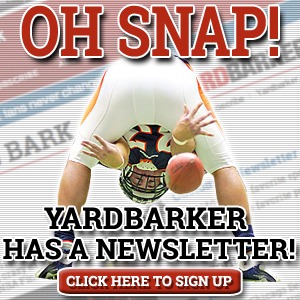 Latest Rumors
Best of Yardbarker

Today's Best Stuff

For Bloggers

Join the Yardbarker Network for more promotion, traffic, and money.

Company Info

Help

What is Yardbarker?

Yardbarker is the largest network of sports blogs and pro athlete blogs on the web. This site is the hub of the Yardbarker Network, where our editors and algorithms curate the best sports content from our network and beyond.