Found August 26, 2012 on Pirates Prospects:
Jameson Taillon will make his second start at AA today, coming off five shutout innings in his opener. West Virginia is three games out in their division, with eight games left on the season. Bradenton trails first place Jupiter(today's opponent) by 2.5 with eight games left. The Marauders have postponed Monday's game already due to the tropical storm in the area. They will play a doubleheader Tuesday. Indianapolis won their division. The GCL Pirates will play the Cardinals affiliate in a one game playoff today, with the winner advancing to a best of three series for the GCL title. The DSL regular season is over. The DSL Pirates1 clinched a playoff spot Thursday and they are slated to begin the playoffs against the Mets on Monday. All five probables scheduled for today are right-handed pitchers. A full recap of yesterday's games can be found here.
Jameson Taillon pictured here in his first AA start against Trenton
Triple-A: Indianapolis (82-53) vs Columbus (68-67) 1:15pm
Probable starter: Rick VandenHurk (12-4 3.04)
Yesterday's Result: Indianapolis 8 Columbus 6 (game story)
Rick VandenHurk will make his 18th start for Indianapolis tonight. He has also pitched  twice in relief and made one start for Bradenton early in the year. For Indy, Rick has pitched a total of 112.1 innings, giving up 104 hits, eight homers, 34 walks and he has 102 strikeouts. He has a 1.16 GO/AO ratio and a .245 BAA. In his last start, Rick gave up one unearned run over 7.1 innings, striking out eight. He has record at least seven strikeouts in six of his last seven starts. He faced Columbus on 8/10, allowing three runs in 5.1 innings.
Double-A: Altoona (64-68) vs Richmond (67-66) 6:00pm
Probable starter: Jameson Taillon (1-0 0.00)
Yesterday's Result:   Altoona 3 Richmond  0
Jameson Taillon will get his second start for Altoona today. He threw five shutout innings in his opener on Tuesday night, allowing four hits, no walks and he struck out six. Before being promoted to AA, he made 23 starts for Bradenton, posting a 6-8 3.82 record. In 125 innings there, he allowed 109 hits, ten homers, 37 walks and he struck out 98. Jameson had a 1.08 GO/AO ratio and a .230 BAA.
High-A: Bradenton (59-71 overall 30-30 2nd half) @ Jupiter (68-61 overall 32-27 2nd half) 1:05pm
Probable starter: Casey Sadler (4-5 3.62)
Yesterday's Result:  Bradenton 4 Jupiter 1
Casey Sadler will get his 16th start of the season tonight. He has also made 15 relief appearances, all prior to the start of July. As a starter, Casey is 4-3 3.80, with 83 innings pitched, allowing 74 hits, four homers and 22 walks. He also struck out 53 batters in that role, with a 1.75 GO/AO ratio and a .242 BAA. In his last start, Sadler gave up one run on three hits in five innings. He has a 2.81 ERA in 52 road innings.
Low-A: West Virginia (57-74 overall 34-27 2nd half) vs Hickory (70-61 overall 34-28 2nd half) 2:05pm
Probable starter: Robby Rowland (8-4 3.48)
Yesterday's Result:    West Virginia 4 Hickory 3
Robby Rowland will make his 18th start of the year today. He has pitched a total of 95.2 innings, allowing 95 hits, nine homers, 22 walks and he has 54 strikeouts, with a 1.74 GO/AO ratio. In his last start he gave up four runs in six innings, throwing four scoreless innings to end the outing. Robby struck out eight batters, double the amount of his previous season high set numerous times. At home this year, Rowland is 5-2 3.21 in eight starts. He has not allowed more than four earned runs in any start this year.
Short Season A: State College (31-34) vs Jamestown (28-36) 6:05pm
Probable Starter: Jason Creasy (0-4 4.99)
Yesterday's Result:   State College 5 Jamestown 0
Jason Creasy will start for the 13th time the year. He has pitched a total of 48.2 innings, giving up 59 hits, three homers, 17 walks and he has 28 strikeouts, with an 0.88 GO/AO ratio and a .299 BAA. In his last start, he gave up two runs on five hits and two walks in 4.1 innings. It was his fifth straight start in which he failed to get through five innings of work. Jason has a 3.55 home ERA in six starts and a 6.56 road ERA.
Rookie: GCL Pirates (36-24) vs GCL Cardinals (34-24) 12:00pm
Yesterday's Result: Yankees 5 Pirates 2
DSL: Pirates1 (44-26) vs Mets (44-26) 10:30am 8/27
Yesterday's Result:   Pirates were off
DSL: Pirates2 (34-34) Season is complete
Original Story:
http://feedproxy.google.com/~r/Pirate...
THE BACKYARD
BEST OF MAXIM
RELATED ARTICLES
Image Credit: Pittsburgh Pirates When Jeff Karstens takes the mound, Michael McKenry is usually the guy behind the plate. It's been that way for the past two seasons more often than not, but the two work well and have fun together. "It's a lot of fun because there's a lot of trickery involved, different aspects of the game that you can fiddle with and play with," McKenry...
Two-out hits hurt the Pirates on both sides of the ball on Wednesday afternoon at PNC Park. The Brewers did their damage from two-out knocks off Erik Bedard, while Pittsburgh wasn't able to capitalize on two-out hitting. Six of the seven runs the pitching staff surrendered game with two-outs, while the Bucs stranded eight of their 12 batters after attempting to rally back with...
Wandy Rodriguez didn't impress over his first four starts with Pittsburgh after being traded from Houston. The left-hander posted a 5.58 ERA over 24.2 innings, before taking the mound at PNC Park on Friday. Not having started since the 15th, Rodriguez did pitch two innings of relief in the Bucs 19-inning marathon game in St. Louis. Rodriguez looked much sharper and tossed a quality...
Through August 1st of the 1910 Pittsburgh Pirates season, the defending World Series champs had gone 50-36, putting them in third place. The Giants had a half game lead on the Pirates, but they trailed the Cubs by a full seven games, with just over two months left in the season. Pittsburgh left on a road trip that would take them from Philadelphia, to Boston, to Brooklyn, then to...
Back in 2008 and 2009, Neil Huntington and crew dismantled the core group of Pirates players in a series of trades. Trading those players was the right move. There was some outrage from the fan base. But as Huntington noted, he wasn't breaking up the 1927 Yankees. The hope was that the return would be decent. Has it been decent? Or has this team been taken to the cleaners? Let's...
The Pirates were pretty busy for a Friday afternoon in August today; they sent Daniel McCutchen back down to Triple-A and brought Jordy Mercer back from paternity leave (this brings the roster back to 13 position players and 12 pitchers, which makes sense given that the Pirates were both off yesterday and will be off again next Thursday), they sent Yamaico Navarro down to Triple...
Indianapolis Indians  8,  Columbus Clippers  6 (Box)   Kyle McPherson pitched 7 scoreless innings. Yes, there are two of them, and both made big contributions to the Indianapolis Indians' win at Victory Field tonight.  Kyle McPherson pitched 7 shut-out innings for the Indians, allowing the Columbus Clippers only 2 hits.  Then DH Dallas McPherson hit two home runs, including...
The Pittsburgh Pirates were right on the NL Central leaders' tail earlier this month and held a comfortable lead for the league's second wild-card spot. Now their postseason grip is gone - and they're on the verge of being closer to the fourth-place Milwaukee Brewers than first. Another loss Saturday night would match the Pirates' longest skid of 2012 at five, while...
You may have noticed that Rod Barajas has a 3-game hitting streak.  It may not be a huge deal, but for someone who's batting .202 this season, it's quite encouraging. It started with Monday's game, during which Rod was 0 for 3, struck out once, and was hit by a pitch.  So how did that [...]
Coming off a much-needed victory, the Pittsburgh Pirates likely need to string together some wins if they want to reach the postseason for the first time since 1992. The Pirates look to record their first winning home series in more than a month with a second straight victory over the Milwaukee Brewers on Sunday. Jeff Karstens threw seven strong innings before leaving with a groin...
The Pirates have claimed Hisanori Takahashi off waivers from the LA Angels. The lefty reliever will report to Pittsburgh in a day or so, at which point the Bucs will make a roster move to clear a spot for him. Takahashi is a 37 year old from Japan in his third big league season. He's 0-3 with a 4.93 ERA this season, but was better in his first two (3.61 in 2010 with the Mets and...
Jeff Karstens pitched seven-plus innings before leaving with an injury and the Pittsburgh Pirates snapped a four-game losing streak with a 4-0 win over the Milwaukee Brewers on Saturday night. Karstens (5-3) gave up seven hits, did not walk a batter and struck out four for his first win in nine career starts against Milwaukee. Karstens also had an RBI single and scored during Pittsburgh...
Pirates News

Delivered to your inbox

You'll also receive Yardbarker's daily Top 10, featuring the best sports stories from around the web. Customize your newsletter to get articles on your favorite sports and teams. And the best part? It's free!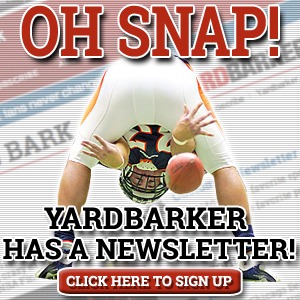 Latest Rumors
The Backyard

Today's Best Stuff

For Bloggers

Join the Yardbarker Network for more promotion, traffic, and money.

Company Info

Help

What is Yardbarker?

Yardbarker is the largest network of sports blogs and pro athlete blogs on the web. This site is the hub of the Yardbarker Network, where our editors and algorithms curate the best sports content from our network and beyond.