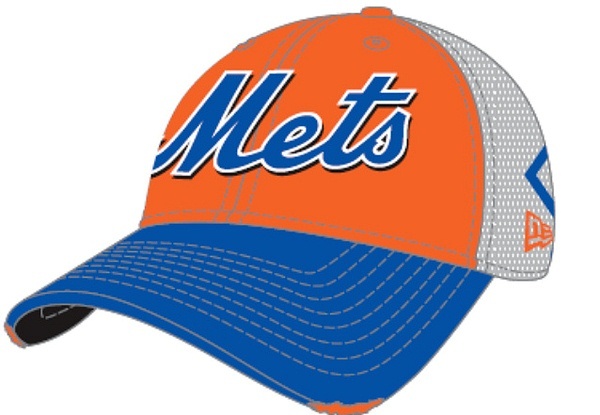 As if MLB teams needed any more caps, another one is being rolled out for the 2013 season: the interview cap. As you can see with the above Mets design (which is the only one released thusfar), the interview cap is absolutely hideous, and players will be expected to wear the caps during interviews and charity-type events, but thankfully, it won't be mandatory for players to wear the cap. Let's see here. We have batting practice caps, we have home game caps, we have road game caps, we have day game caps, we have St Patricks Day caps, we have Fourth of July caps, and now, we have interview caps. Oh, and we also have Cooperstown throwback caps, fashion caps, and playoff caps (which are really nothing aside from the same generic hat with PLAYOFFS and your team's logo stamped onto it).  Just when I thought the jersey craze was getting out of control (with teams like the Braves leading the way with the possibility of wearing six different jerseys in a week, including during batting practice), the obsession with caps has leapt back out in front. What's wrong with one cap for every team and two jerseys? Just stop, MLB. Was there really a need to create yet another new cap design for a situation that doesn't require a new design? You've gotta love capitalism and the chase of the almighty dollar. [Uni Watch] [follow]
MORE FROM YARDBARKER:
Is Madison Bumgarner a bully?
MORE FROM YARDBARKER
MLB News

Delivered to your inbox

You'll also receive Yardbarker's daily Top 10, featuring the best sports stories from around the web. Customize your newsletter to get articles on your favorite sports and teams. And the best part? It's free!