Perfection meant for a King I still get goose bumps hearing "He's 3 outs away from immortality!" Did you guys honestly think I was going to do anything but the perfect game this week? In case you blatantly refuse to watch the television, read a news paper, or log onto your favorite website here at nwsportsbeat.com, you already know all about the perfect game by Felix Hernandez last Wednesday.
But I'm here to relive it for you, and forever immortalize it into the cache of the interwebs for eternity. 
The Mariners have had one of the craziest up and down seasons this year than I can recall them having in the last 35 years. Three no-hitters have been tossed at Safeco Field this season. Two of those three have been perfect games. And two of the three no-hitters were thrown by Mariners pitchers, including the last perfect game by Felix on Wednesday. It's not the Twins, or the Royals that we are leaving off the basepaths either, it was the Dodgers, who were the best team in baseball at the time, and the Rays, who are always in contention in the AL East. And with the final pitch, the phenomenon #Felixing came to be known. (photo Yahoo! Sports) Not to mention the above .500 ball we have been playing since the break, and you have a team that may just be ready to compete next year. Since the M's decided not to trade either Felix Hernandez or Jason Vargas, we will automatically have the same great one-two punch in the rotation. Now only if we can get our bats to come alive with a little more regularity, we will be just fine. The video From batter number one, to batter number 27, this video shows how each Tampa Bay Ray came up to the plate, and was sent back to the dugout. As with the last great performance by Felix, the two hit shutout at Yankee Stadium, he needed some great defense to get through the game unscathed. With 12 of the 27 batters going down via the strikeout, well timed defense had to be key, which is sometimes very hard in the afternoon sun. This game would've been the call of his career if the late great Dave Niehaus was still with us, but another man by the name of Dave did a pretty good job too. My oh My! will for ever be a part of Mariners lore, but new phrases like "It's getting to the nitty gritty time" may creep their way into our history as well.
Watching this again still gets me all emotional. There's something about Mariner baseball that makes me cry like a little girl.
I hope you enjoy this as much as I did. Like Felix said, "This is for you!"
CLICK HERE CHECK OUT THE SEATTLE MARINERS CLUBHOUSE AT NWSB! © Clinton Bell for North West Sports Beat, 2012. | Permalink | No comment | Follow NWSB on Twitter or join US on Facebook for real-time updates OR... | Share This on Twitter | Share NWSportsBeat.com on Facebook Post tags: Felix Hernandez, M's, Mariners, Mariners blog, Mariners HD Video, Mariners highlight, Mariners TV, Mariners video, My Oh My, Play of the week, Safeco Field, Seattle Mariners, Seattle Mariners Blog, Seattle Mariners highlights, Seattle Mariners News, Tampa Bay Rays, Top Play of the week
Original Story:
http://www.nwsportsbeat.com/mariners/...
MORE FROM YARDBARKER
MLB News

Delivered to your inbox

You'll also receive Yardbarker's daily Top 10, featuring the best sports stories from around the web. Customize your newsletter to get articles on your favorite sports and teams. And the best part? It's free!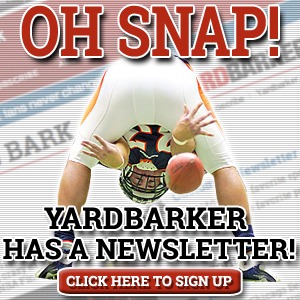 Latest Rumors
Best of Yardbarker

Today's Best Stuff

For Bloggers

Join the Yardbarker Network for more promotion, traffic, and money.

Company Info

Help

What is Yardbarker?

Yardbarker is the largest network of sports blogs and pro athlete blogs on the web. This site is the hub of the Yardbarker Network, where our editors and algorithms curate the best sports content from our network and beyond.