J.P. Crawford played some baseball in the majors last year. There's not a lot of #analysis to do with 87 plate appearances, but the real story is that Crawford finally made it to Philadelphia and showed he could handle himself at the highest level. In that limited playing time last September, Crawford displayed the three core aspects of his game that carried him from Lakewood High...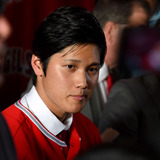 The 2017 MLB season was memorable for a number of reasons. At or near the top of the list was the impact that Aaron Judge and Cody Bellinger had. The two rookies took the baseball world by storm. With spring training now right around the corner, it's only fair to wonder. Who might do that in the 2018 MLB season?Looking at the pool, there are some strong candidates. The Chicago Cubs...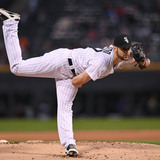 Expanded rosters change Major League Baseball in a big way in the month of September. The ability to carry up to 40 players on the big-league team gives clubs the opportunity to do much more than when they are limited to 25 players. They can load their bullpen with every conceivable matchup; pile up potential pinch hitters; and for clubs out of contention — and even a few teams still...
With September call-up season upon us, the Phillies have summoned top prospect J.P. Crawford from the minor leagues. He made his debut last night, starting at third base and notching his first career hit. Prior to his call up, Crawford hit .243/.351/.405 in Triple-A this year, including a powerful .284/.385/.517 since July 8th. Crawford is an extremely talented player who can provide...
There have always been high expectations placed on J.P. Crawford's shoulders ever since he was selected in the first round of the MLB draft in 2013, the first shortstop taken off of the board. That pressure is of course magnified when the preceding shortstop is Jimmy Rollins, a key piece of the Phillies World Series core. Still, Crawford handled the expectations and pressure excellently...
I'll be in California for the next few days at the Area Codes and some Cal League stuff, but below are some thoughts on three Phillies prospects I've seen recently, including Jake Thompson, who debuts today. Jake Thompson, RHP, Philadelphia Phillies I saw Thompson a few weeks ago and he struggled with command. I don't think strike-throwing is a long-term issue here — at least not...
Philadelphia Phillies top prospect J.P. Crawford may not be far from moving up to Triple-A, according to his manager.
Philadelphia Phillies' prospect J.P. Crawford discusses which player he is being mentored the most by in his first big-league camp.
CLEARWATER, Fla. (AP) J.P. Crawford turned 21 last month, meaning he was 13 when Philadelphia won the World Series in 2008. The sight of Crawford taking batting practice at spring training, hitting balls over the wall with his smooth left-handed swing, is an indication of just how much has changed in the last few years for the Phillies. Now firmly invested in a youth movement,...
JP Crawford, image- Jay Floyd Surprise! Surprise! Surprise! Highly touted shortstop J.P. Crawford ranks here as the Phillies' top prospect on our annual Prospect Nation countdown. Regarded widely as the Phils' star of the future, Crawford also sits among many outlets' top minor leaguers across the entire sport. After he was selected by the Phillies 16th overall out of Lakewood High...
MORE STORIES >>
Phillies News

Delivered to your inbox

You'll also receive Yardbarker's daily Top 10, featuring the best sports stories from around the web. Customize your newsletter to get articles on your favorite sports and teams. And the best part? It's free!