National League's top up and comers for 2017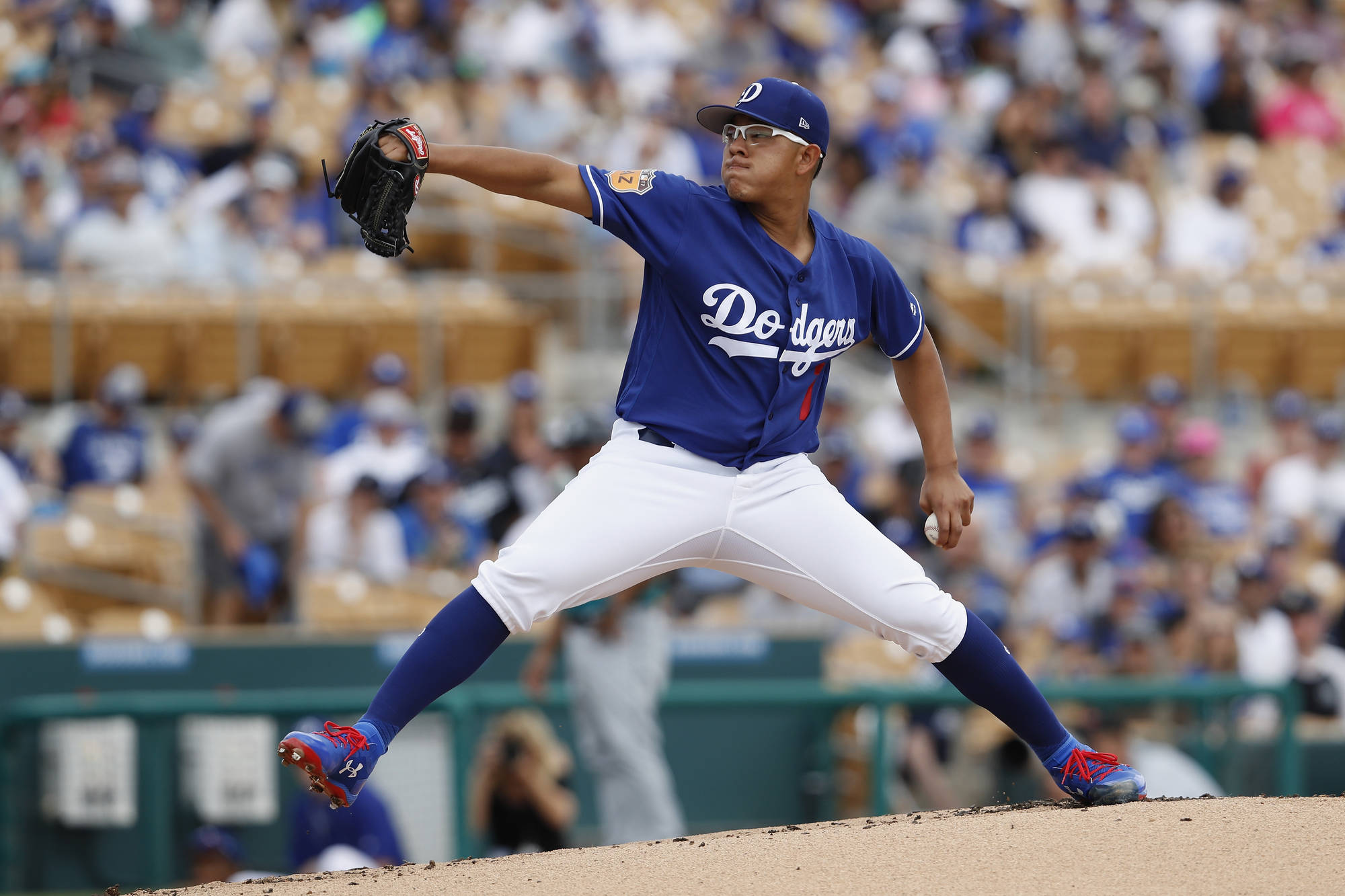 Julio Urias of the Los Angeles Dodgers could have a breakout season in 2017. 
Tim Warner/Getty Images
While the established stars such as Mike Trout, Bryce Harper and Clayton Kershaw need no introduction, and the big name prospects are having their name made by the plethora of 'top 100' lists that make minor league hype the machine that it is, there is a middle ground of young players spread around the game that provide the true building blocks of the game. Each team has them and the appropriate hopes that they will live up to the expectations they bring.

In no particular order, here is a look at a prime candidate for a leap forward season this year across the National League. Ranging from rookies to even a few award winners from last summer, this a gathering of current supporting casts that are primed to make a jump to 'best actor' nods on not only their specific club, but the league as a whole.

Let's have a look at the top up and comers across the NL this season.

Atlanta Braves, Ender Inciarte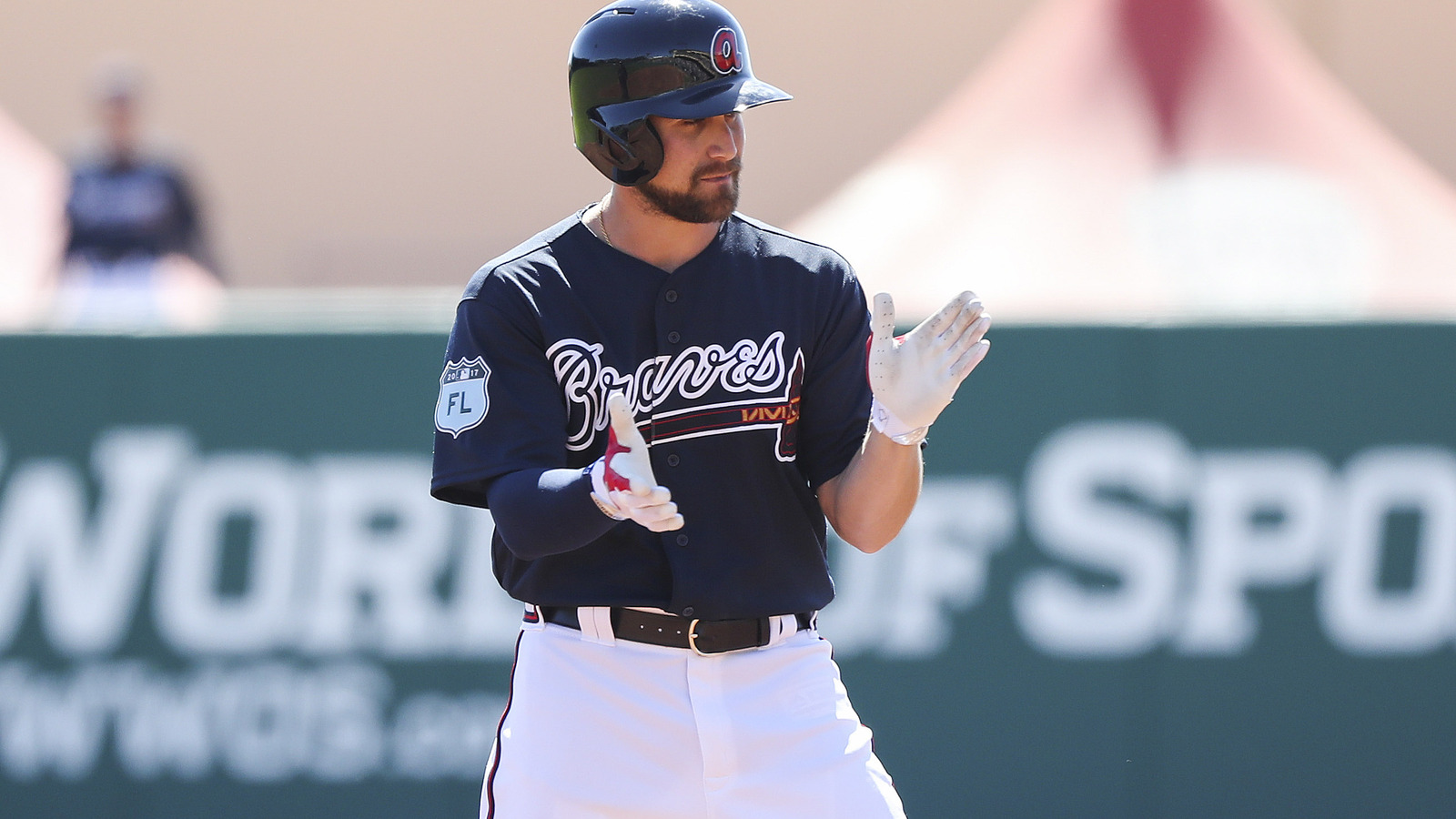 Center fielder Ender Inciarte had an immediate impact in Atlanta after coming over from the Diamondbacks. 
Logan Bowles-USA TODAY Sports
The Venezuelan-born Inciarte is the lesser reported part of the coup that the Braves landed back from Diamondbacks as a part of the Dansby Swanson-Shelby Miller deal, but he is the added portion that could make guarantee its place as the steal of the decade trade that it is shaping up to be. Having already won a Gold Glove in his first year in the Atlanta outfield, Inciarte brings a fantastic balance of on-base regularity (.351% in 2016), as well as speed and a powerful arm (14 outfield assists). He stands to be a sneaky All-Star candidate in 2017.

Milwaukee Brewers, Orlando Arcia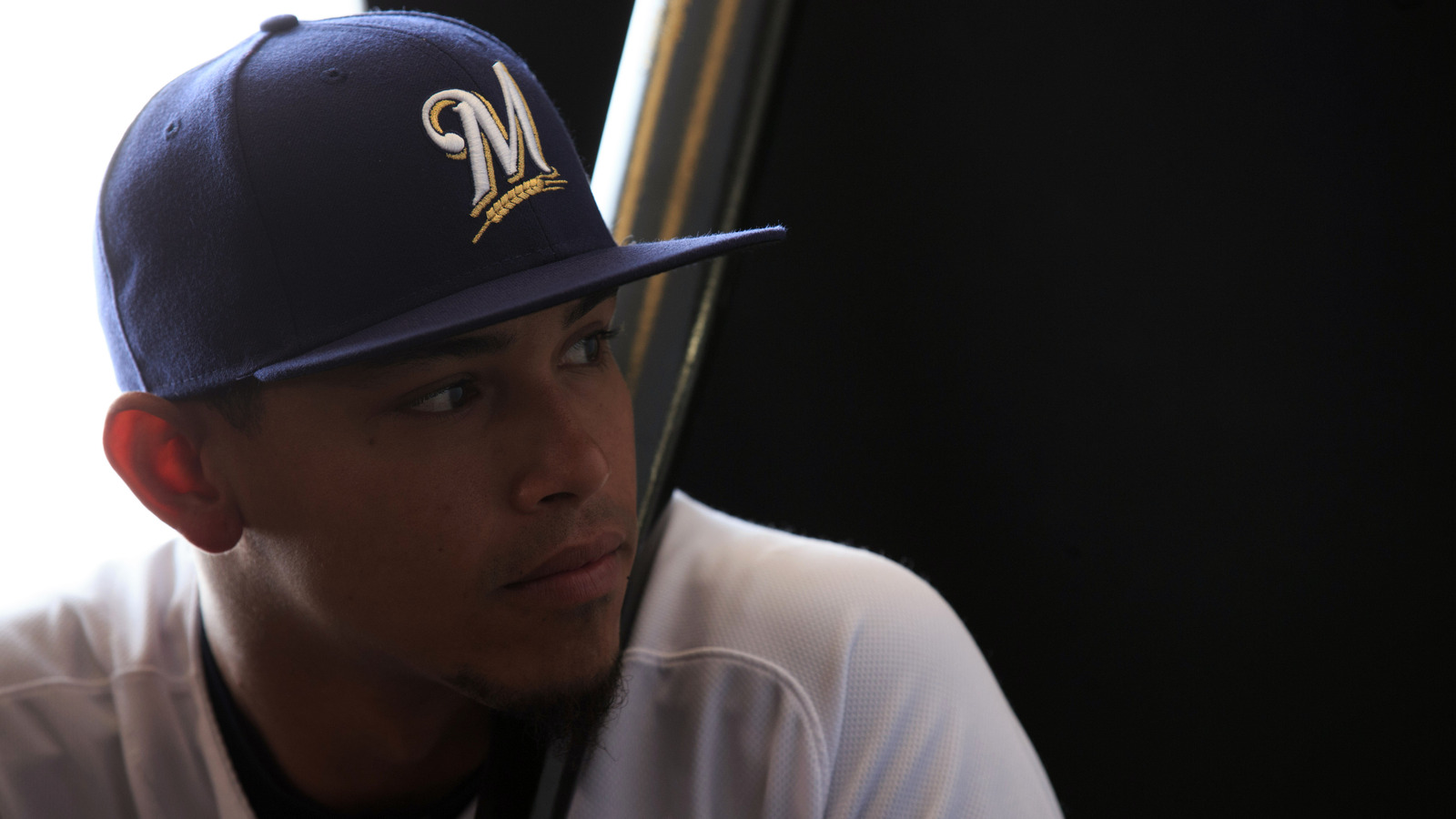 Orlando Arcia is part of the Brewers' rebuilding plan. 
Allan Henry-USA TODAY Sports
The purge of the Brew Crew's former roster was initiated to make room for talents like Arcia to get their time to shine, and 2017 is the year the rebuild will get started. Arcia, the team's top prospect over the past few years, will be at the forefront of  leading that charge. His presence will move Jonathan Villar to second base, as the glove-speed combo of the 22-year-old is too tantalizing to leave in the minors any longer.

St. Louis Cardinals, Stephen Piscotty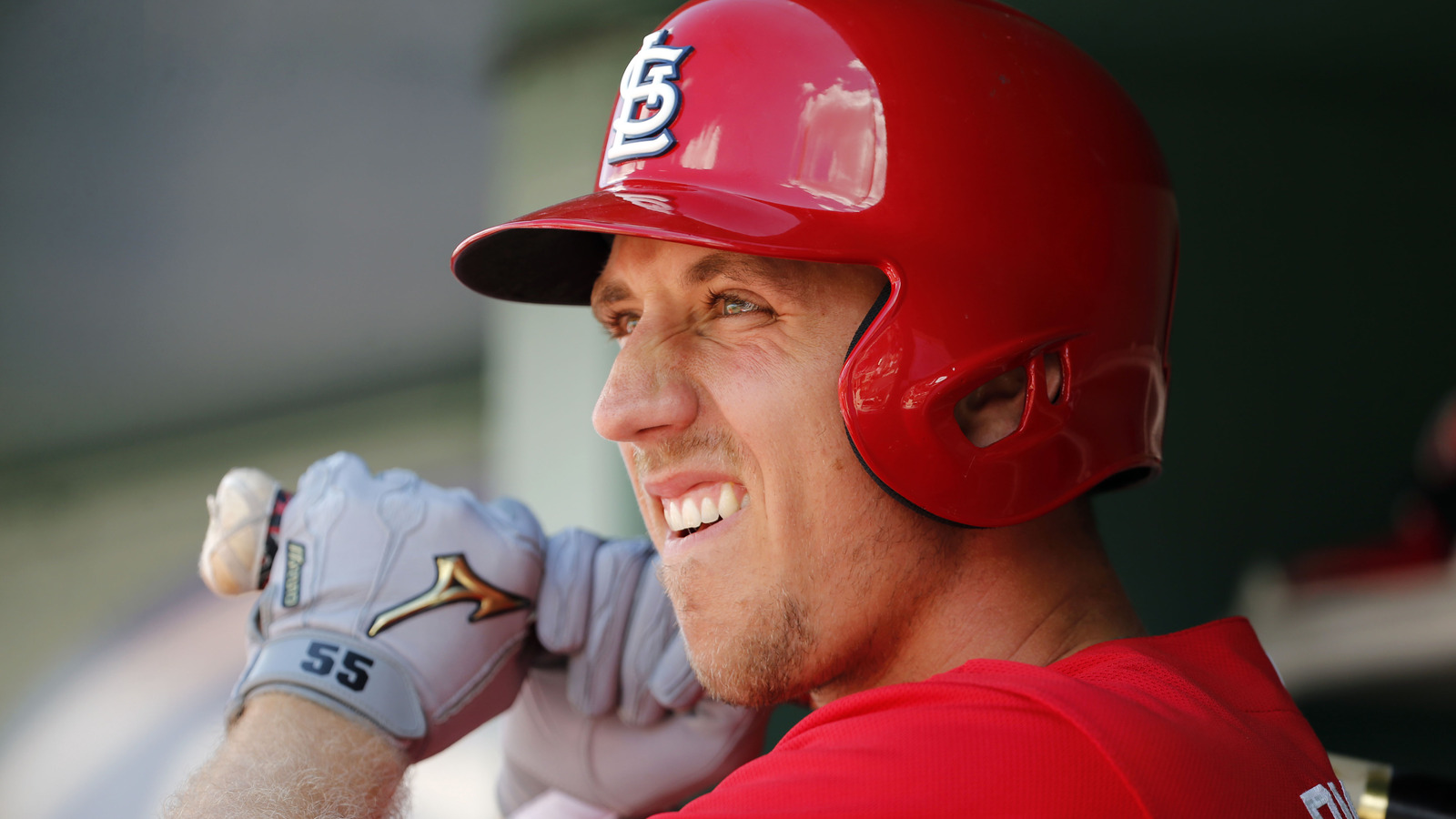 Stephen Piscotty should shine in cleanup for the Cards. 
Kim Klement-USA TODAY Sports
Wielding a much more mature bat than his years in the game would suggest, the Stanford grad is set to move into some prime real estate within the St. Louis lineup this year. Piscotty is set to potential hit behind a trio of 2016 All-Stars (Dexter Fowler, Aledmys Diaz and Matt Carpenter) in the cleanup spot this year. He drove in 85 runs last year between the second and fourth slot in the lineup, and should push towards 100 this year.

Chicago Cubs, Kyle Hendricks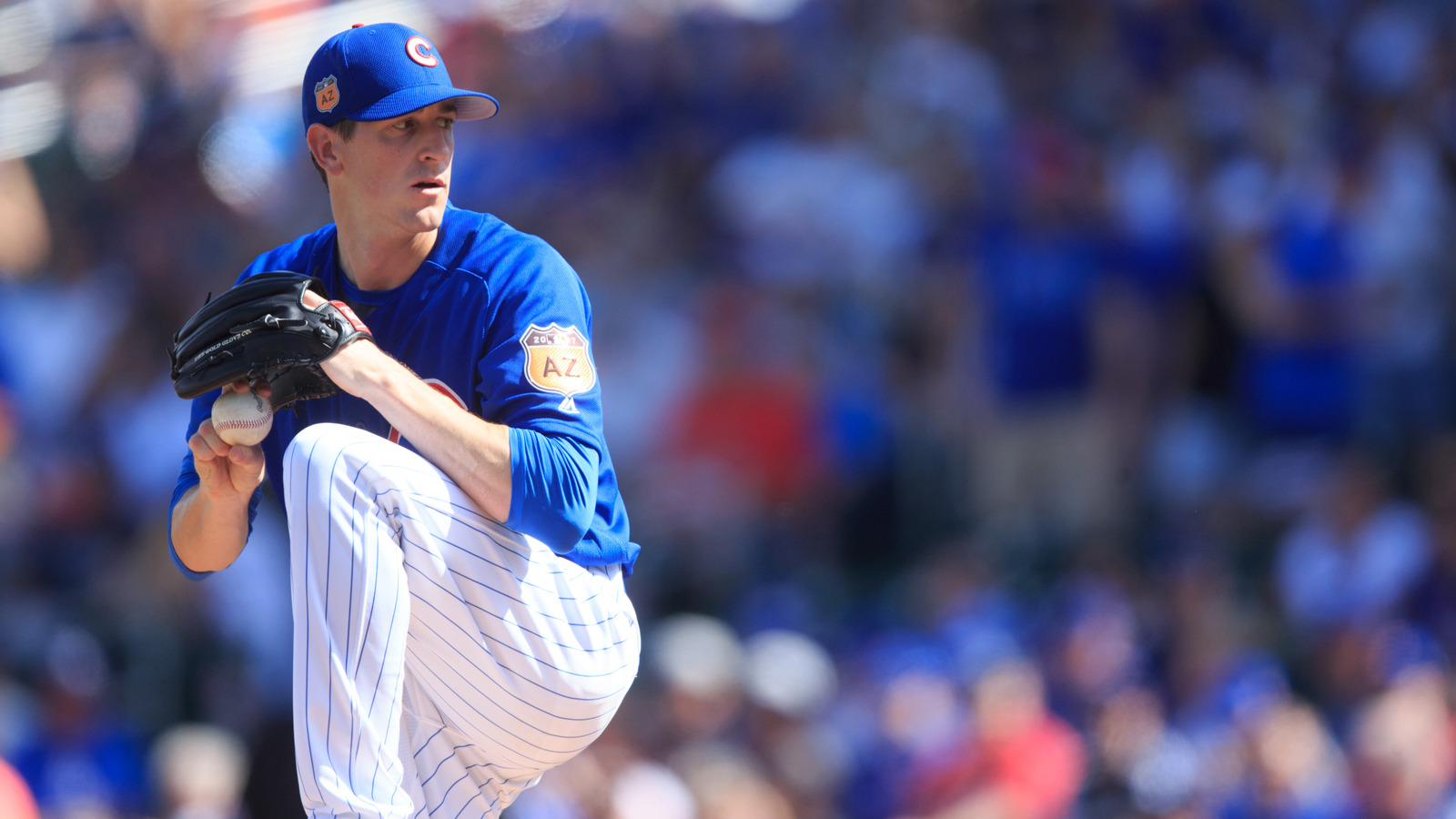 Chicago Cubs pitcher Kyle Hendricks on the mound during a spring training game against the Los Angeles Dodgers at Sloan Park. 
Allan Henry-USA TODAY Sports
The Cubs lineup gets the lion's share of the credit in the club's rise to the top of the game, but the emergence of Hendricks last year was an invaluable addition to the completing the picture. Hendricks led the NL in ERA last year at 2.13, after a posting a 1.68 second half ERA and a 1.32 mark within the confines of Wrigley Field. If he can carry those strides over into this season, he stands to ascend to among the best pitchers in the game, as Jake Arrieta did for the Cubbies the year prior with his breakout/follow-up effort.

Arizona Diamondbacks, Robbie Ray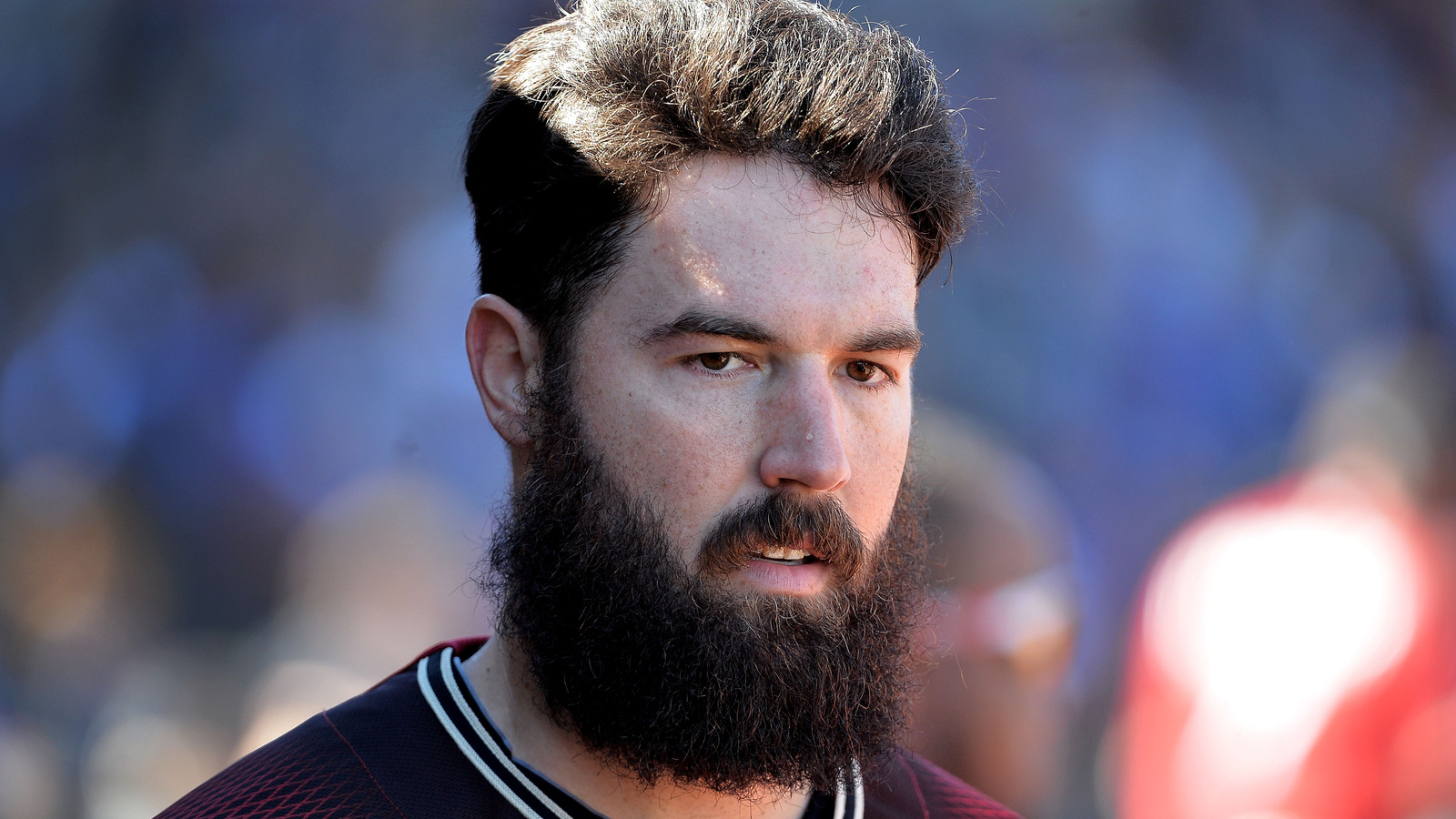 Robbie Ray of the Arizona Diamondbacks reacts in the dugout in the spring training game against the Kansas City Royals at Surprise Stadium on March 6, 2017 in Surprise, Arizona.
Jennifer Stewart/Getty Images
Yes, the southpaw lost 15 games last year, but it was more of a product of his surroundings than a lack of talent on his part. Ray had the fifth-best strikeout rate among qualified starters last year, which led to 218 strikeouts, the fourth most in the NL. He has a standout arsenal, which features a nasty slider/sinker combo, which is matched by impressive velocity on his fastball as well. Ray is a textbook candidate of a guy that's "putting it all together," and he is on the verge of doing so this year.

Los Angeles Dodgers, Julio Urias
Los Angeles Dodgers pitcher Julio Urias pitches during the fifth inning against the Washington Nationals during Game Five of the 2016 NLDS playoff baseball game at Nationals Park on Oct. 13, 2016.
Brad Mills-USA TODAY Sports
There are a number of candidates on the Dodger roster that could be prone to have big breakout efforts, Urias' could be the most pronounced. After some bumps in the road early in his rookie tenure, Urias' overwhelming talents manifested themselves late in 2017. He posting a 1.95 ERA across August and September, before finishing with a 5-3 record and 84 strikeouts in 77 innings.

San Francisco Giants, Matt Moore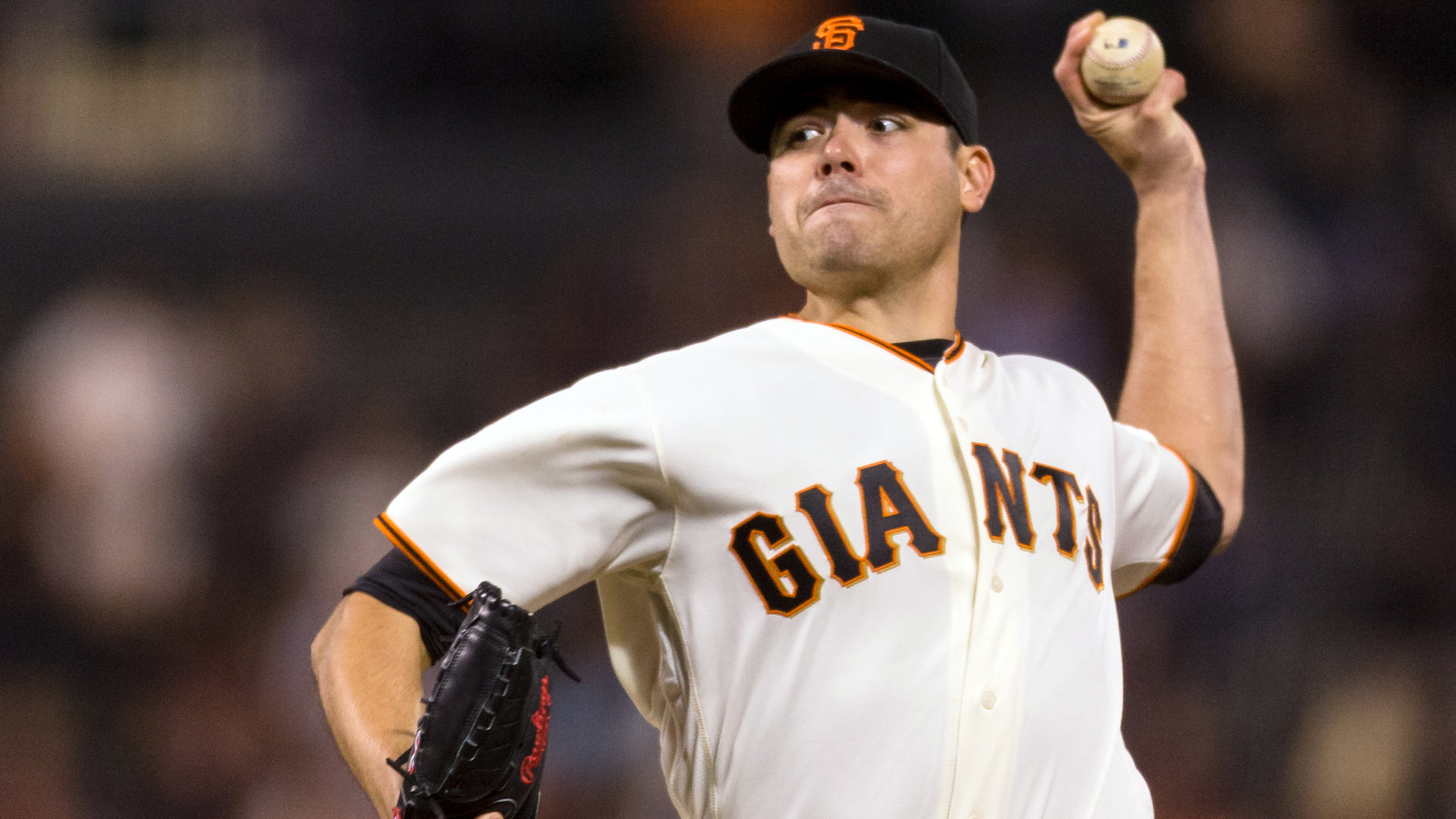 San Francisco Giants starting pitcher Matt Moore has been exactly what the club hoped for when they picked him up at the trade deadline last season. 
John Hefti-USA TODAY Sports
Maybe it is a bit of a stretch to consider the 27-year-old Moore to be a "rising" star at this point, but he did deliver on the promise the Giants hoped he would when they acquired him from Tampa at last year's trade deadline. Moore averaged 9.1 strikeouts per nine innings as a Giant, and if he can continue at his post-trade level, he will be a big part in rounding in providing the team with one of the game's top rotations.

Miami Marlins, Christian Yelich
Miami Marlins left fielder Christian Yelich at bat against the New York Mets during a spring training game at Roger Dean Stadium on Feb. 28, 2017.
Steve Mitchell-USA TODAY Sports
With a Gold Glove and a Silver Slugger in his trophy case already, Yelich has more than established himself as one of the best outfielders in the game. But as the strides he took forward at the plate in 2016 show, he has potentially even more room to grow. He moved out of his casing as being a primarily on-base driven, top of the lineup type, and added a solid dash of power to his game as well, clearing 21 home runs and a .859 OPS in his fourth year. An All-Star debut is the next likely step forward.

New York Mets, Steven Matz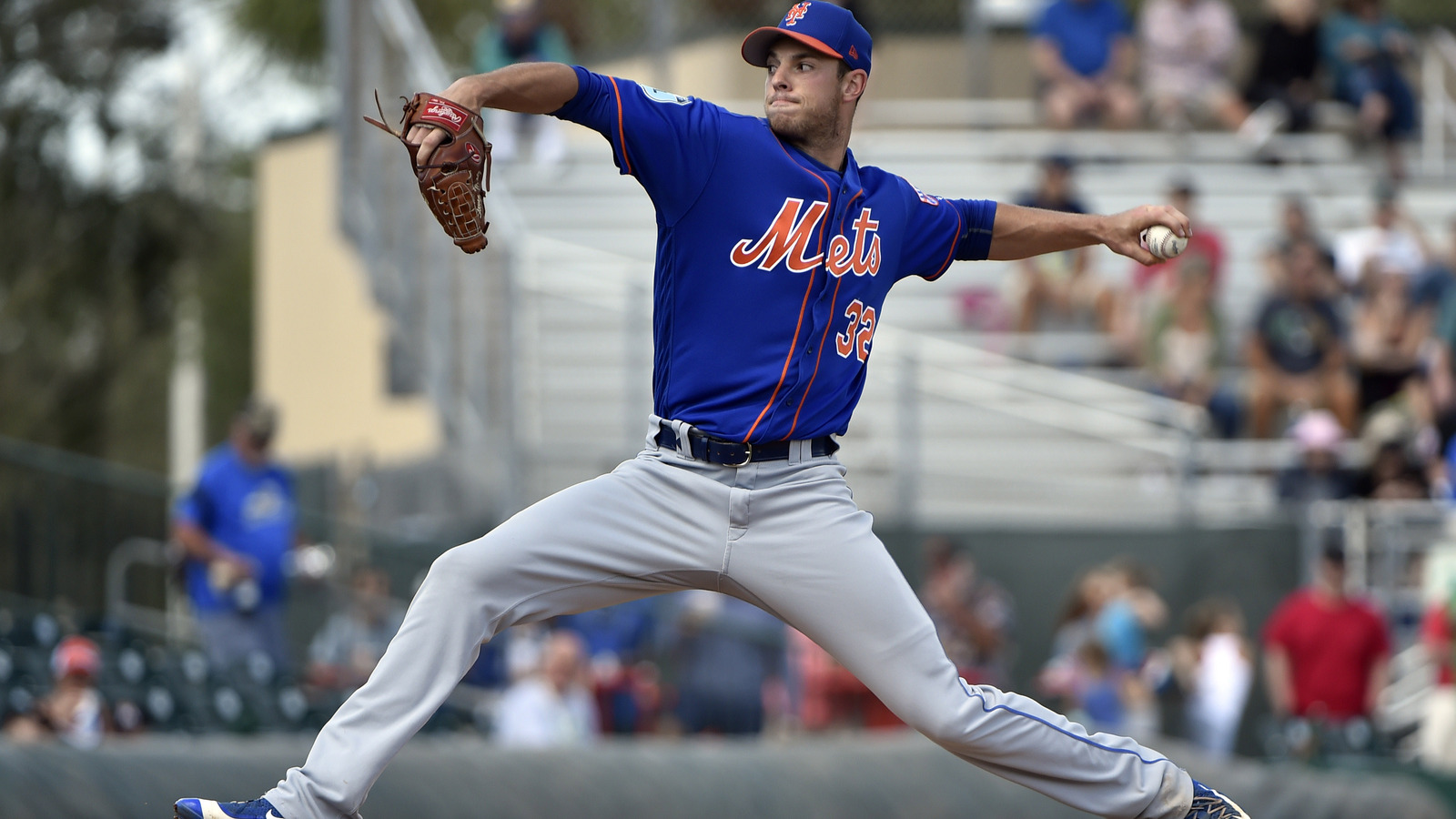 New York Mets starting pitcher Steven Matz throws ages the Miami Marlins during a spring training game. 
Steve Mitchell-USA TODAY Sports
The less hallowed part of the Mets star-laden pitching staff, Matz was on track to factor into the NL Rookie of the Year picture a year ago before bone spurs in his pitching elbow sidetracked his season. Returning off of surgery which hopefully solved the issue, the talented southpaw could be a big part of the returning the Mets (who can't possibly have the same rash of injuries ravage a roster that still made the NL Wild Card game) to the postseason in full.

Washington Nationals, Trea Turner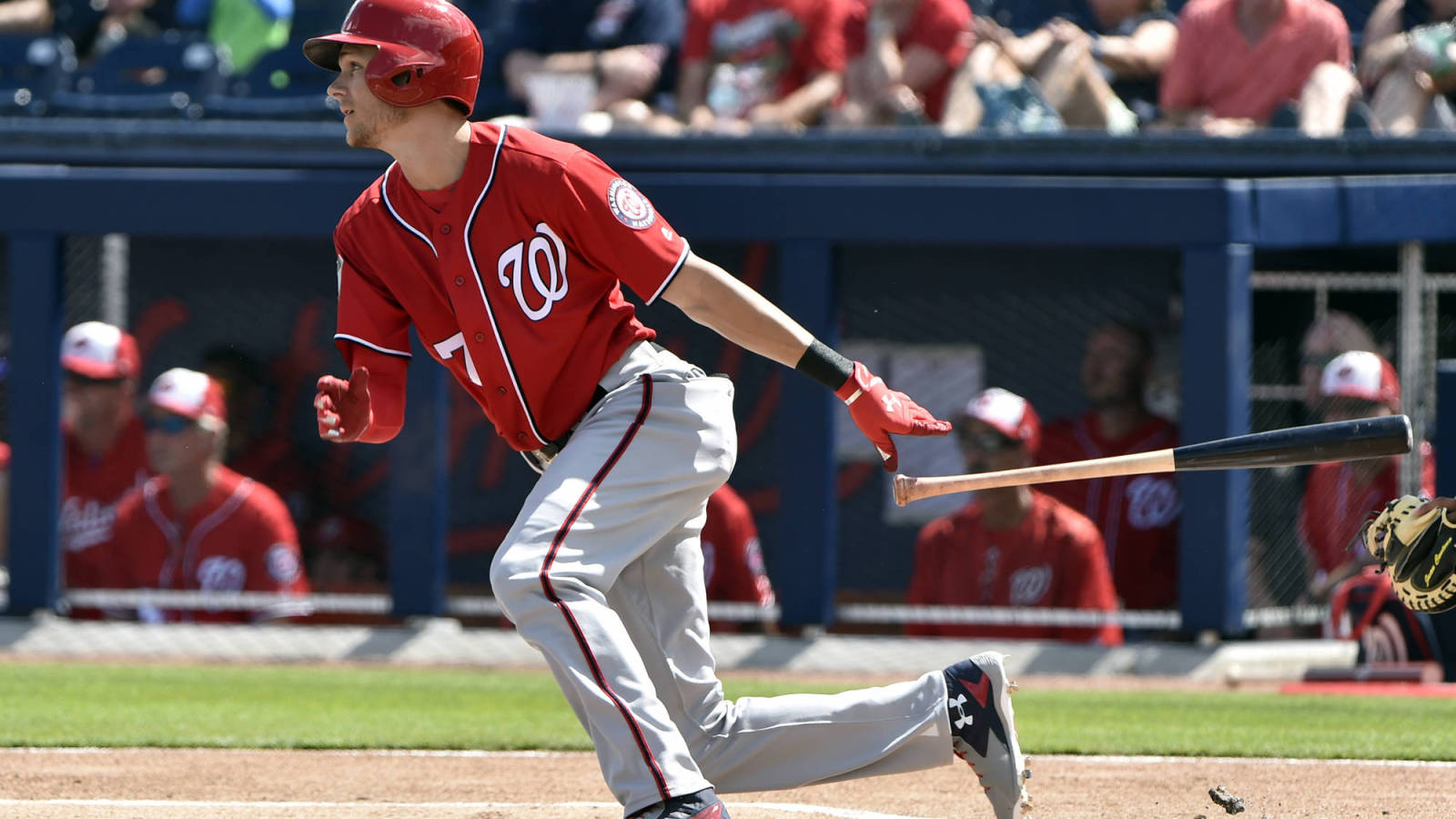 Washington Nationals shortstop Trea Turner connects for a double during a spring training game against the Houston Astros on March 2, 2017.
Steve Mitchell-USA TODAY Sports
Perhaps more than any other player in this list, Turner looks to be the part of a guy who's star could take off the highest this year. He was simply unstoppable at the plate last year, turning in a .370 on-base %, while connecting for 14 home runs and swiping 33 bases in less than half a season. After debuting in center field, he will return to his natural position of shortstop, a move that could raise his value even higher. Placed ahead of Adam Eaton, Bryce Harper and Daniel Murphy in the Nats' lineup, Turner could lead the National League in runs scored this year.

San Diego Padres, Manuel Margot
San Diego Padres center fielder Manuel Margot slides to score in the fourth inning against the Los Angeles Dodgers at Petco Park on Sept. 28, 2016.
Jake Roth-USA TODAY Sports
The heart of the deal that landed Craig Kimbrel in the Boston bullpen, Margot immediately became the star of the Padres' system last season. The multi-skilled center fielder stole 30 bases for the fourth time in his five professional seasons, since making his debut at age 17. Now he stands on the brink of inheriting the center field job in San Diego, where he could instantly join Wil Myers as the heart of the rebuilding Padres effort.

Philadelphia Phillies, Maikel Franco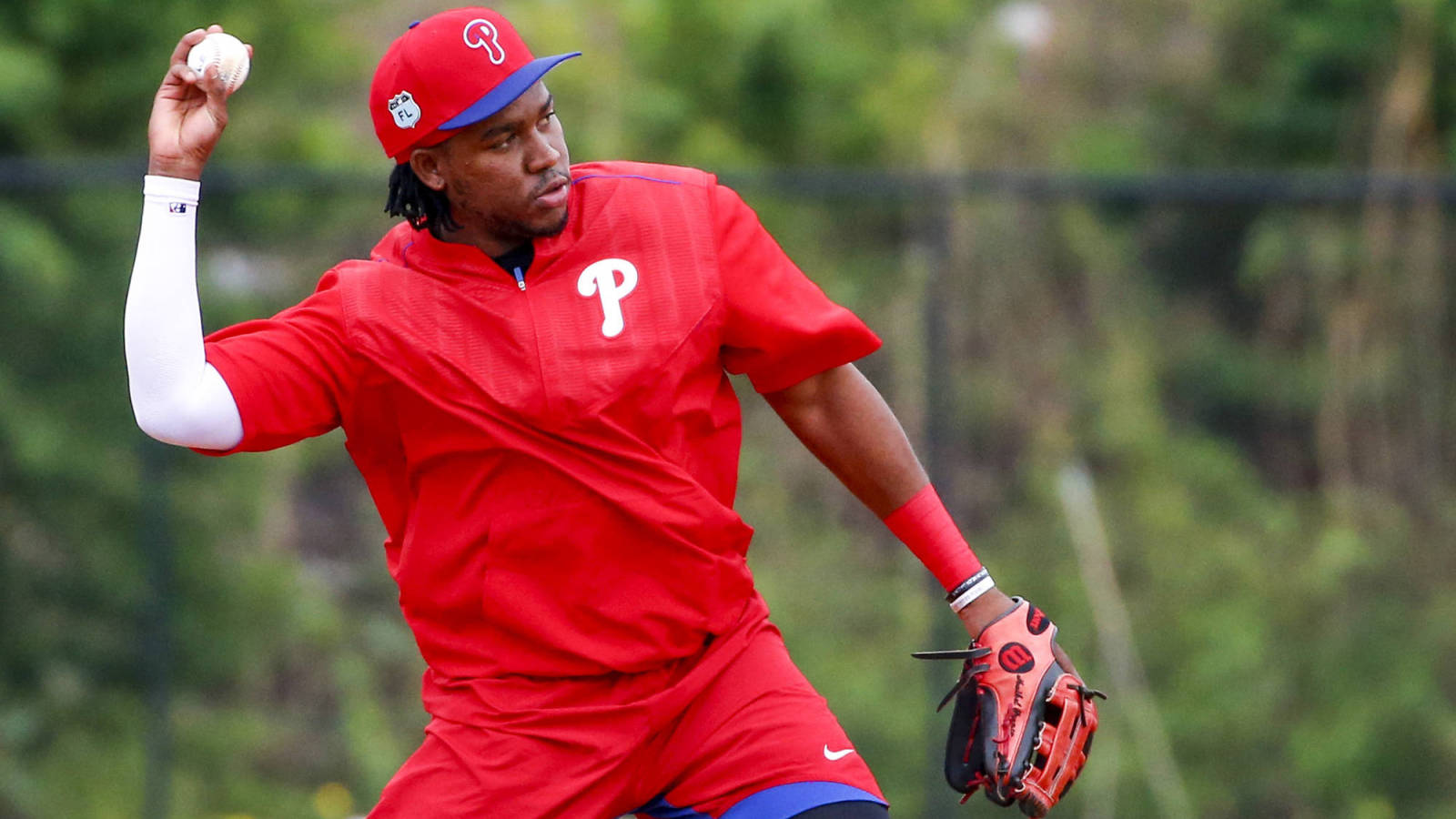 Philadelphia Phillies third baseman Maikel Franco throws the ball to second base during spring training at Spectrum Field on Feb. 22, 2017.
Butch Dill-USA TODAY Sports
After launching seven Spring Training homers last year, Franco entered the year with major buzz. A year later, while he did not join the Nolan Arenado-class of third basemen right away, he did continue his rise up the ranks of young talents in the game. Franco connected for 25 home runs, while driving in 88. While there are some rough edges to smooth off in his swing, Franco still has plenty of room before he reaches his roof as a heart of the order bat.

Pittsburgh Pirates, Gregory Polanco
Gregory Polanco hits an RBI single against the Chicago Cubs during the ninth inning at PNC Park on Sept. 27, 2016.
Charles LeClaire-USA TODAY Sports
If the Pirates are to bounce back from the stumbles they experienced a year ago, having a more consistent Polanco will be a non-negotiable element of their revival. He showed tremendous potential early in 2016, but a sluggish post All-Star break performance at the plate hurt a team that was already without a handful of key performers on hand. All the same, the 25-year-old left fielder posted career-highs across nearly the entire board in his third year and could be ready to take the final step towards being a lead-level run producer this year.

Cincinnati Reds, Billy Hamilton
Cincinnati Reds center fielder Billy Hamilton takes a ball that was passed around by the team for autographs to be given to a woman who was hit by a foul ball in during the bottom of the second inning against the San Francisco Giants at Goodyear Ballpark during spring training.
Sam Greene/Cincinnati Enquirer via USA TODAY Sports
There may not be a more uniquely capable player in the game than Hamilton, whose raw speed makes him both the most dangerous catalyst in the game. But beyond his instant ability to reach scoring position and limitless range with his glove in center, Hamilton still has some strides to go to prove himself at the plate. He picked his on-base percentage up to a personal-high of .321, while stealing 50 bases for the third straight year. Make no mistakes, Hamilton is special talent as is, but there is still room to grow, and he's headed in the right direction.
Colorado Rockies, David Dahl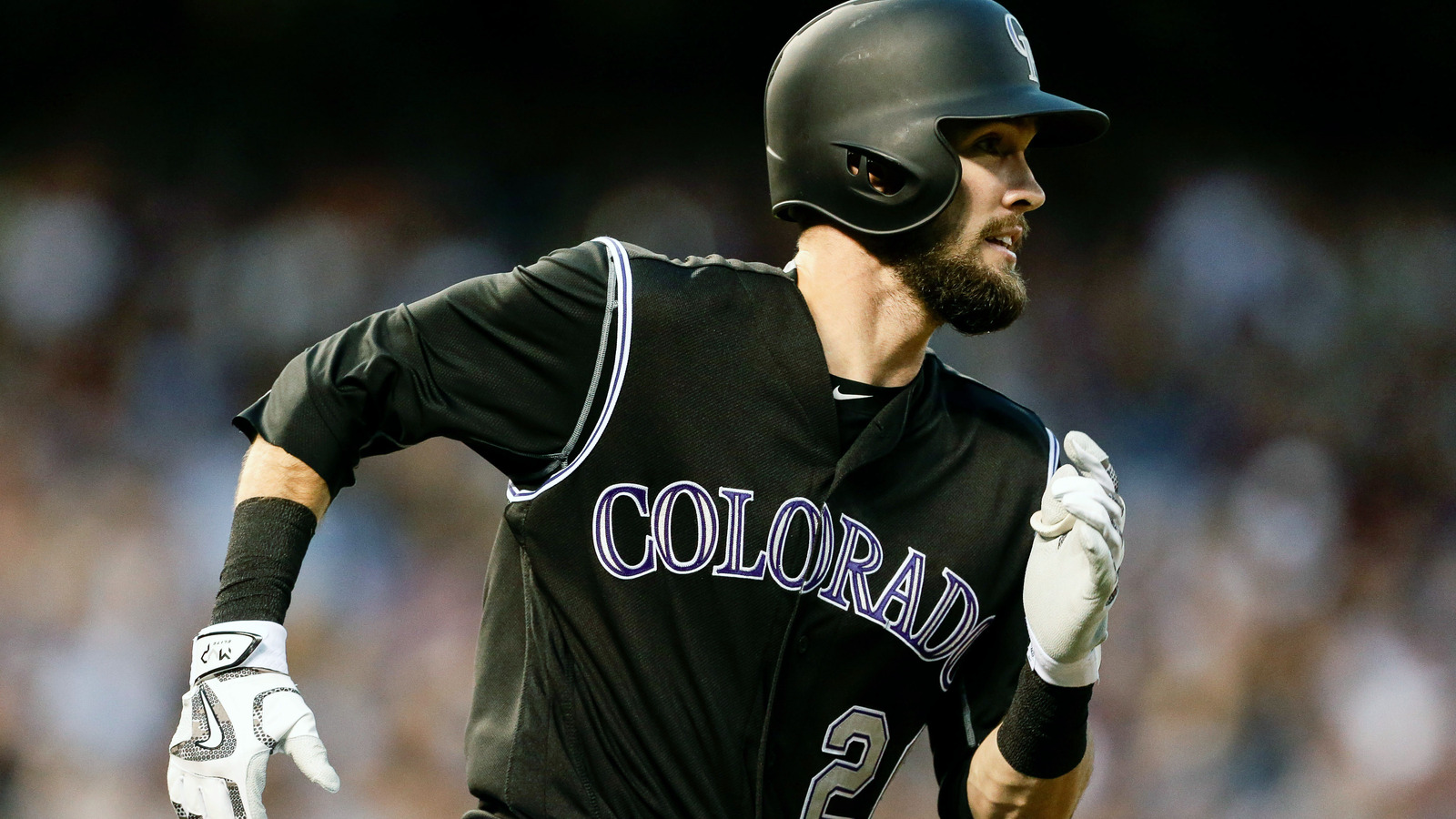 David Dahl runs to first on an RBI single in the sixth inning against the Miami Marlins at Coors Field on Aug. 6, 2016.
Isaiah J. Downing-USA TODAY Sports
His spring has gotten off to a rough start, as a stress reaction in his rib cage could put the rest of his spring at risk. But as he proved in his debut last season, Dahl is capable of making a variety of impacts atop the Rockies' lineup. He worked a .315/.359/.500 split line, while working up a 17-game hitting streak upon making his debut, he tied the MLB record for career-opening games with a hit.
PLAYERS:
Ender Inciarte
,
Orlando Arcia
,
Stephen Piscotty
,
Aledmys Diaz
,
Kyle Hendricks
,
Robbie Ray
,
Julio Urias
,
Christian Yelich
,
Steven Matz
,
Trea Turner
,
Daniel Murphy
,
Manuel Margot
,
Maikel Franco
,
Gregory Polanco
,
Billy Hamilton
,
David Dahl
TEAMS:
Atlanta Braves
,
St. Louis Cardinals
,
Chicago Cubs
,
Arizona Diamondbacks
,
Los Angeles Dodgers
,
Miami Marlins
,
New York Mets
,
Washington Nationals
,
San Diego Padres
,
Philadelphia Phillies
,
Pittsburgh Pirates
,
Cincinnati Reds
,
Colorado Rockies
,
Los Angeles Angels
,
Milwaukee Brewers
,
San Francisco Giants
MORE FROM YARDBARKER:
QUIZ: Name every NL Cy Young winner since 1991
How many of the last 26 NL Cy Young Award winners in MLB can you name?
MORE FROM YARDBARKER
MLB News

Delivered to your inbox

You'll also receive Yardbarker's daily Top 10, featuring the best sports stories from around the web. Customize your newsletter to get articles on your favorite sports and teams. And the best part? It's free!