Found March 02, 2012 on isportsweb.com:
The Mets are coming off of a 77-85 record and 4th place finish in the NL East during manager Terry Collins' first season with the team. After just an 11-16 start to the season, New York was actually three games over .500 as late as July 8th.
David Wright (middle) looks to bounce back from the worst season of his MLB career.
The Mets actually had a decent enough year at the dish, scoring the 6th most runs in the NL, and having the 2nd highest batting average behind only the World Series Champion St. Louis Cardinals.
Unfortunately though, the main reason for their success at the plate was the play of shortstop Jose Reyes who won the batting title with a .337 average in 2011. Reyes left the Mets this offseason, choosing to sign with the division rival Miami Marlins for a lucrative 6-years and $106 million. Taking over for Reyes as the Mets new full-time shortstop will be 22-year-old Ruben Tejada, who has played in 174 games the last two seasons.
The main problem with the Mets last season was their pitching staff. The Mets finished the season 13th in the NL in team ERA at 4.19. The only teams behind them in that regard were the Cubs, Rockies, and Astros.
GM Sandy Alderson actually did bring in a few guys in the offseason to help out the bullpen, but the starting rotation is still a huge question mark especially with the continued health concerns of former ace Johan Santana.
After trading K-Rod to Milwaukee before the deadline last season, look for Frank Francisco to get the early nod as the team's closer in 2012. Francisco had 17 saves with a 3.55 ERA last season for Toronto.
If the Mets have any chance of avoiding the cellar in 2012, they'll need someone to step up into the leadoff spot in the lineup to fill in for the production lost when Jose Reyes took his talents to South Beach. They will also need their pitching staff to be much improved in 2012, and that starts with Johan Santana being able to stay healthy.
Overall this team looks in worse shape in 2012 than they were a year ago when they finished 8-games under .500.
3 Up
Best Case Scenario for 2011
It would be a minor miracle for the Mets to avoid last place in the NL East this season. They finished 4th a year ago, five games ahead of a Marlins club that looks seriously improved as they gear up for the 2012 season. The Braves and Phillies seem to be the class of the division, but the Marlins should make a surge upward this year, and the Nationals are coming off of finishing just one game below .500 last season. Best case for New York would be avoiding last place in the NL East. For that to happen they need big-contract guys like Jason Bay and Johan Santana to stay healthy and have good seasons. They will also need the face of the franchise, David Wright, to bounce back from his worst year of his 8-season major league career. The NL East looks to be a pretty competitive division in 2012, with the Mets as the only team that aren't likely to seriously push for the top of the division. Avoiding the cellar would be a pretty big accomplishment for the Mets.
Most Valuable Mets
David Wright had a rough 2011, but there is no denying his immense ability, and the fact that he is without question the face of the Mets franchise. His .254 average, .427 slugging percentage, and .771 OPS last season were all career worsts. Wright is still a young guy (he turned 29 in December) and smart money is on him bouncing back and having a really productive season in 2012. A stress fracture in his back forced him to miss some games this past year, and he only played in 102 games all year. If Wright can stay healthy, look for him to return to being the same player that made five consecutive All Star games.
Johan Santana is supposedly on the path to playing this season after missing all of 2011 with a shoulder injury. Santana signed a 137.5 million dollar deal with the Mets in 2008, and hasn't pitched as well as he did in Minnesota. The two-time AL Cy-Young award winner has pitched well when he has been healthy for the Mets, with a 2.85 ERA in three seasons in New York. Santana will hopefully be able to provide 20-25 starts this season, and if he can do so and avoid injuries, he will drastically improve the Mets rotation.
Potential Breakout Players
After trading Carlos Beltran, 26-year-old Lucas Duda did an admirable job taking over in right field for the remainder of the season. For the season he hit .292 with 10 homers and 50 RBI, but he really turned it over the final two months of the season. He hit .314 with 10 homeruns and 31 runs batted in over the final two months of the regular season. If Duda can string together a full season for the Mets like he played August and September last season, he could become a major cog in New York's lineup.
In his first full season as a starter, Dillon Gee started off fantastically. He was 10-3 with a 3.69 ERA through July. Unfortunately, he fell off over the last two months of the regular season. He posted a 6.49 ERA in August and a 5.33 ERA in September. Gee is not an ace, but if he can build off of his first five months a year ago, he could become a solid middle of the rotation starter for the Mets moving forward.
3 Down
Worst Case Scenario for 2012
Manager Terry Collins did a decent enough job in his first season with the Mets in 2011, but it's hard to imagine a scenario where the Mets don't regress from their 77-win campaign after losing Reyes. With the Phillies and Braves looking like serious contenders and the Nationals and Marlins on the upswing, the Mets seem destined for last place in the NL East. The worst case scenario for New York would obviously be finishing last, and that seems like the most likely scenario. If the Mets aren't able to keep their top players healthy, and guys like David Wright and Jason Bay aren't able to bounce back to their former selves, the Mets don't even have a fighting chance. If they are able to stay healthy though, they should at least remain competitive. Still though, it is hard to envision a scenario that doesn't have the Mets as dwelling in the cellar in 2012.
A healthy Johan Santana should drastically improve the Mets starting rotation in 2012.
Biggest Areas of Concern
Johan Santana's shoulder has Mets fans holding their breath, and if he's unable to stay healthy in 2012, the Mets pitching staff won't be any better than they were a year ago. It'll also be interesting to see how Ruben Tejada does taking over at short for the departed Jose Reyes. There is absolutely no way he can match Reyes' production from a year ago, but the hope is that he can at least be a serviceable player. Tejada is still very young at just 22-years-old, and was rushed through the Mets farm system. Tejada was thought to have the potential to be a superstar prospect, but he hasn't quite lived up to that yet. After hitting just .213 in 2010, Tejada did make a significant leap at the dish, hitting .284 in 2011. 2012 will be the real test for the young Tejada as he gets his first opportunity to be a full-time starter in the major leagues.
Players Who Must Rebound
David Wright had been able to stay relatively healthy for the Mets throughout his career until a stress fracture in his back last May. From 2005-10, Wright played in at least 144 games each year. Last season, he was held to just 102 with his least amount of at-bats since his rookie season. Wright suffered through the worst season of his career a year ago, and the Mets need their star to bounce back in 2012. Even after last season's struggles, Wright is still a career .300 hitter with an .888 career OPS. At just 29-years-old, there is no reason to believe Wright can't bounce back from a tough 2011.
Mike Pelfrey had a strong season on the hill in 2010 for the Mets with a 15-9 mark and a 3.66 ERA and 107 ERA+. He regressed in 2011 with a 7-13 record, 4.74 ERA, and career worst 78 ERA+. If Pelfrey can pitch like he did in 2010 along with Johan Santana staying healthy, Dillon Gee building on his tremendous start to last season, and R.A. Dickey can continue pitching like he has the past two seasons in New York, the Mets rotation could actually take a substantial leap forward in 2012. All of that happening is unlikely, but it will take all of that for the Mets to finish better than last in the NL East.
Original Story:
http://isportsweb.com/2012/03/02/new-...
THE BACKYARD
BEST OF MAXIM
RELATED ARTICLES
Mets Fever will be partnering with Seat Crew this season to bring readers of the site chances to win tickets to Mets games. Throughout the season we will be hosting contests in which the winners will be awarded tickets to selected games through Seat Crew. The purpose of the promotion is to introduce Mets fans to Seat Crew a new community based ticket exchange site in which there...
The spectre of Generation K hangs over everything. We live in a society that wants to name everything. But so far there has been no defining nickname for the quartet of young pitching prospects – Jeurys Familia, Matt Harvey, Jenrry Mejia and Zack Wheeler – that the Mets are counting on to lead their resurgence in the second half of the decade. It is as if everyone is afraid...
       Kirk NieuwenhuisPhoto by Michael BaronAfter today's intra-squad game Terry Collins compared prospect Kirk Nieuwenhuis to Jim Edmonds.  Collins was Edmonds manager from 1997-1999, two of which years Edmonds was a gold glove recipient.  He was disappointing in 1999 only playing in 50 games due to injury, but prior to that he hit .300 with a .500 slugging for Collins...
By all accounts Mets management plans on having prized prospect Matt Harvey start 2012 where he ended 2011; in the starting rotation for Double-A Binghamton.  Harvey, on the other hand, has other aspirations.  According to Kevin Kernan of the New York Post, the soon-to-be 23-year-old righty has his sights set on a big league call up, but not when the rosters expand in September...
The good news out of Mets camp was the 72 or 73 pitch bullpen session by Johan Santana,  where the hurler reported no pain in his surgically repaired shoulder,  and even though he wasn't asked about it, his formerly surgically repaired elbow, either. Santana was able to replicate a two-inning stint by throwing some pitches, sitting down for 4 minutes and 46 seconds, then getting...
Yesterday manager Terry Collins put together lineups for an intrasquad game that featured some of the promising young prospects in the Mets farm system. It was interesting and exciting to see all of the young players in camp playing against one another as they look to showcase their talent before being sent back to minors camp. Some of the notable players that played in the game...
Third baseman David Wright spotted teammate Johan Santana on Field 7 at the New York Mets' spring training complex, as the left-hander was readying to face batters for the first time since the fall.
That is probably one of the last things would ever had expected when it comes to the best hitting catcher in baseball history. The former New York Mets catcher has inspired such songs as "Stepping Into the Batter's Box, He Hears His Father's Voice", "Batting Practice" and "Postgame Interview." Piazza was never directly spoken to by those who wrote the song cycle,...
After emerging as an elite hitter in Pittsburgh and Boston, Jason Bay has struggled in New York. But the once-feared slugger could be on the verge of bouncing back, writes Joe Lemire.
A fun little Twitter hash tag broke out on Twitter this afternoon, poking fun at the New York Mets. The concept was simple, four-word slogans for the New York Mets in 2012. The results, as you can imagine, were somewhat relentless and held nothing back on the financial state of the Mets organization and the overall empty feeling felt by Mets fans in recent seasons. It has been a...
Former New York Mets outfielder Lenny Dykstra is seeking to withdraw his no-contest plea in Los Angeles on charges of auto theft and providing a false financial statement.
LOS ANGELES (AP) - Former New York Mets outfielder Lenny Dykstra is seeking to withdraw his no-contest plea in Los Angeles on charges of auto theft and providing a false financial statement.Los Angeles County district attorney's spokeswoman Jane Robison says the office was notified Wednesday that the ex-baseball star has ...
Mets News

Delivered to your inbox

You'll also receive Yardbarker's daily Top 10, featuring the best sports stories from around the web. Customize your newsletter to get articles on your favorite sports and teams. And the best part? It's free!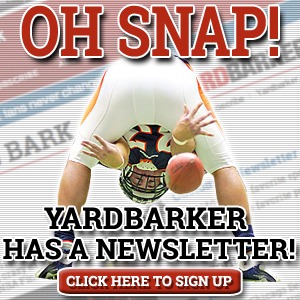 Latest Rumors
Best of Yardbarker

Today's Best Stuff

For Bloggers

Join the Yardbarker Network for more promotion, traffic, and money.

Company Info

Help

What is Yardbarker?

Yardbarker is the largest network of sports blogs and pro athlete blogs on the web. This site is the hub of the Yardbarker Network, where our editors and algorithms curate the best sports content from our network and beyond.