Found July 27, 2012 on The Daily Stache:
PLAYERS:
Jon Niese
,
Josh Collmenter
,
Ruben Tejada
,
Jordany Valdespin
,
David Wright
,
Ike Davis
,
Daniel Murphy
,
Jason Bay
,
Josh Thole
,
Andres Torres
,
Willie Bloomquist
,
Aaron Hill
,
Jason Kubel
,
Paul Goldschmidt
,
Justin Upton
,
Chris Young
,
Stephen Drew
,
Henry Blanco
,
Josh Edgin
TEAMS:
Arizona Diamondbacks
,
New York Mets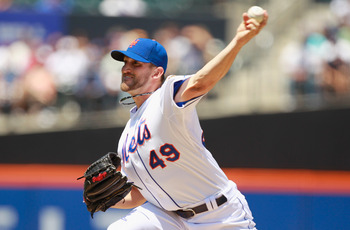 For the Mets its back to all the basic values it will take to win ball games. With a 4-1 record against Arizona on the year, they may have the formula down to take care of them. They keep drawing similar teams. The Diamondbacks are another team at the tail end of the Wild Card race in the NL, hoping for the best.
The Mets have already nabbed one game at Chase Field, so its time for more at a ballpark that always seems to be rather kind to the Mets.
The Arizona Diamondbacks are certainly an underachieving team on offense in the eyes of many. As far as their pitching goes, it is tough to expect success out of a group of young guys that have cycled in and out of the rotation all season long.
At long last, the Mets are avoiding a series sweep in the early stages and have the energy in their favor for a change. Two pitches go tonight, Jon Niese and Josh Collmenter, that have been highly overlooked in general due to three or four blow-ups on the year. Things were low-scoring last night, and it doesn't look like much may change unless one of these two teams wakes up on the wrong side of the bed
Lineups
New York Mets
1) Ruben Tejada SS
2) Jordany Valdespin RF
3) David Wright 3B
4) Ike Davis 1B
5) Daniel Murphy 2B
6) Jason Bay LF
7) Josh Thole C
8 ) Andres Torres CF
9) Jon Niese LHP
Arizona Diamondbacks
1) Willie Bloomquist 3B
2) Aaron Hill 2B
3) Jason Kubel LF
4) Paul Goldschmidt 1B
5) Justin Upton RF 6) Chris Young CF
7) Stephen Drew SS
8 ) Henry Blanco C
9) Josh Collmenter RHP
Matchup
NYM: Jon Niese (7-4, 3.59 ERA) When you look at Niese on the whole, you have to be pleased with what he has produced this year. It is just a couple implosions that have created some inflation in his seasonal ERA. In seven of his last nine starts, he's pitched well enough for a quality start. Its the bullpen that has harassed him during his recent starts. His last win came against the Phillies on July 3 where he held them at bay allowing just one run over the course of eight innings. He hasn't faced Arizona in 2012 and doesn't have a particularly good track record against them over the last several years.
ARI: Josh Collmenter (2-2, 3.82 ERA) Making just his ninth start of the year, Collmenter has come a long way since his early season struggles. Having never started against the Mets in his career, it is unclear in which way the momentum will sway tonight. What is clear is that he's been nearly untouchable outside of April this year, and especially since his resurgence in the Arizona rotation. He hasn't allowed more than two runs in any of his last four starts. His control is spot on, and he'll need that against a team of Mets that are more hungry than ever for some rebound wins.
Stache Keys to the Game
Like Josh Edgin last night, its time for someone else out of the bullpen to shine tonight. The pen owes it to Niese.
Daniel Murphy is in an odd spot. He can bolster his trade stock with a big a night. He can also keep his Mets loyalty intact tonight with a stellar performance as well.
Rebuild what is lost. The Mets have spent far too much time tumbling since the break, but remember how streaky of a team this was in the first half. They could easily be due for about seven more games right now.
Slated for a 9:40 PM ET start, catch the game live on SNY and WFAN 660.
Original Story:
http://dailystache.net/archives/2817?...
THE BACKYARD
BEST OF MAXIM
AROUND THE WEB
RELATED ARTICLES
The big news today in Metsland is that Sandy Alderson turned down a trade offer from the Padres where the club would have sent Daniel Murphy west in return for Luke Gregerson. On July 1st this might have been an interesting trade proposal. On July 26th, if Sandy had pulled the trigger it would have been the classic case of locking the barn door after all of the horses escaped...
I don't think I need to remind anyone here about the tumultuous state that the Mets currently find themselves in. Clearly, I don't have to tell you they have dropped 12 out of their last 13 games. Obviously, Mets' fans are at the end of their rope and almost all have thrown in the towel and bemoaning how a great story fizzled with such a devastating crash and burn. Oh, but...
The Mets look to bounce back after yet another loss, losers of all but two since coming out of the all star break just over two weeks ago. The Mets send Chris Young to the mound for a potential matchup against Arizona outfielder Chris Young (no relation), as the Diamondbacks counter with former Yankee Ian Kennedy. Today's game can be seen on PIX 11 this afternoon in the New York...
Where's the hype? Domingo Tapia, SP: Like always, some of you minor league savvy readers may be familiar with Domingo Tapia. Tapia is a guy most people pegged as the Mets sleeper prospect of the year. Keith Law ranked Tapia 7th on his Mets top prospects list and had this to say: "Right-hander Domingo Tapia is 6-foot-5 and hits triple digits as a starter with some sink on the...
Matt Harvey makes his MLB debut tonight in Arizona against the Diamondbacks. Game time is slated for 9:40 PM. It may take the software a minute to load when you first click on the page. Please be patient. Enter your comments in the text box above where it says "Powered by Quick Chat" and the various emoticons. Right above that text box is a small rectangle where you type in...
Hope in a Heater  (Photo: AP) Anybody miss Miguel Batista last night? Ahhhh, isn't it nice to smile again about something, Mets fans? What's that? Sure, I'll answer. HELL. YES. Matt Harvey provided a much needed feel-good night on Thursday in Phoenix. Taking the hill for the first time as a big-leaguer, one of the Mets big-TIME pitching prospects pitched like one. The line...
We all wondered why we were subjected to Miguel Batista start after Miguel Batista start when this kid Harvey was ripening in Buffalo. Well now we know. Matt Harvey needed every last inning in Buffalo to prepare for what he did Thursday night in Arizona.Crazy like foxes, these Met front office types. Eh?Matt Harvey, in his first start ever in the major leagues, became the first pitcher...
Starling Marte wasn't the only player to have a highly successful major league debut Thursday night. While Marte made history by homering on the first pitch he saw of his big league career, it was Mets prospect Matt Harvey who may have had the best debut on Thursday. Harvey was utterly filthy in his first major league start against the Diamondbacks in Phoenix. He went 5 1/3 scoreless...
PHOENIX (AP) -- Matt Harvey dazzled in his major league debut, holding Arizona to three hits and striking out 11 over 5 1-3 innings in the New York Mets' 3-1 win over the Diamondbacks on Thursday night. Scott Hairston hit a two-run double and Andres Torres tripled and scored for the Mets, who snapped a six-game losing streak. New York won for only the second time in 13 games...
The Thursday Takeaway With Johan Santana on the disabled list and R.A. Dickey's magic beginning to wear, the Mets needed another impact pitcher to keep their plummeting playoff hopes alive. If Thursday's 3-1 win over the Diamondbacks is any indication, that problem is solved. Matt Harvey, the seventh overall pick in the 2010 draft, was tasked with snapping a six-game...
Latest Rumors
The Backyard

Today's Best Stuff

For Bloggers

Join the Yardbarker Network for more promotion, traffic, and money.

Company Info

Help

What is Yardbarker?

Yardbarker is the largest network of sports blogs and pro athlete blogs on the web. This site is the hub of the Yardbarker Network, where our editors and algorithms curate the best sports content from our network and beyond.