Found May 22, 2012 on MetsZilla:
The Mets were not expected to be much of a factor in the NL East this season. Too many question marks. How were they going to replace Jose Reyes? How was Johan Santana going to perform after missing all of last year? Were they really going to rely on Frank Francisco to close games?
But New York Mets has surprised many MLB odds makers by keeping its head above .500 almost all season, thanks in large part to the efforts of the starting rotation.
A Pretty Good Top 3
For a guy coming off a season lost to injury the Mets couldn't ask much more of Santana so far this year. His ERA sits at 3.24, he's allowed fewer hits than innings pitched and he owns a 53/16 strikeouts-to-walks ratio. Unfortunately for him, he's only got one win to his credit.
New York also can't ask for much more out of their No. 2 man in the rotation, knuckleballer RA Dickey. The right-hander flopped around for the first eight years of his ML career, but since coming to the Mets and joining their rotation he's 24-23. This year he also has given up fewer hits than IP, and owns a 40/16 K/BB ratio.
Three-man Jonathon Niese owns an ERA at 4.85, but that's a little deceptive, because it jumped from 3.40 after his last start, an eight-run shelling at the hands of the Blue Jays.
The Rest of the Story
Things get a little trickier for the Mets after the top three spots in the rotation. Dillon Gee started well this season but has been less than great his last three outings. Mike Pelfrey was supposed to be the two-man, but he went down-and-out for the season two weeks in with an elbow injury. And 41-year-old Miguel Batista, who was making some starts at the end of the rotation (with middling results), is now on the DL himself after pulling a groin.
Youngsters Jeremy Hefner and Chris Schwinden are candidates to now make starts at the five spot.
The Mets may have one trick up their sleeve; right-hander Chris Young, the injury-prone former San Diego Padre, is making some minor-league rehab starts and could begin making some starts for New York within the next couple weeks.
On the Back End
Down in the Mets bullpen Francisco has had his problems, with three losses, two blown saves and a 7.56 ERA. But it looks like New York will stick with him, at least for the time being.
Original Story:
http://www.metszilla.com/2012/05/22/n...
THE BACKYARD
BEST OF MAXIM
RELATED ARTICLES
Regression to the mean can be a cruel thing. Maybe that's why it's called "mean." The Mets seem to be running full-speed, headlong in that direction. Since busting out 4-0 against Atlanta and Washington, Terry Collins's crew has gone a definition-of-mediocre 18-20. Much as I hate to say it, perhaps the preseason prognosticators were right: weak starting pitching...
Jon Niese is going to be ok. Following perhaps the worst start of his young career last Friday in Toronto, Niese twirled a gem on Wednesday afternoon in Pittsburgh, pitching the Mets to a 3-1 win and a series victory over the Pirates. Niese hurled 7 and 2/3 innings, allowing just one run on five hits. He walked two and struck out five. At one point, he retired nine in a row in the...
Let's see, do I have everything? Lap-top, check. Digital camera, check. Voice recorder check. Sandwiches check. Cell phone, of course, looks like I'm ready to go! New Britain here I come and I will be preceded by the Double-A version of a wrecking crew from Binghamton known as the B-Mets. I sent word ahead, a little advanced warning so-to-speak, when I reached out to Matt den...
This evening, former Met Rusty Staub was joined by several Mets bloggers on a conference call. On June 2nd, the Mets 50th Anniversary Alumni Bobblehead series will feature Rusty Staub. The following day, Staub will be a judge during Banner Day! We were given a chance to ask Staub one question, so I decided to ask him about the relationship with a hitting coach during a slump, and...
Jonathon Niese had a great bounce back outing after his last start, and the Mets scattered three runs in the early innings to take todays game from the Pirates, 3-1 and the series as well Game Notes Jonathon Niese looked spectacular today, going seven and two-third innings, giving up one run on five hits, walking two and striking out five. Niese was generating groundballs galore...
Hello and welcome to another glorious day of Mets baseball. Today the Metsies are in Pittsburgh for a rubber game against the Buccos. On Monday night, New York jumped out to a 4-0 lead but didn't score again for the rest of the game while Pittsburgh stormed back to win 5-4. Last night, however, the Mets struck back with a thrilling 3-2 victory in which R.A. Dickey recorded a career...
David Wright and Ike Davis play on opposite corners of the Mets' infield. Their hitting approaches and results in the first quarter of this season also couldn't be more opposite. Wright is off to the best start of what has been a fine career. The 29-year-old third baseman has a triple-slash line of .399/.497/.601 in 173 plate appearances. Now healthy after being limited...
Ron Darling should know better.When he led off the broadcast by saying "oh well with the Pirates and Padres coming up on the schedule, you might think 'hey the Mets could go 5-2'", he started to sound too much like my late night conversations trying to be presumptuous about what's an "easy win" and what's not. I know Darling finished that thought...
PITTSBURGH -- New York Mets pitcher Jonathon Niese found the perfect antidote to get back on track -- the Pittsburgh Pirates' anemic offense. The left-hander pitched 7 2/3 strong innings, and the Mets beat the Pirates 3-1 Wednesday afternoon at PNC Park. New York took two of three games in the series and has won three of its last four overall. The Pirates lost for the sixth...
The New York Mets (23-20) defeated the Pittsburgh Pirates (20-23) tonight by a score of 3-2. The New York Mets evened the series at one a piece with tonights win.  
The New York Mets (24-20) defeated the Pittsburgh Pirates (20-24) by the score of 3-1 today in Pittsburgh.
Mets News

Delivered to your inbox

You'll also receive Yardbarker's daily Top 10, featuring the best sports stories from around the web. Customize your newsletter to get articles on your favorite sports and teams. And the best part? It's free!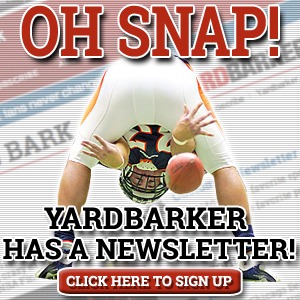 Latest Rumors
Best of Yardbarker

Today's Best Stuff

For Bloggers

Join the Yardbarker Network for more promotion, traffic, and money.

Company Info

Help

What is Yardbarker?

Yardbarker is the largest network of sports blogs and pro athlete blogs on the web. This site is the hub of the Yardbarker Network, where our editors and algorithms curate the best sports content from our network and beyond.