Found January 06, 2013 on Obstructed View OLD:
MLBTR led to me this article by Nick Cafardo, which talks a bit about the Cubs. "We're certainly farther along than we were last year at this time," said Epstein. "When we got here, we identified one core player [Starlin Castro] and now we can look around and see Anthony Rizzo, Darwin Barney, Jeff Samardzija , and others. We do have more positional prospects than pitchers, so we felt Jackson will be with us for many years to come." Epstein is hoping his top prospects — namely outfielders Jorge Soler (a Cuban defector), Brett Jackson, and Albert Almora , shortstop Javier Baez , and pitcher Arodys Vizcaino — will all be in the majors together by 2015. First baseman Rizzo is already there. The Cubs have been waiting 108 years for a championship, a feeling Epstein is familiar with from his Boston days. While he doesn't feel the Cub fans' pain the same way, he understands it. He has always wanted to build a team from the ground up, and he's getting that opportunity. "I think, initially, what I'd been through in Boston was of interest to our fan base," he said. "But I think they have bought into our plan and our vision. People are excited about good young players and we hope to keep adding to it and get to the point where we're an exciting contending team year in and year out." They may be farther along, but they still have a ways to go. When you're hoping that prospects that are in A ball and lower (Soler, Almora, Baez), along with an oft-injured pitcher, there's a whole lot that can go wrong. That said, there's no denying they're in better shape today than they were this time last year. Another good season from some of the top prospects and the Cubs will be in much better shape this time next year. Also of interest, Cafardo mentions Matt Garza. Hard to read the Cubs, since they're building for the future while also signing veteran pitchers. Garza still has to show teams in spring training that his injured elbow is OK; the Cubs would listen on a possible deal. I think a spring training deal is possible, but it's not very likely. There aren't many quality players traded during spring training and ones coming off injury are probably traded even less frequently. My guess is that teams will want to see what Garza can do over the course of an extended period in which he's giving it 100% rather than several weeks in which he's working up to 100%. I won't be surprised if they do trade him, but I don't think trading Garza is going to turn the Cubs future around so I'd prefer they hang onto him and see what he can do during the season. Maybe he has another 2011-like season and becomes even more valuable than he'd have been a year earlier. Garza is only under contract through 2013 so whatever return the Cubs get will be limited. They could probably land a decent prospect in return, but the hopes for multiple prospects went out the window when he got injured.
Original Story:
http://www.obstructedview.net/news-an...
THE BACKYARD
BEST OF MAXIM
RELATED ARTICLES
First things first, here is the top 10 list BA has given for the Cubs this year.  1. Javier Baez, SS This is basically a unanimous projection. There's an outside case for Albert Almora or Jorge Soler, but neither has the upside of Baez, and he also had the best minors season of the 3 also. No surprise here. I'd be pretty shocked if Baez wasn't in the top 10 of baseball next...
In 2002 the Cubs traded Dontrelle Willis, Julian Tavarez and two minor leaguers for Antonio Alfonseca and Matt Clement.11 years later, they get Willis back. What does it mean in the cosmic scheme?The big picture?The Cubs got Alfonseca and Clement for Tavarez!And that is crafty, my friend.A deal made in the 4th dimension.Way back when, I took a class called "3-D Design&quot...
Matt Garza was a prime candidate to be traded this summer, but the Cubs starter suffered an elbow injury that landed him on the disabled list.  The injury all but killed any chance of Garza being traded before teams could seem him pitch again on a regular basis.  But a trade during the Spring is still possible. According to Nick Cafardo of the Boston Globe, the Cubs would listen...
After trading away a vast amount of talent last season, the Chicago Cubs have done little to replace it. What exactly does their front office have in mind in this 2013 baseball season? by: Parker Perry @ParkerPerry_ If you are a young, up and coming prospect that is a part of a franchise that is looking to address a missing piece to compete for a 2013 postseason birth, you...
We have a bit of a lull in the sports calendar before the Cubs report to spring training in February.  Since that means we're bored by default, it also means that we need to let out our frustrations with some random creativity in the form of thinly-disguised snark.  The Choose Your Own Cubs Adventure meme has worked a couple times before, so let's bring it out of the mothballs...
A person familiar with the situation says the Chicago Cubs are closing in on a minor league deal with left-hander Dontrelle Willis. The person, who spoke Friday on condition of anonymity because the agreement has not been finalized, says the deal does not include an invitation to major league camp for spring training. Willis, who turns 31 on Jan. 12, did not appear in a major league...
Scott Hairston, Vernon Wells, and Alfonso Soriano. Those appear to be the options the Phillies are now pursuing to upgrade the outfield. Not exactly Hamilton, Bourn, or Swisher, but when the hottest girls already have prom dates, you have to take whatever scraps are left. The Phillies want another right-handed outfield bat, but here are some reasons why these scraps are not worth taking.
Cubs News

Delivered to your inbox

You'll also receive Yardbarker's daily Top 10, featuring the best sports stories from around the web. Customize your newsletter to get articles on your favorite sports and teams. And the best part? It's free!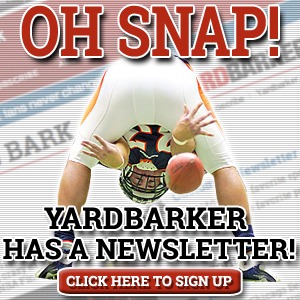 Latest Rumors
The Backyard

Today's Best Stuff

For Bloggers

Join the Yardbarker Network for more promotion, traffic, and money.

Company Info

Help

What is Yardbarker?

Yardbarker is the largest network of sports blogs and pro athlete blogs on the web. This site is the hub of the Yardbarker Network, where our editors and algorithms curate the best sports content from our network and beyond.