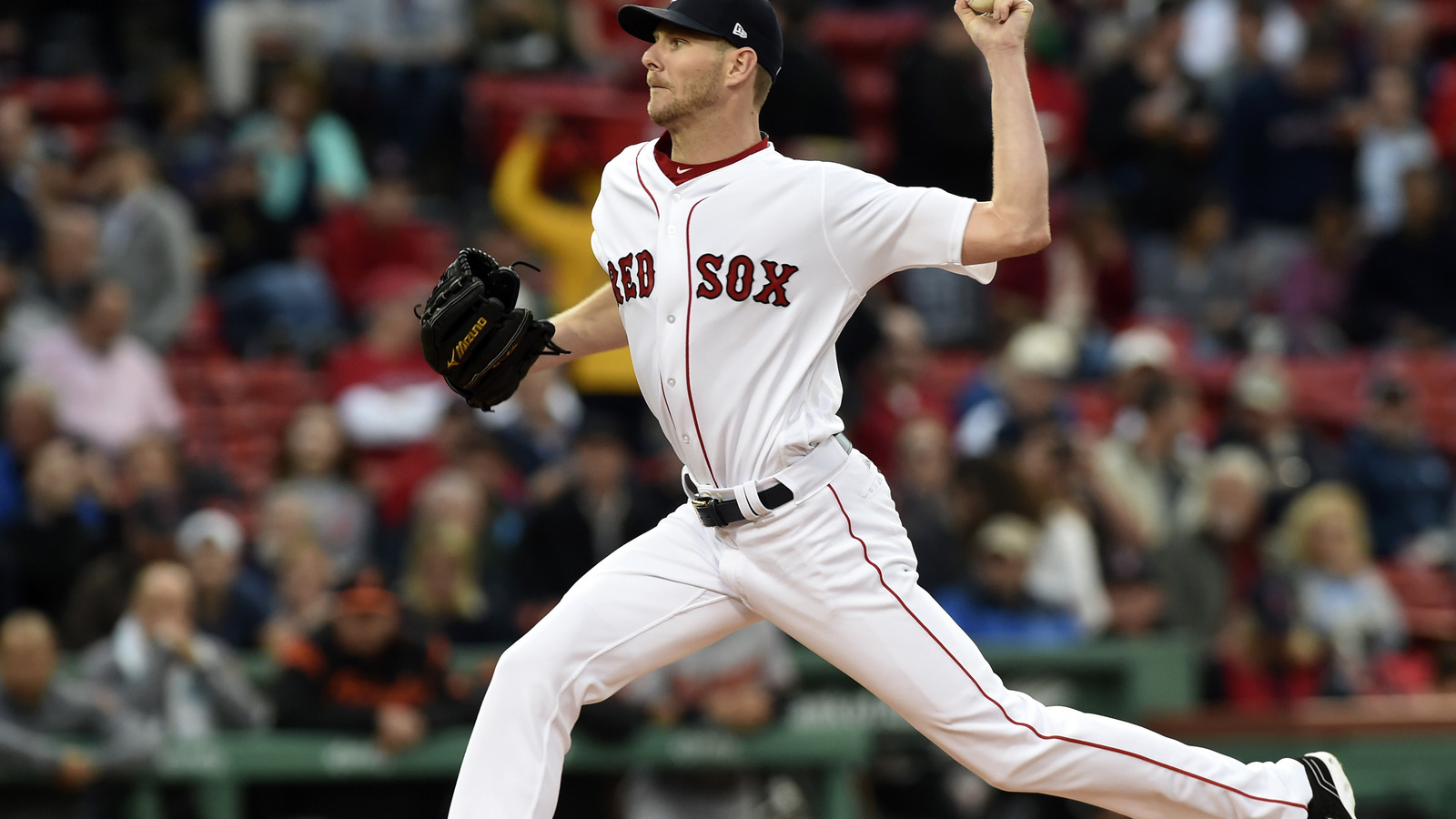 Red Sox great Pedro Martinez is a big fan of Chris Sale.
Bob DeChiara-USA TODAY Sports
Chris Sale has been better than advertised since he arrived in Boston, and arguably the best pitcher in Red Sox history is taking note.
After Sale struck out 11 hitters in a 5-2 win over the Baltimore Orioles Tuesday night, Pedro Martinez heaped some incredibly high praise on the lefthander.
Chris Sale is already surpassing everything I've done

— Pedro Martinez (@45PedroMartinez) May 3, 2017
Sale only recently turned 28, so he could conceivably have a better career in Boston than the one Pedro had. He's off to a blazing start, but he has a long way to go. During the height of the steroid era, Martinez went 117-37 with a 2.52 ERA and 1,683 strikeouts in seven seasons with the Red Sox. He also won back-to-back Cy Young Awards in 1999 and 2000, so those accomplishments will be tough to match.
That said, Sale recorded his fifth consecutive game with 10-plus strikeouts on Tuesday. The only other Red Sox pitcher to do that? Pedro. Sale has a remarkable WHIP of 0.74 and an ERA of 1.38 in six starts this year. He struck out seven of the first nine Orioles batters he faced on Tuesday. Simply put, he is dominating.
In addition to lighting up the stat sheet, Sale showed he is not afraid to stand up for his teammates when he threw a fastball behind Manny Machado. Martinez threw at hitters to send a message countless times, so you know he must appreciate that.
Sale is a long way from calling himself as successful as Pedro, but he could not be off to a better start.
MORE FROM YARDBARKER
Red Sox News

Delivered to your inbox

You'll also receive Yardbarker's daily Top 10, featuring the best sports stories from around the web. Customize your newsletter to get articles on your favorite sports and teams. And the best part? It's free!