Found December 05, 2011 on Chop-N-Change:
This is quite the Hot Stove season for Braves fans, huh? It's not every year that you trade one player (Martin Prado) to all 29 other teams in baseball, plus a few minor league affiliates, for every guy over the age of 21 who's ever stepped foot in the outfield or on the dirt between second and third base. And Jair Jurrjens! In the course of just a few weeks, he became a 25-year old ace, then a mid-rotation starter of fair value to an injury-wrecked mess who wouldn't even fetch Martin Freaking Prado in a trade. And I'm pretty sure Tyler Pastornicky died, which is too bad.
Yes, folks, it's been a wild couple weeks of rosterbation, but one can hardly blame us fans for that, right? After all, the Braves are a team that was on the verge of playoff baseball last season, and are just a couple pieces away from being a legitimate World Series contender, and some of the marquee free agents are starting to sign, and GMs are bathing in scotch at the Winter Meetings and I'm pretty sure I read on Twitter that one guy (not to name names) loudly yelled to everyoen present that he'd be willing to hand over the contract of ... well, "Hoy Ralladay" (wink wink) if someone will JUST BRING HIM SOME GODDAMN BARBECUE AND A BIB and oh hey did you guys happen to notice that Peter Moylan and Nickelback took to chirping each other on Twitter the other day?
You probably did, since there's, like, literally nothing else newsworthy going on. The closest we've come to meaty stuff is that DOB is probably going to violently eviscerate (is there another way?) the next person who @s him on Twitter asking whether the Braves are going to make a run for Rollins, and while that's certainly a juicy scoop that we'll run with once it becomes reality, we're the kind of Serious Journalists who
won't dare speculate
on something like that. So, take it away, Pete!
If you don't know, Chad is Chad Kroeger, the lead singer of the band that, despite being generic hard rock pablum writ large, is probably the most divisive cultural force in America. Relationships have been shattered by people finding out their friend/spouse/pet (somehow) enjoy Nickelback, and given that they've sold more records than all but ten bands over the last decade, that's a lot of broken hearts. Such is life when Canadians get involved.
And so but the story does not end there. Chad Kroeger, ladies and gents, is an international rock star, and he'll be damned if he's going to take that chirp lying down. Clear the way, everyone: Big Bad Chad is comin' through!
Ahem ...
Ok, so three points here. First, as Moylan himself said, he is, by definition, watching Kimbrel from either the bench or TV since one cannot have two pitchers on the mound at the same time. Frankly, I thought that rule would've held up the CBA negotiations for months on end, but I guess I'll just keep dreaming. Second, the two have gone on to tweet that it was merely chirping and not a sign of a real Twitter war, which I would think was plainly obvious, but whatever. 
Third, though ... the judges (me) are scoring that as a win by decision for Nickelback (or whomever runs their Twitter). And that, obviously, cannot stand. So let's hear it, commenters: whom should Moylan go after next?
@ChrisBrown
is a good target, but he's also a loose cannon with an army of rabid supporters (for reasons that escape me, but that's not a discussion for here). One incisive Rihanna comment could very well set Moylan under the knife again, except less in the nice, sterile, surgical way than the motel bathroom way. Plus, @JennyJohnsonHi5 has that beat covered pretty well. There's always
@KimKardashian
, who's good choice, since lord knows weddings take a long time to plan, and she's been single for an awfully long time by now. My personal favorite choice is
@DarrenRovell
, whose unique brand of earnest idiocy, self-promotion and incessant interest in business minutiae overrides any inkling of common sense in his brain.
But since we all need something to latch onto, what say you, commenters? Who in the Twitterverse is ripe for some Braves beef oh god that was awful look just share your choices in the comments and we can get back to holding hands and lighting candles, praying for something interesting to happen. 
Original Story:
http://www.chop-n-change.com/2011-art...
THE BACKYARD
BEST OF MAXIM
RELATED ARTICLES
There was an old joke about oldtime songwriter Steve Allen it dates back a bit, but stay with me. Basically, two guys are talking about great songwriters and the first guys says, "Steve Allen's pretty good. He's written hundreds of songs." The other guy, without a beat, says, "Really? Name two." For all I know, Nickelback may be a pretty good band...
Peter Moylan is a reliever for the Atlanta Braves, apparently. I follow the greatest franchise in the history of sports, so you know, he's not really on my radar. Anyway, this Moylan guy must have gotten back from a Foo Fighters concert and decided Nickelback needed a kick in the ass. The tweet reads "Note to @nickelback please attend a...
One of my favorite Spring Training experiences in the Cactus League (2003) is Oakland A's relief pitcher Keith Fowlke burning a fan with a terrific one liner as he was warming up in the A's bullpen down the right field line at Phoenix Municipal stadium. Obnoxious White Sox Fan:  "Hey Fowlke, how many saves are you going to blow this year?" Keith Fowlke: ...
Written by: Adam Cubbage When I was younger, growing up in Savannah, Georgia, I remember being glued to Atlanta Braves baseball from the age of six. That year was 1990, and as has been well documented the next year started an unprecedented run of division success in Atlanta that has made it the brand it is today—sprinkled in were the opportunities to watch legends at work...
The Pirates are close to reaching a deal with free agent Nate McLouth, a source confirmed to MLB.com on Tuesday afternoon. McLouth, an outfielder, was drafted by the Pirates in 2000 and broke into the big leagues in 2005 before being traded to Atlanta in 2009.
Although there is a report to the contrary, the Reds do not appear to be going hard after Braves starter Jair Jurrjens.
Yep, it's true…Nate McLouth is likely coming back to Pittsburgh. McLouth, of course, was traded to Atlanta in 2009 for Charlie Morton, Gorkys Hernandez, and Jeff Locke. He has struggled ever since leaving the Burgh, but wouldn't be a bad fourth outfielder to spell Alex Presley and Jose Tabata. As long as he doesn't cost much and the Bucs don't plan on making him an everyday...
Braves News

Delivered to your inbox

You'll also receive Yardbarker's daily Top 10, featuring the best sports stories from around the web. Customize your newsletter to get articles on your favorite sports and teams. And the best part? It's free!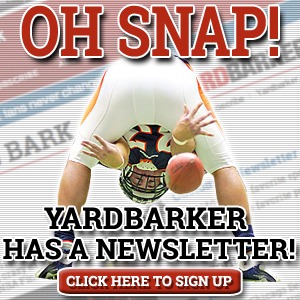 Latest Rumors
Best of Yardbarker

Today's Best Stuff

For Bloggers

Join the Yardbarker Network for more promotion, traffic, and money.

Company Info

Help

What is Yardbarker?

Yardbarker is the largest network of sports blogs and pro athlete blogs on the web. This site is the hub of the Yardbarker Network, where our editors and algorithms curate the best sports content from our network and beyond.