Found September 20, 2012 on isportsweb.com:
PLAYERS:
Juan Pierre
,
Jimmy Rollins
,
Chase Utley
,
Ryan Howard
,
Phillippe Aumont
,
Antonio Bastardo
,
Jeremy Horst
,
Josh Lindblom
,
Erik Kratz
,
Kevin Frandsen
,
John Mayberry
,
Nate Schierholtz
,
Ty Wigginton
,
Laynce Nix
,
Kyle Kendrick
,
Tyler Cloyd
,
Jeremy Hefner
,
Tommy Hanson
,
Mike Minor
,
Cliff Lee
,
Tim Hudson
,
Cole Hamels
TEAMS:
Philadelphia Phillies
,
New York Mets
,
Atlanta Braves
It will take more than Juan Pierre of the Philadelphia Phillies to make enough additional noise for serious October baseball.  From the individuals on the roster, who do you think will make a big difference?
TAL'S HANDY CAPS
WELCOME, NEWCOMERS:
I will publish after every battle that is not washed out.  I will have many summer-long highlights of puzzle pieces, especially important after drubbings and defeats. If you were directed here by a feed and this review does not mention yesterday's contest, please go to the Phillies page for my most recent coverage. (Early morning readers may arrive before the latest post.) Scroll down to Tal's Handy Links at the bottom. Thank you.
Check out:  Philadelphia Phillies storyline: Edge of the ledge
CAP-SIZE HINDSIGHT:    3-2 Triumph
TYPEPLAYERREASON The Crystal Champagne ToastRyan HowardFive-Star Performance The Penthouse Jimmy Rollins
Chase Utley
Ryan HowardLed off The 1st With A HR For A 1-0 Advantage
* Worked A 2-Out, 8-Pitch BB After A 1-2 Count In The 9th
* Hit A Game-Winning 2-Run HR In The 9th With 2 Outs The WhitehouseCole HamelsRecorded The 200th of 202 K's In The 5th The Outhouse2B UmpMissed A Very Close Play (SB) At 2nd, Which Transpired
After A Pick-Off Throw To 1st In The 6th The Animal HouseRyan Howard* Launched A 2nd-Deck Rocket In The 9th
Above Asterisk ( *) = Corresponding Play And/Or Event
MASKED SEPTEMBER NUMBERS:
GB 2nd WC:  4.0 
2ND WC Pos:  4 
Elimination No:  10
The Rynosaur Christens The 2nd Deck With A 2-Run Missile In The 9th
NITECAP INSIGHT
The Short List:
The first place to look is the bullpen for the 8th-inning set-up. Phillippe Aumont has a 96-mph fastball with movement, and his off-speed stuff is excellent. That stated, he needs to control his curveball and split finger, which–if he does–he will reduce the load on Antonio Bastardo dramatically. Bastardo has been very consistent since the end of August, and–if that continues–he'll take this team a long way. Jeremy Horst is a possibility for the 7th, while Josh Lindblom is nailing down the right side of that equation. Aumont or Bastardo could be the hero and the other could play a strong supporting role.
Magic Juan will not be a surprise with his .300 hitting and stolen bases. However, Dom Brown is a different story, as his name recently appears more often when the club scores. He could swipe an important bag, smack a game-deciding homer or triple before crossing the plate without an RBI hit. Then, there is Erik Kratz who returns to a backup job, and Kevin Frandsen with his stress-fractured limitation. John Mayberry Jr. could stay hot or Nate Schierholtz could become more visible otherwise. Ty Wigginton and Laynce Nix would have to be perfect off the bench for a noticeable influence. Kyle Kendrick has a decent shot at securing a big win, while Tyler Cloyd with the off days won't have much of a chance to do so.
Series 3: 
TEAMW - LGMSVERSUS Cardinals2 - 03'Stros Dodgers1 - 13@ Nats Pirates0 - 23Brewers Brewers2 - 03@ Pirates D-Backs1 - 03@ Padres Padres0 - 13D-Backs
The most likely players to make a difference are Bastardo, Aumont and Brown.  That doesn't mean Pierre and Kendrick will not be big contributors, because they will probably need to continue their excellence. Without them there won't be a need for another huge surprise to sneak into the postseason.  Doc Halladay will have to provide a solid 7 frames in each effort, Ryan Howard will need more production, and Chooch Ruiz must smoke some important hits.  They will have to chip in with more than they have done recently. Like an unexpected star, those 3 need to supply the occasional big-spot performance.  Thank you, Rynosaur.
2nd Wild-Card Teams:
TEAMW-L (8/31)W - LGBW-L (SEPT) Cardinals71 - 6179 - 70-----08 - 09 Dodgers70 - 6377 - 722.007 - 09 Brewers63 - 6876 - 722.513 - 04 Phillies63 - 6975 - 744.012 - 05 Pirates70 - 6174 - 744.504 - 13 D-Backs66 - 6773 - 744.507 - 07 Padres62 - 7171 - 777.009 - 06
PRECAP PITCH
Tyler Cloyd:
He has lasted 7 innings in 1 of 4 outings with 2 short-lived debacles.  Against the Mets in late August at home, his ledger read:  6 complete, 7 hits, 3 all-earned runs, 2 BB and 5 whiffs on 102 tosses.
STARTERRECORDTMSTARTERRECORDDAY & TIME 3RHP Tyler Cloyd01-01, 4.95 ERA@ MetsRHP Jeremy Hefner02-06, 4.99 ERAThursday, Night 1RHP Kyle Kendrick09-11, 3.95 ERABravesRHP Tommy Hanson12-08, 4.33 ERAFriday, Night 2RHP Doc Halladay10-07, 4.03 ERABravesLHP Mike Minor09-10, 4.31 ERASaturday, Late Day 3LHP Cliff Lee06-07, 3.27 ERABravesRHP Tim Hudson15-06, 3.77 ERASunday, Day
Jeremy Hefner:
He has worked 8 frames in 1 of 10 opportunities with 4 monstrosities.  He is 1-3 with a 5.72 home ERA, which is 1.44 lower on the road.  His log against the Phils in Queens for 2 appearances (1 relief) is:  7.1 innings, 11 hits, 6 all-earned runs, 0 walks and 4 strikeouts.  However, he was 1-0 with a 4.50 ERA in the 6-frame start.
DELIVERY = PITCHER'S 2012DEFINITION OF SEASON Over The TopExcellent 3-Quarter SidearmGood SidearmAbove Average Short Arm Approximately Average SubmarineBelow Average
Starters' photos, not described otherwise, are in the 1st inning.
Quality number of the pitcher:  1 – 5
Slot on his club:  1 – 5
Ranking is 1 to 5 & 15 for the less adventurous.
*** = Approximately equal to after plus-and-minus computation
HURLERCole HamelsEdgar Gonzalez NUMBERA OneA Five CLUB SLOTTwoFive FOR 20123-Quarter SidearmOver The Top '12 RANKING2nd of 5 Categories1st of 5 Categories LAST STARTSplit FingerChangeup * LAST HIGH OR LOW4th of 15 Categories8th of 15 Categories
PITCHINNER - R- HPITCHINNER 1Gyroball9 (CG)0 - 0 - 310Screwball64 2Fastball9 (CG)0 - 011Knuckleball53 3Cutter9 (CG)312Forkball0 - 4.2Monstrosity 4Split Finger7213Eephus Pitch0 - 2.2Disaster 5Curveball7314*Palm BallEjected 6Sinker6.1315*Spit Ball**Ejected+ 7Slider62*Breaking BallInjured 8Changeup63*FoshRain Interrupted 9Slurve52*Knuckle CurvePitch Count ** = Suspended* = A 2nd Pitch Also
STATS
APOCALYPTIC
HORSEMEN
COLE HAMELS
COLE'S LINE: 6 INN, 6 H, 2 R, 2 ER, 1 BB, 10 K & 110 DARTS
ACEW - LERAINN+CONVCG SOBADINNHRERBBIBBSO Total31 - 203.406.156 of 79229543.05102162051062510 Halladay10 - 074.037.015 of 23005149.21440670670300122 Lee06 - 073.276.121 of 27002190.01930730690280184 Hamels15 - 063.056.220 of 29222203.11790760690482204
20TH RIDE OF THE HORSEMEN:
ACEW - LERAINN+CONVCG SOBADINNHRERBBIBBSO Total1 - 02.576.1+1 of 300020.019664027 Halladay0 - 04.506.1+0 of 100006.006332007 Lee1 - 01.138.0+1 of 100008.007111010 Hamels0 - 03.006.1+0 of 100006.006221010
LINK-UP BELOW:
Tal's Handy Caps on Facebook is for notification of posts and any holdups that may occur. It might be worth your while because there are delays of 2 hours on most feeds.
Check out my previous publications (The Final Day) and the 110 storylines–so far–for 2012 on the Phillies page, where there is an excerpt photo.
Tal's Handy Stats is daily coverage. I am alternating the 2012 ERA For The NL East and the 2012 ERA For The MLB 5. Thank you, to all who bookmarked my page.
TAL'S HANDY LINKS
TAL'S HANDY CAPS on Facebook 
Philadelphia Phillies storyline: Answer at game 162
Tal Venada (Author Archives)
Philadelphia Phillies: 2012 ERA for the MLB 5 at game 148
Philadelphia Phillies: 2012 ERA for the NL East at game 147
Original Story:
http://feedproxy.google.com/~r/isport...
THE BACKYARD
BEST OF MAXIM
RELATED ARTICLES
Phillies second baseman Chase Utley continues taking ground balls at third base and could soon be known as third baseman Chase Utley.  Sunday's television broadcast showed Utley taking ground balls at third base in Houston, and Monday, the Inquirer's Matt Gelb wrote that Utley took more ground balls.  That the Phillies and Utley are devoting so much time to this is indicative...
There is a better shot at that 5th postseason berth for Chase Utley and the Philadelphia Phillies than the numbers display.  What can be discovered inside the final matchups on the schedule? TAL'S HANDY CAPS   WELCOME, NEWCOMERS: I will publish after every battle that is not washed out.  I will have many summer-long highlights of puzzle pieces, especially important after drubbings...
Jimmy Rollins is one of the best shortstops in Phillies history, and will undoubtedly be on the Phillies Wall of Fame one day. But will he be in Major League Baseball's Hall of Fame as well? I say that he should get in eventually, though I don't think he ever will. Our writers take a look: Eric Seidman: Jimmy Rollins has 48.6 WAR in his career, which ranks 12th among shortstops...
Jimmy Rollins led off the game with a home run.  And, well, Ryan Howard finished it with one. The Phillies were trailing the Mets 2-1 in the top of the ninth when Howard hit a two run shot that gave the Phillies the lead for good.  Jonathan Papelbon worked the ninth for his 36th save as the Phils tried to keep pace in the Wild Card hunt with the 3-2 victory. Phillies starter...
On Thursday night, the Phillies gave the Mets a spanking and then some. It was an outright stomping to the tune of 2 touchdowns and a safety. If you are not a football fan, that is the baseball equivalent of 16 runs. The 16-1 pummeling began with an 8-run 1st inning. The Phillies went all the way through the line-up, batters 1-8, before a single out was recorded by the Mets. The...
Juan Pierre helped the Phillies to a 16-1 route of the New York Mets last night with a career-high 5 hits. For the Phillies, this season will be a memorable one. Last night's 16-1 drubbing of the hapless New York Mets will be one of the highlights. As the season winds down, though, it becomes more and more apparent that the Phillies will probably not make the playoffs. Last week...
Phillies Bandwagon Still Loading! Forget the score, the Phillies have done what they needed to do. Sweep the Mets.  Now on to the Braves.  The Phils are 4 games back after having played 150 games.  With 12 games to go it will take a minor miracle for the Phils to make the playoffs but miracles are what make sports fun. The Cards are playing .500 baseball right now so if that holds...
On Wednesday night, the Phillies won the game over the Mets in 2 bookend innings, the 1st and the 9th. In between, not much happened. Jimmy Rollins led the game off with a solo home run. That turned out to be the only hit for the Phillies until John Mayberry Jr. singled in the 8th. It was also the only run of the game for the Phils until there were 2 outs in the 9th inning. In between...
Philadelphia Phillies (74-74) at New York Mets (66-81) Cole Hamels (15-6, 3.06) vs. Matt Harvey (3-5, 2.92) Time: 7:10 p.m, Citi Field TV: CSN Weather: Mostly Cloudy, 66 Media: Twitter and Facebook The Phillies are 4 games out of the Wild Card with 14 to play. The Phillies can only control their own destiny, as they're back at the .500 mark. Cole Hamels is 4-0 in his last seven...
APNewsNow. Phillies 3, Mets 2. With AP Photos. By MIKE FITZPATRICK AP Sports Writer Ryan Howard hit a go-ahead homer with two outs in the ninth inning and the Philadelphia Phillies rallied to beat the New York Mets 3-2 on Wednesday night, adding a dramatic victory to their late-season playoff push. Jimmy Rollins hit a leadoff home run but the Phillies went into the ninth with only...
The Philadelphia Phillies (75-74) beat the New York Mets (66-82) 3-2, tonight at Citi Field from Flushing, NY. W - Jeremy Horst (2-0), L - Josh Edgin (1-2), S - Jonathan Papalbon (36) Game Stats: Matt Harvey pitched his last start of the season going 7 innings, allowed a solo HR to Jimmy Rollins, 1 hit, walked 3 and struck out 7 batters. Josh Edgin struck out the first two hitters...
MLB News

Delivered to your inbox

You'll also receive Yardbarker's daily Top 10, featuring the best sports stories from around the web. Customize your newsletter to get articles on your favorite sports and teams. And the best part? It's free!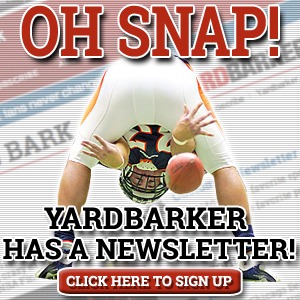 Latest Rumors
The Backyard

Today's Best Stuff

For Bloggers

Join the Yardbarker Network for more promotion, traffic, and money.

Company Info

Help

What is Yardbarker?

Yardbarker is the largest network of sports blogs and pro athlete blogs on the web. This site is the hub of the Yardbarker Network, where our editors and algorithms curate the best sports content from our network and beyond.