Found August 29, 2012 on isportsweb.com:
Jeremy Horst of the Philadelphia Phillies has his opportunity to shine.  Will he be a bullpen fixture or a beer leaguer?
TAL'S HANDY CAPS
WELCOME, NEWCOMERS:
I will publish after every game that is not washed out.  I will have many summer-long highlights of puzzle pieces, especially important after drubbings and defeats. If you were directed here by a feed and this review does not mention yesterday's contest, please go to the Phillies page for my most recent coverage. (Early morning readers may arrive before the latest post.) Scroll down to Tal's Handy Links at the bottom. Thank you.
Check out:  Philadelphia Phillies storyline: Redialing for 2013 magic
CAP-SIZE HINDSIGHT:    3-2 Outcome
TYPEPLAYERREASON The Penthouse Ryan Howard
Jimmy RollinsAn RBI Sac-Fly For A 1-0 Lead In The 1st
A 2-Out RBI Double For A 2-1 Score In The 2nd The WhitehouseTyler CloydHis MLB Debut (A Start) The Fun House Of MirrorsJuan PierreBlasted A Single High Off The The RF Wall In The 1st The Kangaroo CourthouseTyler CloydAllowed An RBI Game-Tying Single To The Visiting SP In The 2nd House CallVance WorleyPlaced On The DL
Tyler Cloyd Makes His MLB Debut In The 1st
NITECAP INSIGHT
The Future Relief Corps:
Firstly, Rube Amaro cannot go into next season with 6 of these young guns, and that includes a spectacular non-stretch-run span through September by them–one or more. He will have to acquire 1 or 2 free agents until this group is ready. Basically, there are 11 hurlers for 4 jobs. From last year Antonio Bastardo, Vance Worley, Mike Stutes and John Mayberry Jr. have not duplicated their success. The NL catches up with unfamiliar personnel after 3-4 months, but it can be sooner or later.
The young denizens beyond the short centerfield fence fall into 4 categories. The first is the most experienced, which includes Bastardo and Josh Lindblom. There are varying degrees of performance from Horst, Jake Diekman, B.J. Rosenberg and Joe Savery. Then, there are the healing warriors: Mike Stutes, David Herndon and Michael Schwimer. Lastly, there are greenest of the bunch, and they are Phillippe Aumont and Justin De Fratus.
Big John Makes A Strong Attempt To Snag One In The First
Bastardo has lost a little on his fastball, but it is his confidence after facing adversity that he has to overcome. Lindblom hasn't been here long enough for me to form a strong opinion, but he does struggle attacking the strike zone at times. Horst has been the brightest light on this stage, and he has occasionally worked some of Bastardo's innings. These 3 have the inside track to be in the 'pen on opening day.
The next 3 are strong possibilities but have to prove they are healthy. Stutes was sparkling for his first 7 weeks, but only 50-50 during the final 3.5 months, which creates doubt about his control or his need to make adjustments. Herndon was streaky with extended good and bad stretches. Schwimer was excellent in an earlier role, but had difficulty during the 8th before disclosing a sore arm.
De Fratus was successful in low-stress chances during last September, while Aumont has only two appearances so far.  Diekman is only a possible lefty specialist until he corrals his location issues.  Joe Savery is the longest shot in this weapon's locker, and B.J. Rosenberg can blow up at any time.  Horst has claimed the 2nd southpaw spot, while Rosenberg, Diekman and Savery will probably be at Triple-A Lehigh Valley in April.  Baring new developments, there are 8 relievers and 4 seats for the 6th and 7th frames.  The good news is that Rube recently said that this is his initial must-fix area after the current campaign.
Kyle Kendrick Dials Up A 4-Seam Fastball At The Bank On August 24 Against The Nats
PRECAP PITCH
Kyle Kendrick:
He is 3-0 with an 0.83 ERA in his last 3 efforts.  He has lasted 6.1 innings plus in 8 of 18 outings with 5 debacles.
STARTERRECORDTMSTARTERRECORDDAY & TIME 3RHP Kyle Kendrick7-9, 4.12 ERAMetsLHP Jon Niese10-7, 3.51 ERAThursday, Day 1RHP Doc Halladay8-7, 3.88 ERA@ BravesLHP Mike Minor7-10, 4.71 ERAFriday, Night 2LHP Cliff Lee3-7, 3.67 ERA@ BravesRHP Tim Hudson 13-4, 3.57 ERASaturday, Late Day
Jon Niese Prepares A Cutter In The 2nd At Home On August 24 Against The 'Stros
Jon Neise:
He is 5-3 with a 3.10 away ERA, which is 0.76 lower than at home.  He has toiled 6.1 frames or more in 15 of 25 showings with 5 clunkers.  Against the Phils in both parks (2 each), his ledger reads:  2-0, a 2.55 ERA, 24.2 innings, 14 hits, 7 all-earned runs, 12 free passes and 20 strikeouts.
DELIVERY = PITCHER'S 2012DEFINITION OF SEASON Over The TopExcellent 3-Quarters SidearmGood SidearmAbove Average Short Arm Approximately Average SubmarineBelow Average
Starters' photos, not described otherwise, are in the 1st inning.
Quality number of the pitcher:  1 – 5
Slot on his club:  1 – 5
Ranking is 1 to 5 & 15 for the less adventurous.
*** = Approximately equal to after plus-and-minus computation
HURLERKyle KendrickJon Niese NUMBERA FiveA Three CLUB SLOTFourTwo FOR 2012 Short ArmSidearm '12 RANKING4th of 5 Categories3rd of 5 Categories LAST STARTCurveball ***Curveball LAST HIGH OR LOW5th of 15 Categories5th of 15 Categories
PITCHINNER - R- HPITCHINNER 1Gyroball9 (CG)0 - 0 - 310Screwball64 2Fastball9 (CG)0 - 011Knuckleball53 3Cutter9 (CG)312Forkball0 - 4.2Monstrosity 4Split Finger7213Eephus Pitch0 - 2.2Disaster 5Curveball7314*Palm BallEjected 6Sinker6.1315*Spit Ball**Ejected+ 7Slider62*Breaking BallInjured 8Changeup63*FoshRain Interrupted 9Slurve52*Knuckle CurvePitch Count ** = Suspended* = A 2nd Pitch Also
LINK-UP BELOW:
Tal's Handy Caps on Facebook is for notification of posts and any holdups that may occur. It might be worth your while because there are delays of 2 hours on most feeds.
Check out my previous publications (Spring-Loaded Action) and the 98 storylines–so far–for 2012 on the Phillies page, where there is an excerpt photo.
Tal's Handy Stats is daily coverage. I am alternating the 2012 ERA For The NL East and the 2012 ERA For The MLB 5. Thank you, to all who bookmarked my page.
TAL'S HANDY LINKS
TAL'S HANDY CAPS on Facebook 
Philadelphia Phillies storyline: 2013's tone is a wild card (Horsemen Stats)
Tal Venada (Author Archives)
Philadelphia Phillies: 2012 ERA for the MLB 5 at game 128
Philadelphia Phillies: 2012 ERA for the NL East at game 126
Original Story:
http://feedproxy.google.com/~r/isport...
THE BACKYARD
BEST OF MAXIM
RELATED ARTICLES
A very excited and nervous Tyler Cloyd took the mound for the Phillies last night. His major league debut would eventually end in a 3-2 loss to the Mets, but the rookie was still happy just to be there. With Vance Worley finally put on the DL and expected to have elbow surgery, Cloyd will get a few more shots at a win. He told reporters, "It's an awesome feeling that they're...
Earlier tonight, Reading Phillies OF Darin Ruf hit his 37th home run of the season. The home run tied him with Ryan Howard for the single-season record at Reading. The Reading Phils ended up winning the game against the Binghamton Mets, 12-5.  After the game, Ruf was given the old shaving cream treatment by his teammates.  Because the video would not show up in this post,...
Jimmy Rollins' latest jog toward first earned him a spot where he won't have to hustle. On the bench. Rollins was benched after a pair of baserunning blunders Thursday in Philadelphia's 3-2 win over the New York Mets. It was the second time in two weeks the 2007 NL MVP was scolded for not hustling on the basepaths. Rollins was pulled for the start of the seventh inning...
New England Revolution – Philadelphia Union  7:30 PM EST  (Comcast Sportsnet) The Philadelphia Union playoff run is unofficially over according the Manager John Hackwork, but the newly names permanent Union manager has his eyes set on 3 points in New England. After the game team has a two week a break. The last time Philadelphia picked up 3 points was on July 29 when they hosted...
Photo Courtesy of Renne Cendrowski I understand everyone's desire to try their best to extend the career of Chase Utley. I've heard the suggestions, like everyone else has, for the past couple of years. "Put him in the outfield." "Try him at first." Aside from the obvious 250 pound issue at first in Ryan Howard, some of the suggestions made some sense. Yesterday, Utley...
New York Mets (60-69) at Philadelphia Phillies (61-68) Matt Harvey (2-3, 2.75) vs. Tyler Cloyd (MLB debut) Time: 7:05, Citizens Bank Park TV: CSN Weather: Mostly Sunny, 82 Media: Twitter and Facebook Exactly this time five years ago, the Phillies completed an amazing four-game sweep against the New York Mets, which turned out to be the beginning of a miraculous comeback in the...
Final: Mets 3, Phillies 2. WP: Matt Harvey (3-3, 2.76 ERA) LP: Tyler Cloyd (0-1, 4.50 ERA) SV: Frank Francisco (22 SV, 5.94 ERA) Earlier today, the Phillies scratched Cole Hamels from his start due to an illness. In order to fill that spot, they soon called up Tyler Cloyd, a AAA pitcher who had been cruising through the minor leagues this season. Many young players have come...
The Phillies dropped their second straight to the New York Mets, losing 3-2.  Tyler Cloyd pitched well, but was out-dueled by fellow rookie Matt Harvey. CLOYD IMPRESSIVE DURING DEBUT -Tyler Cloyd made the "emergency start" due to Cole Hamels' illness.  Cloyd was called up, and pitched fairly well in his debut.  He went six innings, allowing three runs on seven hits.  He...
PHILADELPHIA -- Lucas Duda hit a go-ahead two-run homer and then preserved the lead with an excellent defensive play to back Matt Harvey and lift the New York Mets to a 3-2 win over the Philadelphia Phillies on Wednesday night. Harvey (3-3) allowed two runs and six hits in 6 1-3 innings to help the Mets to their fourth straight victory and fifth consecutive win at Citizens Bank...
Phillies News

Delivered to your inbox

You'll also receive Yardbarker's daily Top 10, featuring the best sports stories from around the web. Customize your newsletter to get articles on your favorite sports and teams. And the best part? It's free!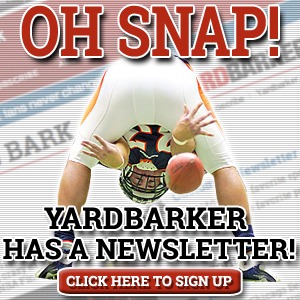 Latest Rumors
Best of Yardbarker

Today's Best Stuff

For Bloggers

Join the Yardbarker Network for more promotion, traffic, and money.

Company Info

Help

What is Yardbarker?

Yardbarker is the largest network of sports blogs and pro athlete blogs on the web. This site is the hub of the Yardbarker Network, where our editors and algorithms curate the best sports content from our network and beyond.