When the Phillies shipped Shane Victorino to the Los Angeles
Dodgers a slew of great memories raced through my head. Mainly, the magical
2008 World Series run. These past five seasons have been the best baseball in
franchise's history, although some may argue that the early 1980's was better. I went back and looked at how that 2008 team was built, and I
was astonished at the savvy moves Pat Gillick was able to pull off. Acquiring
hidden gems like Shane Victorino, Jayson Werth, Greg Dobbs, JC Romero, and even
trading for a struggling Brad Lidge, all these moves seemed rather insignificant
in pushing the Phillies into title contention. Well, we were all wrong. The last few seasons under RAJ our approach to personnel has
changed immensely. Instead of relying on homegrown players or finding players
on the cheap that we could develop into contributors, we have splurged on
marquee players. The ride has been a blast, and hopefully it's not over yet,
but the truth of the matter is this team needed some new blood. The Phillies
simply had to shake things up. Anyone who has watched a few games this season
can tell you that the intensity level was not the same as we have grown
accustomed to. The trades this week have the ability to do two things. One,
add some life into this team and two, maybe inject some youth and talent into
the farm system. Not only did we receive some quality prospects but we also got
some major league pieces that could impact the 2013 Phillies and beyond. Josh
Lindblom could be a nice bullpen addition, especially in the 7th and
8th inning, a spot the Phillies have struggled to fill with
consistency this season. The addition of Nate Schierholtz is also intriguing.
He reminds me a lot of Jayson Werth . For most of his career he has been the
Giants fourth outfielder, someone who could provide defensive stability as well
as some power from the left side of the plate. Like Werth, who was also acquired by the Phillies at the age
of 28, Schierholtz may just need an opportunity to play more and get some more
at bats. Schierholtz has the defensive ability to play every day, he just needs
to show offensive consistency. These moves have the potential to provide both financial flexibility
and cheap talent. Something the Phillies haven't had in a while.
Original Story:
http://www.buzzonbroad.com/2012/08/ph...
MORE FROM YARDBARKER
MLB News

Delivered to your inbox

You'll also receive Yardbarker's daily Top 10, featuring the best sports stories from around the web. Customize your newsletter to get articles on your favorite sports and teams. And the best part? It's free!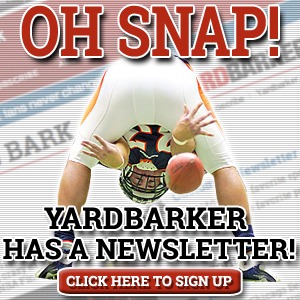 Latest Rumors
Best of Yardbarker

Today's Best Stuff

For Bloggers

Join the Yardbarker Network for more promotion, traffic, and money.

Company Info

Help

What is Yardbarker?

Yardbarker is the largest network of sports blogs and pro athlete blogs on the web. This site is the hub of the Yardbarker Network, where our editors and algorithms curate the best sports content from our network and beyond.