Found August 03, 2012 on Buzz On Broad:
When the Phillies shipped Shane Victorino to the Los Angeles
Dodgers a slew of great memories raced through my head. Mainly, the magical
2008 World Series run. These past five seasons have been the best baseball in
franchise's history, although some may argue that the early 1980's was better.
I went back and looked at how that 2008 team was built, and I
was astonished at the savvy moves Pat Gillick was able to pull off. Acquiring
hidden gems like Shane Victorino, Jayson Werth, Greg Dobbs, JC Romero, and even
trading for a struggling Brad Lidge, all these moves seemed rather insignificant
in pushing the Phillies into title contention. Well, we were all wrong.
The last few seasons under RAJ our approach to personnel has
changed immensely. Instead of relying on homegrown players or finding players
on the cheap that we could develop into contributors, we have splurged on
marquee players. The ride has been a blast, and hopefully it's not over yet,
but the truth of the matter is this team needed some new blood. The Phillies
simply had to shake things up. Anyone who has watched a few games this season
can tell you that the intensity level was not the same as we have grown
accustomed to.
The trades this week have the ability to do two things. One,
add some life into this team and two, maybe inject some youth and talent into
the farm system. Not only did we receive some quality prospects but we also got
some major league pieces that could impact the 2013 Phillies and beyond. Josh
Lindblom could be a nice bullpen addition, especially in the 7th and
8th inning, a spot the Phillies have struggled to fill with
consistency this season. The addition of Nate Schierholtz is also intriguing.
He reminds me a lot of Jayson Werth . For most of his career he has been the
Giants fourth outfielder, someone who could provide defensive stability as well
as some power from the left side of the plate.
Like Werth, who was also acquired by the Phillies at the age
of 28, Schierholtz may just need an opportunity to play more and get some more
at bats. Schierholtz has the defensive ability to play every day, he just needs
to show offensive consistency.
These moves have the potential to provide both financial flexibility
and cheap talent. Something the Phillies haven't had in a while.
Original Story:
http://www.buzzonbroad.com/2012/08/ph...
THE BACKYARD
BEST OF MAXIM
RELATED ARTICLES
MAHALO
Shane Victorino may have driven some of us crazy time to time with his play, but the man is a true class act. He took out this full-page ad in tomorrow's Philadelphia Daily News. I'm shocked he got this out so fast. Bob Ventrone, Jr. shared the picture on his Facebook page that I noticed thanks to Phillies Beat Writer Kevin Cooney on Twitter. Speaking of Twitter, Shane...
Los Angeles Dodgers left fielder Shane Victorino lost a fly ball in the lights, but still made the catch during the ninth inning of Saturday night's game at Dodger Stadium against the Chicago Cubs. Your browser does not support iframes. Victorino got a great jump on the fly ball by Cubs batter Anthony Rizzo, and got himself in perfect position to make the catch while turning...
Certain games and specific events stick out to hardcore fans, no matter how many years have passed. That's just what happens when someone devotes so much of his or her time to a team. The players start to feel like members of the extended family and their great memories become ours as well. I couldn't tell you what I had for dinner last Thursday, but know exactly what I did on...
Shane Victorino was a player to move, but will not be kicked out in shame. The Phillies traded Shane Victorino yesterday to the Los Angeles Dodgers in exchange for right-handed reliever Josh Lindblom and Double A catcher Ethan Martin as well as a player to be named or cash. The deadline day deal seems like a pretty decent move for the Phillies, who I did not expect to...
It is 2006 all over again.   At the trading deadline in 2006, the Phillies sent outfielder Bobby Abreu and pitcher Cory Lidle to the New York Yankees for no one that ever made a difference in Philadelphia.  The move was made so that Shane Victorino could join the starting lineup, where he would go on to win three gold gloves and make two All-Star games. Today, the Los Angeles...
As I wrote yesterday, the Dodgers acquired outfielder Shane Victorino from the Phillies in return for reliever Josh Lindblom, AA starter Ethan Martin, and either a player to be named later or cash. Shane Victorino is returning to the organization that drafted him in 1999. The Dodgers acquired Victorino from the Phillies today for starting
As you would readily assume, Los Angeles Dodgers broadcaster Vin Scully doesn't know too much about Twitter and currently doesn't have an account on the social networking site. During Tuesday night's game against the Arizona Diamondbacks, Scully read a tweet on air from newly-acquired outfielder Shane Victorino and it was a moment to not be forgotten: Your browser...
Los Angeles Dodgers legend Vin Scully knows baseball well. Social media? Not so much. Scully was a good sport Tuesday night as he attempted to read a tweet that newly acquired Dodger Shane Victorino sent to teammates Matt Kemp and Hanley Ramirez. But, seeing as Scully obviously had no idea what Twitter was, the quick announcement soon turned into quite the sound bite. Hear Scully...
So what exactly is the plan for the Philadelphia Phillies now? They went all out to sign Cole Hamels to a monster contract and then gutted their already anemic lineup by sending out Shane Victorino and Hunter Pence.  Say what you want about the trades themselves, but the overall strategy was a bold one from GM Ruben Amaro to keep a major asset while cashing out on some lesser...
The Philadelphia Phillies saw their first selloff at the trade deadline since 2006 yesterday as general manager Ruben Amaro traded two fan favorites to the National League West. Shane Victorino was traded to the team that originally drafted him, the Los Angeles Dodgers, while Hunter Pence was traded to the San Francisco Giants. Many fans are upset by the trades, but Amaro did the...
The trading of Shane Victorino and Hunter Pence this week signaled that Phillies general manager Ruben Amaro came to grips with reality that the team needed an overhaul. But is he perhaps showing a little more fear than we'd like to see in today's decision to place starting pitcher Cliff Lee on waivers? Source: Phillies have placed Cliff Lee on waivers. Executives expect...
Buster Olney had the following update this morning about the asking price for Hunter Pence to the Pittsburgh Pirates (h/t to Bucs Dugout): All the way up to July 30th, Philadelphia's asking price on Hunter Pence for Pirates was Starling Marte, Lincoln and more. Pretty pricey. — Buster Olney (@Buster_ESPN) August 2, 2012 With that type of return, I'd imagine there was also...
MLB News

Delivered to your inbox

You'll also receive Yardbarker's daily Top 10, featuring the best sports stories from around the web. Customize your newsletter to get articles on your favorite sports and teams. And the best part? It's free!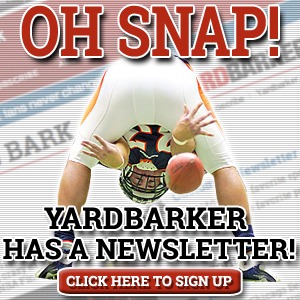 Latest Rumors
The Backyard

Today's Best Stuff

For Bloggers

Join the Yardbarker Network for more promotion, traffic, and money.

Company Info

Help

What is Yardbarker?

Yardbarker is the largest network of sports blogs and pro athlete blogs on the web. This site is the hub of the Yardbarker Network, where our editors and algorithms curate the best sports content from our network and beyond.