Originally written on
MetsOnline
| Last updated 10/14/14
Today on the MLB Network and MLB.com, it was announced that Mike Piazza was not inducted into the Hall of Fame. In fact, no one was inducted this year for the first time since 1996… To be elected into the Hall of Fame, you need to receive 75% of the vote from the Baseball Writers Association of America. Piazza received 57.8%… Here are the players who received the most votes: Craig Biggio – 68.2% Jack Morris – 67.7% Jeff Bagwell – 59.9% Mike Piazza – 57.8% Tim Raines – 52.2% To see which writers voted for your favorite players on the ballot, click here.  To see the full results of the ballot, click here. Look, everyone knows that Roger Clemens and Barry Bonds took steroids. It's pretty much certain. If you deny that, you are some sort of conspiracy theorist. The only reason I see for Piazza not being elected on his first ballot is the fact that he played during the steroid era and because there are very vague, inconclusive rumors that Piazza may have taken PEDs (performance enhancing drugs). Piazza most likely did not take illegal drugs while playing baseball; and for that reason, along with the fact that Piazza is the best offensive catcher of all time. Bonds and Clemens were better players, but they are both obviously cheaters. Craig Biggio, who received the most votes, was not as good as Piazza. His 162 game average over his 20 year career was as follows: .281 AVG, .796 OPS, 17 HR, 24 SB, 38 2Bs. Piazza's 162 game average over his 16 year career was as follows: .308 AVG, .922 OPS, 36 HR, 1 SB, 29 2Bs, and Piazza was a catcher… Piazza was a better player than Biggio, and he was a better player than Jack Morris, who went 254-186 with a 3.90 ERA in 549 games. Piazza deserved to be a first ballot HOFer, but the inaccurate rumors about him and PEDs during The Steroid Era were the ultimate cause of Piazza's snub because there is no argument that any of the other guys on the ballot's top four were better than him. Hopefully Piazza gets voted in next year, and we put an end to all of this crap. In the meantime, the Mets should go ahead and retire Piazza's number this season. In fact, they should retire both of the Mets best catchers' numbers, which is why we sell this shirt.  
Original Story:
http://metsonline.com/piazza-deserved...
MORE FROM YARDBARKER
MLB News

Delivered to your inbox

You'll also receive Yardbarker's daily Top 10, featuring the best sports stories from around the web. Customize your newsletter to get articles on your favorite sports and teams. And the best part? It's free!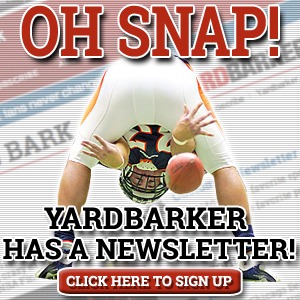 Latest Rumors
Best of Yardbarker

Today's Best Stuff

For Bloggers

Join the Yardbarker Network for more promotion, traffic, and money.

Company Info

Help

What is Yardbarker?

Yardbarker is the largest network of sports blogs and pro athlete blogs on the web. This site is the hub of the Yardbarker Network, where our editors and algorithms curate the best sports content from our network and beyond.