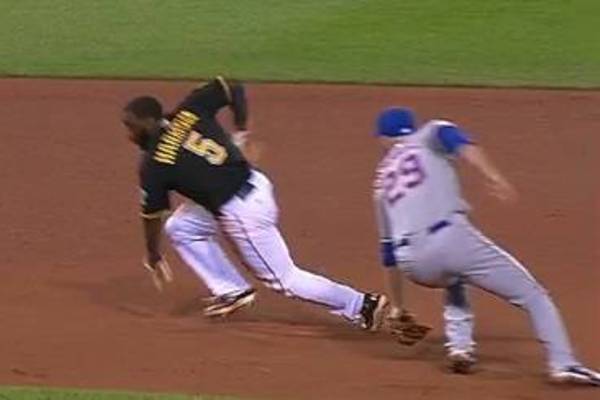 Here is a GIF of the botched rundown/blown call by the umpires #Mets http://t.co/gQ9NFbDI3t — #ImWithTowels (@MetsKevin11) June 28, 2014 Pirates outfielder Josh Harrison is one hell of a baserunner. On Friday's game between the Pittsburgh Pirates and New York Mets, Harrison displayed one of the most amazing base running plays you'll ever see. In the 10th inning of a tie game, Harrison was on the run-down after Gregory Polanco hit a ground ball to Mets pitcher Jenrry Mejia. That's when Harrison put on a show. Most players give up when they're on the run-down, Harrison didn't. What a play. The post Pirates' Josh Harrison's amazing base running; beats run-down appeared first on The Sideline.
Read the rest of this story...
MORE FROM YARDBARKER

Pirates News

Delivered to your inbox

You'll also receive Yardbarker's daily Top 10, featuring the best sports stories from around the web. Customize your newsletter to get articles on your favorite sports and teams. And the best part? It's free!