Found August 18, 2012 on Pirates Prospects:
PLAYERS:
James McDonald
,
Clint Hurdle
,
Jon Jay
,
Allen Craig
,
Michael McKenry
,
Pedro Alvarez
,
Matt Holliday
,
David Freese
,
Tony Cruz
,
Neil Walker
,
Jordy Mercer
,
Josh Harrison
,
Jake Westbrook
,
Travis Snider
,
Andrew McCutchen
,
Garrett Jones
TEAMS:
St. Louis Cardinals
,
Pittsburgh Pirates
Photo by Mark Olson
After getting six days of rest and throwing two sides since his last start on Friday against San Diego, the Pirates were looking for James McDonald to take a big step forward towards getting back on track. The right-hander did just that in St. Louis facing a tough Cardinals lineup, and scattered just two hits over six shutout frames.
"This was a huge step forward for us. We're going to need him to get something done this year," Manager Clint Hurdle said.
McDonald worked fast, and looked sharp in 24th start of the season. He had allowed at least four runs in each of his six starts prior, and was able to toss his best outing in the second half of the season.
Between starts, McDonald was able to reap the benefits of a second side session. The righty said that rhythm, timing and execution were some focuses that he worked on with the extra time off. He worked with pitching coach Ray Searage, who said that he felt his second side was good and was on track.
McDonald was aggressive in a big game against St.Louis, who are now two games back of the Pirates for the second seat in the Wild Card spot. The right-hander threw a lot of first pitch strikes, and gained back his confidence, which he lost after posting an 8.71 ERA over his last six starts prior to Friday night.
"We've been encouraging that type of attitude here for a while," Hurdle said. "He's aware of that. To go out and do it is a different thing. He had two small stretches in his last two games where he pitched three consecutive innings. One was the back end of the game in Cincinnati, the other was at home, in the middle, for basically the second, third and fourth inning. It was fresh."
"[Today] you saw from start to finish. Command, execution and commitment. Good tempo. A heavy assortment of about 30 breaking balls. It was a 50-50 split on sliders and curveballs, and a handful of changeups. Just a real good mix. Michael and Mac followed the game plan extremely well. Hit the spots. Just the tempo. That's what we need from him. Not always zero runs and two hits. We need that focus and that commitment to pitches. That's what you saw tonight."
The first inning has been a struggle for McDonald since the All-Star break. He allowed 10 first-inning runs in his last six starts prior to Friday night in St. Louis. A good sign for McDonald getting back on track was being able to put up a zero in the first.
McDonald fell behind to Jon Jay, and walked him on five pitches to start the game. But the right-hander was able to induce a double play and a grounder to second to end the inning cleanly.
The 28-year-old retired eight batters straight, which included five strikeouts before giving up his first hit of the game. Allen Craig ripped a double to left field with one out in the fourth. The runner was erased off the base paths after McDonald threw a breaking pitch. Michael McKenry blocked the ball and Craig aggressively attempted to take third base, but the catcher made a perfect throw to third and Pedro Alvarez tagged him out for the second out of the frame. Matt Holliday popped out to second to end the inning.
McDonald gave up his second and only other hit in the fifth inning. With one out, McDonald allowed David Freese to pick up a single on a line drive to right field. After retiring his next batter for the second out, McDonald worked himself into a jam by walking Tony Cruz. But he left both runners stranded when Furcal got caught looking for the second time in as many at-bats to end the inning.
In his final inning of work, McDonald walked Craig on four straight balls with two outs in the sixth. It marked his third free pass of the outing. But McDonald whiffed Holliday swinging on a slider to end the frame.
Overall, McDonald tossed six scoreless, allowing just two hits and walked three while striking out seven. McDonald threw 87 pitches, 54 strikes.
"I just think the routines that he worked with on the side [helped]," Hurdle said. "It starts with a thought. I'm going to throw a strike, or I'm going throw for a swing and miss. Not, I hope I'm going to throw it for a strike. We have all been in those situations I think at some area of our life where we hope for things to happen rather than, 'you know what? Here's what I need to do.' Ray did a lot of work. We got some information we added to the work. It's a cumulative effort, but at the end of the night, the young man's got to go out and pitch. And he's pitching against a very good ball club on the road. That's an impressive outing."
Walker Does Light Work at Busch Stadium 
Neil Walker was able to do very light baseball work on Friday in St. Louis, just two days after dislocating his right pinky finger on a play at PNC Park.
Walker was able to play catch and throw, but the swelling was still there. That will be the biggest step for Walker and being able to progress through the injury — getting the swelling out.
The second baseman continues to ice the finger, and experimented with a splint. The next step for Walker will be taking ground balls. There is still no timetable on a return, but Walker remains optimistic.
Hurdle Believes Mercer Can be Future Shortstop
With Walker still sidelined, Jordy Mercer made his second straight start at second base. On Thursday, the rookie made his Major League debut at that position, and Manager Clint Hurdle said he wanted to see Mercer at second right now, using Josh Harrison if needed off the bench.
Mercer is primarily a shortstop, but his versatility and solid glove allows him to play second and third base as well. The 24-year-old, who was the Pirates third round pick in 2008, has just 23 games under his belt in the big leagues, but Hurdle believes with some experience can be their shortstop down the road.
"I actually think that Jordy has room for improvement," Hurdle said. "I think getting to know him now, from spring training until this point in time of the season, the reasons why we drafted him when we did, the reasons he's had success throughout the minor leagues. You're seeing signs of that. You're seeing some defensive presence. You're seeing enough arm strength to play shortstop. You're seeing the ball handling ability. You see a guy at the plate that gets in the box and competes. There's some barrel to the ball contact, power, gap power that can show up. I have every optimism that he can be a guy that we can be looking at down the road to be a Major League shortstop here in Pittsburgh."
Pirates Get Two Runs Off Interesting Inning
The Pittsburgh Pirates didn't pick up an RBI on the night, but it turned out they didn't need to after an interesting fourth inning.
In a scoreless game, the Pirates started a rally off Cardinals' Jake Westbrook after Travis Snider drew a leadoff walk. Back-to-back singles followed from Andrew McCutchen and Garrett Jones to load the bases up with no outs. The Cardinals right-hander threw a wild pitch during the at-bat with McKenry, which allowed Snider to run home and slide in safely. McKenry picked up the third straight knock with an infield single to reload the bases. The second and only other run scored from the Pirates came after catcher Cruz missed a changeup from Westbrook, which allowed McCutchen to score from third base.
Original Story:
http://feedproxy.google.com/~r/Pirate...
THE BACKYARD
BEST OF MAXIM
RELATED ARTICLES
Heading in to the 2012 season, if you would have asked me to guess whether Garrett Jones would have returned to the Pirates in 2013, I probably would have said no. The first baseman is making $2.25 M this year, and because arbitration heavily favors home runs, he could very easily double that salary next year in his second of four arbitration years. Jones looked like nothing more...
It's a big day for the top pitching prospects in the system. On the same day that Jameson Taillon was promoted to Altoona, Gerrit Cole ranked number one on this week's Baseball America Prospect Hot Sheet. Cole got the top spot for his two starts over the last week, combining for a 0.79 ERA in 11.1 innings, with a 15:3 K/BB ratio. Last night he struck out nine batters in six innings...
Jose Tabata is heading to join the Pirates in St. Louis according to a source. The outfielder has hit for a .297 clip with Triple-A Indianapolis since being demoted in early July. No word on the corresponding roster move yet. Both Starling Marte (right oblique strain) and Jordy Mercer (right wrist) were injured in the Pirates loss on Saturday night.
James McDonald halted a string of ineffective starts with six innings of two-hit ball, helping the Pittsburgh Pirates beat the St. Louis Cardinals 2-1 Friday night in a matchup of NL Central playoff contenders. Andrew McCutchen singled and scored on a passed ball in a two-run fourth for the Pirates, who also scored on a wild pitch that inning. Pittsburgh totaled 41 runs during its...
Old McDonald got a win, K, K, K, K, K! And in this win he struck out seven….Yes, James McDonald finally showed flashes of his first half form again last night, pitching 6.0 innings, surrendering just 2 hits, 0 ER, and striking out 7 for his 11th win.  It was a huge rebound for J-Mac, who's been downright awful since the All-Star break. Pirates GM Neal Huntington decided to give...
TOP OF THE SYSTEM A look at how the current top 20 prospects did today.  Note that this list doesn't include players currently in the majors. Rankings are from the post trade deadline update. 1. Gerrit Cole, RHP, Altoona (3-5, 3.19) - 6.0 IP, 3 H, 2 R, 1 ER, 0 BB, 9 K, 0 HR 2. Jameson Taillon, RHP, Bradenton (6-7, 3.82) - DNP 3. Luis Heredia, RHP, State College (2-1, 2.28) ...
TOP OF THE SYSTEM A look at how the current top 20 prospects did today.  Note that this list doesn't include players currently in the majors. Rankings are from the post trade deadline update. 1. Gerrit Cole, RHP, Altoona (3-5, 3.19) - DNP 2. Jameson Taillon, RHP, Altoona (0-0, 0.00) - DNP 3. Luis Heredia, RHP, State College (2-1, 2.28) - DNP 4. Alen Hanson, SS, West Virginia...
There have been four former Pittsburgh Pirates players born on this date, including one that played just one inning of one game. In his Jolly Roger Rewind, John Fredland covers a doubleheader against the Reds from the 1990 season. Before we get to the former players, one current player has a birthday. Relief pitcher Chad Qualls turns 34 today. He came to the Pirates from the Yankees...
Your browser does not support iframes. Hanley Ramirez has developed this weird little celebration where he takes his hand and makes circles around his eyes, either like he's wearing glasses or taking a picture. We don't really know the true meaning of the charade, but it's something along those lines. What we do know is A.J. Burnett does not appreciate it. Ramirez hit a two...
Garrett Jones hit two three-run homers, A.J. Burnett became the first Pirates pitcher with 15 wins in 13 years, and Pittsburgh avoided a four-game sweep with a 10-6 victory over the Los Angeles Dodgers on Thursday. Jones had a career-high six RBIs, and Pedro Alvarez also homered for the Pirates, who had lost six of seven. The Dodgers, who lead the NL West by a half-game over San...
Recap What's more important, the win or Jmac's great start? I think they are about equal.  We need two things to happen in this series: Series Win Pitching Revival It doesn't start and end with this start from Jmac, both in his rebound or the season's.  The whole staff needs to turn it around. Still [...]
The Pirates open a three-game series in St. Louis on Friday night. Struggling right-hander James McDonald will be on the mound for the Bucs. The Cards will toss righty Jake Westbrook.
MLB News

Delivered to your inbox

You'll also receive Yardbarker's daily Top 10, featuring the best sports stories from around the web. Customize your newsletter to get articles on your favorite sports and teams. And the best part? It's free!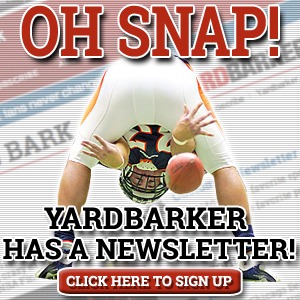 Latest Rumors
The Backyard

Today's Best Stuff

For Bloggers

Join the Yardbarker Network for more promotion, traffic, and money.

Company Info

Help

What is Yardbarker?

Yardbarker is the largest network of sports blogs and pro athlete blogs on the web. This site is the hub of the Yardbarker Network, where our editors and algorithms curate the best sports content from our network and beyond.