Found February 14, 2013 on Pirates Prospects:
PLAYERS:
Albert Almora
,
Max Fried
,
Deven Marrero
,
Pedro Alvarez
,
Scott Boras
,
Jin-De Jhang
,
Neil Walker
,
Gregory Polanco
,
Josh Bell
,
Jameson Taillon
,
Gerrit Cole
TEAMS:
Pittsburgh Pirates
The college baseball season begins tomorrow, which marks the beginning of draft prospect season. Ever since this site started, one of the goals has been to keep track of the players who could potentially be taken by the Pirates each year in June's draft. We keep individual player trackers updated with stats throughout the year, and have at least two weekly updates on the progress of all of the players who could go off the board around where the Pirates pick. The players we are tracking for the 2013 draft are below, along with information about where the Pirates pick, and a look at how each of the players below would fit into the Pirates' system. The Picks The Pirates pick twice in the first round this year. The first pick is number nine overall, which is their compensation pick for not signing Mark Appel last year. Under the old CBA, a compensation pick wouldn't have been protected. Under the new CBA, a compensation pick is protected, meaning if the Pirates don't sign the number nine pick this year, they'd get one more compensation pick in the 2014 draft. The second pick the Pirates have is the 14th overall pick, which is their regular pick in the draft. We only focus on potential first round candidates for the draft profiles, since it would be impossible to accurately follow players who could land with the Pirates in the later rounds. As far as those picks, the second round pick is number 50 overall. The third round pick is number 87, the 4th round pick is 119th overall, and add 30 picks for every round after that. The 2013 Draft Prospects Based on previous experiences, it's best to start small with the draft profiles. The pre-season rankings can see some drastic changes. This time last year Carlos Correa, Albert Almora, and Max Fried were rated as mid-first round picks. Correa went first overall, and Almora and Fried went top seven. Deven Marrero came in to the 2012 season as a consensus top five pick, and ended up falling to 24th overall. Chris Beck was a top ten pitching prospect and fell to the second round. In short, nothing is set in stone and a lot can happen between now and the draft. To get the initial list, I looked at several national rankings and picked out all of the players who ended up in the 9-14 range on multiple lists. That ended up being mostly hitters, which works out well for the Pirates, since they have a pitching heavy system. They had a few hitting prospects emerge in 2012, and a few breakout candidates in 2013, but adding more hitting wouldn't hurt. Below are the links to the profiles for each draft prospect we'll be tracking this year. As the year goes on we always add more players, mostly when they're linked to the Pirates or when their stock improves to the point where they could be considered where the Pirates are picking. After the links to the profiles I'll break down the names and how they could fit into the system. Trey Ball, LHP/OF, Prep Kris Bryant, 3B, San Diego Jonathon Crawford, RHP, Florida J.P. Crawford, SS, Prep Reese McGuire, C, Prep Oscar Mercado, SS, Prep Colin Moran, 3B, North Carolina Dominic Smith, 1B/OF, Prep Austin Wilson, OF, Stanford Replacing Pedro Alvarez Looking at things realistically, Pedro Alvarez is a Scott Boras client. That means he'll be leaving via free agency when he's eligible, which will be following the 2016 season. A college hitter in this draft could arrive in the majors by 2014-2015, and probably won't be fully adjusted until 2016. The Pirates don't have to draft for need, as a lot can happen between now and then to get a third base replacement. That is something they're going to have to start focusing on now. This draft has two college third basemen who rank around where the Pirates are picking. Kris Bryant from San Diego seems a lot like Alvarez, almost an Alvarez-lite. He's got plus to plus-plus power, and a plus arm, but might have to move to first base or right field and is prone to strikeouts. Colin Moran from North Carolina is a strong fielder at third base, and a great hitter, but doesn't have the power that Bryant has. Moran is also a left-hander, which fits PNC Park better, unlike Bryant who is a right-hander. The Pirates don't have any depth at third base in their system. There are a few raw talents in the very low levels, but there's no replacement for Alvarez on the horizon. There's also no one who could move him over to first base in the short term. If Bryant or Moran are available when the Pirates pick, they'd both certainly look good from both a talent and a system need standpoint. If one of them were to arrive early, they could push Alvarez over to first base. Shortstop is the Hardest Position to Fill The Pirates had a breakout shortstop prospect in their system last year in Alen Hanson. The only problem is that there's not a consensus opinion that Hanson can stick at short. More people are leaning that direction now than they were prior to his 2012 season, so that's a positive sign. However, shortstop is the hardest position to fill, and sticking at shortstop through the upper levels is far from a guarantee. The 2013 draft group has two prep shortstops who both have the defensive skills to stick at the position. J.P. Crawford looks like the top choice, with a plus arm and a strong glove. Oscar Mercado also has the defensive skills to stick at short, but an inconsistent bat. In the last two years we've seen shortstop prospects soar to the top of the draft, with Carlos Correa last year and Francisco Lindor in 2011. You could also add Manny Machado to that list in 2010. Because shortstop is such a hard position to fill, there's value in adding a guy who projects to stick at the position. The situation with Crawford and Mercado is tricky for the Pirates. They need to be good enough to be taken in the 9-14 range, but if they go too far they could soar past the Pirates and go in the top eight picks. If one of them is there when the Pirates pick, and if that player has lived up to the billing, then the Pirates would be smart to go with the shortstop prospect. Alen Hanson is a great prospect, but relying on one player to fill your long-term shortstop needs is not a good strategy. If you end up with two shortstops, that's a luxury that all 30 teams would like to have. Adding to the Catching Depth In the last year the Pirates have added some lower level catching depth. They drafted Wyatt Mathisen in the second round of the 2012 draft, and international prospect Jin-De Jhang has gotten a lot of attention for his hitting abilities and his work behind the plate. Both guys profile as potential two-way catchers, although neither is a guarantee to stick at the position. Much like shortstop, it's hard to stick behind the plate as you move up to the higher levels. Just look at Neil Walker as a recent example for the Pirates. With Jhang it's an issue of maintaining his weight. Mathisen hasn't had much experience behind the plate, but also is a risk of outgrowing the position physically. So while the Pirates have some lower level depth, adding to that depth wouldn't be a bad idea, and would only increase the chances of landing a two-way starting catcher down the line. Reese McGuire looks like a great potential pick for the Pirates. He's a power hitting left-handed catcher with a plus arm. He fits the system need for power hitters, adds to the lower level catching depth, and the left-handed power fits in at PNC Park. Even better, if he does have to move from behind the plate — or if Mathisen or Jhang stick — he could be an option at third base, which solves the Alvarez problem. There's a chance that McGuire could be there when the Pirates pick. Right now he's ranked in the 13-14 range. He's one of my early personal favorites from this draft, for the reasons listed above. Draft For Talent, Not Need So far the focus has been on system need, which is pretty much the only thing you can focus on this far out. We don't know yet which players will perform to expectations, which players will fade, and which players currently ranked in the late first round will jump to the Pirates' range. There are some players on the above list who play a position where the Pirates are well stocked — outfield and pitching. The Pirates have some strong pitchers at the top of their system, and a lot of depth below that. They've also added some top outfield prospects with the emergence of Gregory Polanco and the drafting of Josh Bell. You don't draft for need, you draft based on talent, which is why we're following the pitchers and outfielders despite the system strengths. On the outfield side, Austin Wilson is the big name. He was a top prospect out of high school in 2010, was drafted by St. Louis, but ended up going to Stanford. Wilson has the potential to be a power hitting right-fielder. The problem is that he's a strong candidate to go before the Pirates get to pick. If he is there when the Pirates pick ninth, he'd provide a lot of value. Dominic Smith is a prep outfielder with a lot of power potential and good hitting skills. Trey Ball is another prep outfielder who profiles as a two-way player. He's got the potential to be a five-tool outfielder, but is also a left-handed pitcher who can throw 89-92 with a tall projectable frame and loose arm action. On the pitching side, Jonathon Crawford is a college pitcher with a plus fastball and a plus slider. He does come with concerns about his delivery. Pirates fans are used to guys like Jameson Taillon and Gerrit Cole at the top of the draft, which might lower the appeal for Crawford. He's a pitcher with two plus pitches, which is good value in the middle of the first round. If one of these guys ends up being the best player available, the Pirates can't afford to pass on them because of system need. Austin Wilson and Trey Ball would top my list from this group, although both could be at risk to go off the board before the Pirates even pick.
Original Story:
http://feedproxy.google.com/~r/Pirate...
THE BACKYARD
BEST OF MAXIM
RELATED ARTICLES
Baseball Prospectus released a list of nine breakout candidates, with each writer picking one player to have a breakout season in the majors in 2013 (h/t Rumbunter). One of the breakout candidates was Travis Snider, who looks to be the favorite to win the starting right field job. Hudson Belinsky picked Snider as his breakout player, noting that the outfielder "could have a very...
With pitchers and catchers reporting today, and Spring Training starting up this week, we will be previewing the position battles to follow throughout the Spring. To keep track of the players who are in camp, and the updated status of each position battle, check out the 2013 Pittsburgh Pirates Spring Training Tracker. I've already reviewed two of the position battles heading into...
Around this time of year we see a lot of prospect lists come out, and almost all of them focus on a player's potential impact in the future, rather than the upcoming season. Keith Law takes a different approach each year, providing a list of the top 20 impact prospects for the 2013 season. The list is a ranking of players based only on their expected impact in the majors in 2013...
Top pitching prospect Jameson Taillon is making his debut in Major League Spring Training this year, although realistically it is only for the experience, with Taillon having no chance of making the major league team on Opening Day. The right-hander will go to Double-A to start the 2013 season, and if he pitches the way he did at the end of the 2012 season, he should find his way...
Baseball Prospectus has released their pre-season playoff odds and predictions, and have the Pittsburgh Pirates projected for a 79-83 record. The odds give the Pirates a 17% chance of making the playoffs, which is made up of a 6.8% chance of winning the division, and a 10.2% chance of winning a Wild Card spot. Pat Lackey wrote about this earlier today, pointing out that this shouldn't...
With pitchers and catchers reporting today, and Spring Training starting up this week, we will be previewing the position battles to follow throughout the Spring. To keep track of the players who are in camp, and the updated status of each position battle, check out the 2013 Pittsburgh Pirates Spring Training Tracker. If there's one area where Neal Huntington has been successful...
While reading Baseball Prospectus's list of nine potential breakout candidates yesterday, I was legitimately surprised to find Travis Snider at number six on the list. Then, I thought about it some and decided that I was surprised to find myself surprised to find Travis Snider at number six on the list. I was excited when the Pirates traded for him in July and he actually played...
KRIS BRYANT 3B, San Diego Born: January 4, 1992 Height: 6′ 5″ Weight: 215 Bats: Right Throws: Right Class: Junior Level: NCAA Advisor: N/A Links: All Kris Bryant Posts SCOUTING REPORT The Pirates will eventually have to replace Pedro Alvarez at third base, whether that's when he leaves via free agency, or if he eventually needs to move to first base. Bryant...
 Brandon Inge is 35 years old and still reinventing himself.  The diminutive catcher turned third baseman looks to extend his career again, this time as a member of the Pittsburgh Pirates.  Inge agreed to a minor league deal yesterday that includes an invitation to the Pirates major league camp. Only 5'11" 190 lbs., the Lynchburg, Virginia native spent his...
Spring training is hurtling towards us at a rapid pace, but the Pirates are apparently still filling out the fringes of their spring roster. While everyone was watching burning cabins and presidential speeches last night, the Pirates were signing Brandon Inge to a minor league deal. Inge, of course, spent most of his career in Detroit before being released by the Tigers in April...
My initial approach with the Brandon Inge news tonight was the same as any minor league signing: acknowledge that it happened and move on. Danny Knobler reported that the Pirates are close to a minor league deal with Inge, who turns 36 this season. Like 99% of minor league deals, this one comes with no risk, and a small chance to provide some sort of reward. For that reason, there's...
Pirates News

Delivered to your inbox

You'll also receive Yardbarker's daily Top 10, featuring the best sports stories from around the web. Customize your newsletter to get articles on your favorite sports and teams. And the best part? It's free!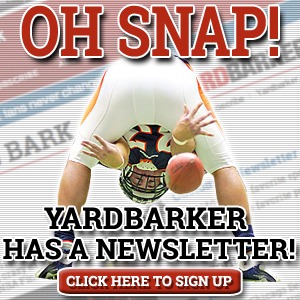 Latest Rumors
The Backyard

Today's Best Stuff

For Bloggers

Join the Yardbarker Network for more promotion, traffic, and money.

Company Info

Help

What is Yardbarker?

Yardbarker is the largest network of sports blogs and pro athlete blogs on the web. This site is the hub of the Yardbarker Network, where our editors and algorithms curate the best sports content from our network and beyond.