The Next Wave The Super Bowl is over and baseball is now officially acceptable to discuss on a daily basis! Seattle Seahawks fans may have been spurned by an absurd 10 AM start time in Atlanta a few weeks ago, but the Seattle Mariners baseball team is making moves worth being a little excited about. We all know that the top of the rotation is held down by one of the best pitchers in baseball, if not the best, in Felix Hernandez. The question marks begin after that. With the departure of Jason Vargas to the Angels, it is officially time for the young guns to step up. Players like Erasmo Ramirez, Hisashi Iwakuma, and Blake Beavan will be given opportunities right away in Spring Training, if they can start well and show consistency throughout the season, the M's will be in the wild card race through the All-Star break. This would be a welcome change to the Emerald City. Positives Leadership Felix is back and the King is ready to rock. Felix is one of four pitchers you would start a major league franchise with right now. Justin Verlander, Clayton Kershaw, and maybe Stephen Strasburg are the other options, but Seattle's King will still only be 27 this season, and is the workhorse this club will need to lead them again. For the King to make the next step, he will need to show postseason dominance. In order to that, he will need to bring up the young players. His leadership is strong, but if it steps up this year to another level, the M's staff can remain one of the best without household names on the roster. Relief Yes, we felt this way a year ago, but this season looks promising in the bullpen. Last season, Brandon League was coming off an all-star season and had the closer spot sown up for what seemed to be the inevitable future. Then, League lost it and lost it badly. This year, Tom Wilhelmsen has the keys, and a bartender knows to never give them up. Youngster Stephen Pryor will assume a late-inning role, and his flame throwing fastball will develop into a perfect set-up man for Wilhelmsen. Charlie Furbush and Lucas Luetge are quality players that are returning this season; the pen is a great place for experience and comfort to be present. Pressure The safety net is leaving. Pressure can make players crack, we see it all of the time in the majors, but it also develops the best players in the game. Blake Beavan has nowhere else to hide, and he can either put up (as he did to finish 2012) or suit up and head out of town (where he appeared headed early in 2012). This could be the year the Mariners give Hultzen his first shot. Iwakuma is the number two this year if he wants it, and the young studs, specifically Danny Hultzen will be given opportunities to shine at the show. Will they take it, or need more time to develop? This pressure comes from competition, let's hope manager Eric Wedge allows the competition in Spring Training to bring the best out of these Mariners. Negatives Experience The Kevin Millwood's of this team are no more, sure, Jeremy Bonderman could win a spot, but the rotation is about to be entrusted to the young pitchers that GM Jack Zduriencik has either brought in or drafted himself. From Hultzen to Erasmo Ramirez, the future is not on the horizon anymore. These players will need to gain experience yesterday and push forward today. Without the fire of seasoned veterans (aside from Felix of course), these pitchers will need to work together to get better every day. Fences If the Mariners organization truly believes that the fences being moved in will help hitters like Jesus Montero and Michael Morse hit home runs, the same will be true for the opposition coming into Safeco Field. A season ago, it seemed like Montero and players named Mike Trout, Albert Pujols and Mike Trumbo were the only ones that could hit bombs into the left field cheap seats (my personal favorite for a last second bargain). In 2013, more and more players will swing with more confidence, and the power numbers against will rise. Pitch Count Limits Remember the Strasburg debacle throughout last season? Remember how annoying it was watching the Nationals lose in the first round of the playoffs with their Ace watching from the sideline? Although the Mariners probably won't be in the exact same situation, it will be truly annoying watching the organization shut down Hultzen or James Paxton in order to save their precious arms for years to come. It might be the best way to take care of these pitchers, but each person is different. I hope the management won't limit a potential Verlander or Felix-type pitcher because the system says 180 innings and no more. Let them take their bumps and push through; they will be better for it in the end. Cheers. CLICK HERE TO CHECK OUT THE MARINERS BLOG IN OUR CLUBHOUSE TODAY AT NWSB!
Original Story:
http://www.nwsportsbeat.com/mariners/...
PLAYERS:
Felix Hernandez
,
Jason Vargas
,
Erasmo Ramirez
,
Hisashi Iwakuma
,
Blake Beavan
,
Justin Verlander
,
Clayton Kershaw
,
Stephen Strasburg
,
Brandon League
,
Tom Wilhelmsen
,
Stephen Pryor
,
Charlie Furbush
,
Lucas Luetge
,
Danny Hultzen
,
Eric Wedge
,
Kevin Millwood
,
Jeremy Bonderman
,
Jack Zduriencik
,
Jesus Montero
,
Mike Trout
,
Albert Pujols
,
James Paxton
TEAMS:
Seattle Seahawks
,
Seattle Mariners
,
Los Angeles Angels
,
Detroit Tigers
,
Los Angeles Dodgers
,
Washington Nationals
MORE FROM YARDBARKER
MLB News

Delivered to your inbox

You'll also receive Yardbarker's daily Top 10, featuring the best sports stories from around the web. Customize your newsletter to get articles on your favorite sports and teams. And the best part? It's free!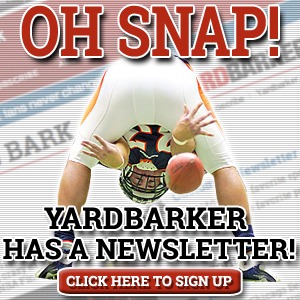 Latest Rumors
Best of Yardbarker

Today's Best Stuff

For Bloggers

Join the Yardbarker Network for more promotion, traffic, and money.

Company Info

Help

What is Yardbarker?

Yardbarker is the largest network of sports blogs and pro athlete blogs on the web. This site is the hub of the Yardbarker Network, where our editors and algorithms curate the best sports content from our network and beyond.