Found May 08, 2012 on The Daily Stache:
PLAYERS:
Miguel Batista
,
Joe Blanton
,
Roy Halladay
,
Ike Davis
,
Lucas Duda
,
Andres Torres
,
Juan Pierre
,
Jimmy Rollins
,
Placido Polanco
,
Dillon Gee
,
Darryl Strawberry
TEAMS:
Philadelphia Phillies
,
New York Mets
Following Monday night's thrilling win, set off by the three-run bomb by #TeamValdespin, the Mets send Miguel Batista to the mound this evening looking to take the series and extend their winning streak to four games. Pray for Rain.
When a team goes into a game on a losing streak, it's said they're looking for their start to be a stopper. I anticipate Batista to have the opposite effect this evening on the New York winning streak. He allowed six runs in less than four innings in his last start and I have no reason to believe that tonight will be any different. He'll be opposed by Joe Blanton, who only threw a three-hit shutout against the Braves his last time on the bump. Great matchup.
One upshot facing Blanton could have is jumpstarting New York's lefty-heavy lineup. Over their last six games, the Mets have faced four lefties and Roy Halladay. Tonight they send out six guys who will be hitting lefty and an average righthander like Blanton could be just what lefty sluggers Ike Davis and Lucas Duda need to get going. Or he could shut them down like everybody else has. Who knows really?
Though there are storms in the forecast, first pitch is still scheduled for 7:05 p.m. and the game can be seen on SNY or heard, as always, on WFAN 660AM.  Join the conversation on Twitter by following @dailystache or yours truly, @DevOnSports.
Mets Lineup:
Torres - Nieuwenhuis - Wright - Duda - Murphy - Davis - Valdespin - Nickeas - Batista
Stache Fact: Since his return to the lineup last week in Houston, Andres Torres has been hot, reaching base 11 of the 25 times he's stepped in the box. He's also driven in six runs since coming off the DL.
Phillies Lineup: 
Rollins - Pierre - Victorino - Pence - Ruiz - Polanco - Mayberry - Orr - Blanton
Stache Fact: Juan Pierre is quietly having a solid season for the Phillies. Pierre has 25 hits and seven walks in 86 plate appearances, giving him a .395 on-base percentage for the year so far.
Pitching Matchup:
NYM: Miguel Batista (0-1, 6.92 ERA, 2.23 WHIP, 11 K) - It's hard to express how painful it is to watch Batista pitch. It should be classified as a form of torture. His last start — against the inept Giants lineup — was abysmal. He lasted less than four innings, allowing six runs on eight hits. He also walked three, putting his WHIP for the day near 3.0. That's not good. His relief outings haven't been much better. He's just bad.
It comes as no shock that Phillies players have had success against Batista. Jimmy Rollins is 11-for-20 lifetime against him with a homer, two triples, a double and four walks and Placido Polanco is 11-for-33 lifetime against him. Even Phillies general manager Ruben Amaro has homered off of Batista, one of the 16 homers Amaro hit in his eight-year career.
HOU: Joe Blanton (3-3, 2.83 ERA, 1.06 WHIP, 21 K) Only twice in his nine-year career has Blanton posted a sub-4 ERA, but he's off to a great start in 2012. His last start was an absolute gem in Atlanta as he baffled the Braves over nine innings for a three-hit shutout.
For some reason, I thought the Mets had knocked Blanton around pretty well in his career, but that's not really the case. Tonight will mark his 10th career start against New York and over his 54 previous innings he's allowed just 21 earned runs. He sports a 1.19 career WHIP against the Mets and Mets hitters have hit just .250 against him. Ike Davis is 5-for-11 off Blanton in his career and Wright is 6-for-23 with three doubles, but Blanton has also struck him out once every four at-bats.
Stache Keys to the Game:
Rain Dancing- If the rains can push this game to sometime in August or September, allowing the Mets to bump Batista from the rotation this time around and go right to Dillon Gee tomorrow, that would be a blessing.
Give Us 5 of Your Best – If the game does go on, the best the Mets can hope for is five decent innings out of Batista. If they can get through five with under five runs allowed by the starter, I'll consider that a small victory.
Keep Hitting with Two Outs – The resiliency of this Mets team is the thing that perhaps makes them the most fun to watch. All five Mets runs last night were scored with two outs and for the season New York has scored 62 of their 111 runs with two down.
This Date in Mets History:
On this date in 1961, less than a year before New York's new national league team took the field it was christened with the name "Mets." The name was selected by owner Joan Payson out of a list that also included the Islanders, Rebels, Skyliners, NYBs, Burros, Jets, Continentals and, appropriately enough for this weekend at the box office, the Avengers.
Also on this date, back in 1983, Darryl Strawberry got his first major league hit and RBI in a 10-5 win over the Reds.
Original Story:
http://dailystache.net/archives/1103
THE BACKYARD
BEST OF MAXIM
RELATED ARTICLES
The New York Mets (17-13) defeated the Philadelphia Philles (14-17) tonight to earn their 10th comeback victory of the season and tie their high-water mark on the season at four games over .500.Miguel Batista (ND, 5.89 ERA)  immediately worked himself into trouble in his first inning of work, allowing a two-run blast to Hunter Pence in a game which seemed doomed from the start....
The New York Mets will look to extend their winning streak to four in a row this evening in Philadelphia on the heels of one of the most feel good wins of the season.If things were ever to be considered bizarre in the National League East, look no further than tonight as an example. The third place Mets (16-13), given their death certificate less than two months ago, are playing...
New York Mets (16-13) at Philadelphia Phillies (14-16) Miguel Batista (0-1, 6.92) vs. Joe Blanton (3-3, 2.83)Time: 7:05 Citizens Bank Park TV: CSN Weather: Showers, 63 Media: Twitter and FacebookMike Rizzo was fined. So that's fun.As for tonight's game, Carlos Ruiz moves up to the 5-spot in the order. He has been  their most consistent – and most awesome – offensive...
Miguel Batista did little to solve the problem that is Mike Pelfrey's absence from the rotation, but the Mets overcame a slow start tonight to defeat the Phillies once again 7-4. Trailing 4-1 entering the seventh, New York got to work when last night's hero Jordany Valdespin got on base with a lead-off walk against Phillies starter Joe Blanton. However, Blanton would get catcher...
Starting Lineup Andres Torres – CF Kirk Nieuwenhuis – LF David Wright – 3B Lucas Duda – RF Daniel Murphy – 2B Ike Davis – 1B Jordany Valdespin – SS Mike Nickeas – C Miguel Batista – RHP Mets Notes SERIES NOTES: New York is now 6-0 in the first game of a series vs. NL East opponents this year, including 2-0 vs. the Phillies. This is the Mets' 10th series of...
The New York Mets (17-13) defeated the Philadelphia Phillies (14-17) by a score of 7-4 tonight in Philadelphia. The Mets have now won 4 games in a row, and have taken the first two games in Philly. Miguel Batista didn't start too well, but settled down nicely and gave the Mets some much needed innings. Batista pitched 5.1 innings and allowed four runs, two earned, on eight hits...
It started out as a clash of styles. Joe Blanton likes chicken wings (or used to like them, as it looks like he's dropped a few). Miguel Batista is a poet. This made Tuesday's Mets/Phillies matchup into your classic Emily Dickinson vs. Larry the Cable Guy battle. But in the first two innings, this was the only poetry Batista was writing: Roses are redViolets are blueI gave...
Much like in the series opener, the New York Mets found themselves down early on against the Philadelphia Phillies Tuesday night.  This time it was 2-run homer by Hunter Pence in the first inning off Miguel Batista that put New York behind early, but even after falling down 4-0, the Mets would not be denied. With the team down three and one man on with two outs in the 7th inning...
Joe Blanton of the Philadelphia Phillies slots in behind the aces.  How do the Braves compare at the bottom of their rotation?  The Apocalyptic Horsemen Stats are in my recent coverage linked below. TAL'S HANDY STATS   WELCOME, NEWCOMERS: I am alternating a game-day 2012 ERA For The NL East and a 2012 ERA For The MLB 5. See link section below. In each publication, the number...
The New York Mets (16-13) look to secure a series win against the Philadelphia Phillies (14-16) tonight at Citizens Bank Park in Philadelphia. The game begins at 7:05 PM and can be seen SNY. Starting Lineups: #Mets Tuesday lineup at Philly: Torres-CF, Nieuwenhuis-LF, Wright-3B, Duda-RF, Murphy-2B, Davis-1B, Valdespin-SS, Nickeas-C, Batista-RHP — New York Mets (@Mets) May 8, 2012...
The Phillies entered play Tuesday with an 11-3 record when they scored more than three runs in a game. It's not surprising. With a pitching staff that includes three All-Stars -- Roy Halladay, Cliff Lee and Cole Hamels -- and two dependable right-handers in Joe Blanton and Vance Worley, they should win more games than they lose when they score at least four runs. But for the...
Phillies (14-15) v. New York Metropolitans (15-13) Pitching Matchups:Monday, 7:00 - Roy Halladay v. Jon NieseTuesday, 7:05 - Joe Blanton v. Miguel BatistaWednesday, 7:05 - Cliff Lee v. Dillon GeeMuts Batting:Runs - 106 (20th)Avg - .263 (6th)Slug - .375 (22th)Muts Pitching:ERA - 4.35 (24th)WHIP - 1.40 (24th)BAA - .264 (22nd)Their Freddy Galvis:Ike Davis -Ike becomes the first person...
MLB News

Delivered to your inbox

You'll also receive Yardbarker's daily Top 10, featuring the best sports stories from around the web. Customize your newsletter to get articles on your favorite sports and teams. And the best part? It's free!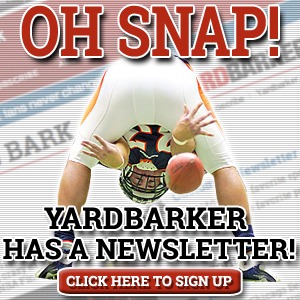 Latest Rumors
Best of Yardbarker

Today's Best Stuff

For Bloggers

Join the Yardbarker Network for more promotion, traffic, and money.

Company Info

Help

What is Yardbarker?

Yardbarker is the largest network of sports blogs and pro athlete blogs on the web. This site is the hub of the Yardbarker Network, where our editors and algorithms curate the best sports content from our network and beyond.