Found July 12, 2013 on Bronx Pinstripes:
Hiroki Kuroda (7-6, 2.77 ERA) goes up against the Twins the first time this season with Scott Diamond (5-8, 5.52 ERA) on the mound for Minnesota. Diamond made his second career start on his native soil vs. the Blue Jays on Sunday, and it was forgettable. He went just 4 2/3 innings, giving up six runs on eight hits while tying his career high walks with four. Before the Yankees' 8-4 win, Joe Girardi was confident Derek Jeter would return to the field Friday against the Twins without any limitations. "Well, I don't think Derek would ever put a limitation on himself," Girardi said. "I think Derek would run himself out there for the next 70 games if it was up to him. That's just who he is. He expects to play every day. From that standpoint, I think we have to guard from rushing him back too much, and we have to take days off. So it's my job to manage him, physically, even though he's going to want to be out there every day." Jeter went 1-4 at the plate Thursday with an RBI and a run scored, and as far as Girardi is concerned, there's no reason Jeter won't be the same Jeter as he's seen in previous years. "For him to be the Derek he was last year," Girardi said, "there's nothing that tells me right now that he can't be — that he's not going to be able to be productive and play shortstop for us. So those are my expectations." Brett Gardner wasn't in the starting lineup Thursday after he took a pitch to his right ankle Wednesday night. He did pinch hit for Jeter in the eighth inning, but before getting back in the starting lineup, Gardner said he still needs to get the ankle loosened up. "I have to get some treatment and get it loosened up," Gardner said. "My legs are a big part of my game, and if I can't run, there's no sense in playing. Hopefully, I'll be able to run."   Notes on the game The Yankees are now 30-1 when scoring at least five runs. This season the Bombers are 16-5 against the AL Central. Brian Cashman says ARod will not return to the Bronx before July 22. Game kicks off at 7:05 PM (EST) on Yes.
Original Story:
http://bronxpinstripes.com/game-day/p...
THE BACKYARD
BEST OF MAXIM
RELATED ARTICLES
All it took was one game and Derek Jeter once again transformed from a player to a spectator. On Thursday Jeter's quad tightened up after he tried to run out an in-filed play. He was called up to the Yankees after four games of minor league action after rehabbing his broken ankle. Now, the Yankees have both in statement and comments let it be known that nothing will be certain...
Derek Jeter made his season debut for the New York Yankees yesterday, but his return was marred by the fact that he exited the game with a quad injury suffered while running to first base. Jeter and the Yankees have downplayed the ailment, but it is severe enough to require that he undergo an MRI. The results will be announced today, and they will determine Jeter's status...
Derek Jeter singled and scored in his first at-bat since October 13. (Photo by Elsa/Getty Images) Kansas City Royals 4 — New York Yankees 8   Derek Jeter made a successful 2013 debut in today's 8-4 win over the Kansas City Royals. "People! It feels so good to be back" The lyrics of Eminem's "Square Dance" to introduce Derek Jeter were heard amidst the standing ovation...
  The New York Yankees can't seem to catch a break this season. Derek Jeter, made his long-awaited return to the lineup today against the Kansas City Royals, after injuring his ankle in the postseason last year, but according to Bob Nightengale of USA Today Sports, the Yankees captain may have to sit out again. Tough news in New York, with Derek Jeter now undergoing an MRI for...
Derek Jeter was back, and the New York Yankees felt a whole lot better. At least until he needed to make an early exit. The Yankees captain singled on his first pitch of the season, then was pulled for a pinch-hitter in the eighth inning with a tight right quadriceps in an 8-4 victory Thursday over the Kansas City Royals. "I hope it's not a big deal," Jeter said...
Derek Jeter (Photo Credit: Frank Franklin/AP) The New York Yankees played their first 91 games without Derek Jeter. Thursday was game 92 and he debuted in an 8-4 victory over the Kansas City Royals. The matchup pitted Ervin Santana of the Royals against Andy Pettitte of the Yanks. As with his July 6 start against the Baltimore Orioles, Pettitte quickly found himself trailing 3-0...
Ladies, watch out!  The Mack has returneth.  Derek Jeter and his equipment are rumored to be on the prowl in New York City again. According to the New York Post, Derek Jeter and his baseball equipment have been sent packing to New York City.  Jeter, who hasn't played since fracturing his ankle during Game 1 of the 2012 ALCS, is back just in time…for the All-Star break.  Assuming...
The New York Yankees have been without a mainstay of the roster this season; two actually, Alex Rodriguez and Derek Jeter. In the last week or so both superstars were finally cleared to start playing and well--it's not going so well for either of them. Word is that the club plans on letting A-Rod take all the time he can in the minors to get back up to speed, but it sounds...
CAPTAIN COMEBACK
Yankees shortstop Derek Jeter reportedly is expected to make a return to the team's lineup in some capacity Thursday night for a game against the Royals.
After Travis Hafner got injured, the New York Yankees needed another DH.  So Cashman called Derek Jeter up from his rehab assignment to take his place. In Jeter's first game back, he went 1-4 with 1 RBI.  In his first at bat of the season, he legged out an infield single.  He later came around to score as well. But what got most of the headlines about Jeter's return was that...
The Captain is back! (Photo by Al Bello/Getty Images) According to Ken Rosenthal, major league sources have said that shortstop Derek Jeter will rejoin the Yankees and is expected to be in the starting lineup at either shortstop or designated hitter against the Kansas City Royals on Thursday afternoon.   Sources: Jeter to rejoin #Yankees Thursday afternoon against #Royals. Story...
Derek Jeter made his season debut for the Yankees on Thursday after missing the first 91 games of the season recovering from a broken ankle suffered during last year's playoffs. The captain didn't play the field at all, and went 1/4 with an RBI and a run scored. His lone hit was an infield single, mainly caused by the fact that Miguel Tejada was the Royals' third baseman...
MLB News

Delivered to your inbox

You'll also receive Yardbarker's daily Top 10, featuring the best sports stories from around the web. Customize your newsletter to get articles on your favorite sports and teams. And the best part? It's free!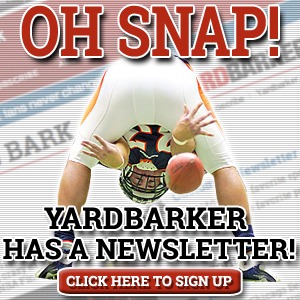 Latest Rumors
Best of Yardbarker

Today's Best Stuff

For Bloggers

Join the Yardbarker Network for more promotion, traffic, and money.

Company Info

Help

What is Yardbarker?

Yardbarker is the largest network of sports blogs and pro athlete blogs on the web. This site is the hub of the Yardbarker Network, where our editors and algorithms curate the best sports content from our network and beyond.