Found September 01, 2012 on hardballchat.com:
PLAYERS:
Zack Greinke
,
Mike Trout
,
Danny Haren
,
Carlos Ramirez
,
Kaleb Cowart
,
Andrew Romine
,
Kole Calhoun
,
Jeremy Moore
,
Nick Maronde
,
Chris Iannetta
,
Bobby Wilson
,
Hank Conger
,
Jean Segura
,
Vernon Wells
,
Torii Hunter
,
Peter Bourjos
,
John Hellweg
,
Ariel Pena
TEAMS:
Los Angeles Angels
,
Milwaukee Brewers
Before the season there seemed to be no way that the Angels would wind up outside the playoffs. Now, with every passing day it appears more and more likely they won't be in. To make matters worse for the future, they doubled down and traded three very good prospects for Zack Greinke. Greinke has not performed up to snuff and the same could be said for many of the veterans the Angels relied on. Moreover, super prospect Mike Trout is no longer a prospect. Fortunately, he has paid off in a huge way, but that leaves the rest of the farm system lacking. The Angels have the money to re-sign Greinke if he so chooses, so that deal could end up working out long-term (just as the Dan Haren trade did). However, some rebuilding of the farm system needs to be done. Age LV How BP BA MLB POS C Carlos Ramirez 24 AA D 15 NR 17 NR 1B C.J. Cron 22 A+ D 5 5 2 2 2B Taylor Lindsay 20 A+ D 6 7 3 NR 3B Kaleb Cowart 20 A+ D 4 6 1 NR SS Andrew Romine 26 AAA D 16 NR 8 NR OF Kole Calhoun 24 AAA D NR NR 9 NR OF Jeremy Moore 25 AAA D 9 NR 10 NR OF Randal Grichuk 21 A+ D NR NR 11 NR P Nick Maronde 22 AA D 8 10 4 NR Carlos Ramirez– Catcher The Angels catching situation is a bit murky to be sure. Chris Iannetta was supposed to solidify the position along with Bobby Wilson and Hank Conger. Well, the catcher position has been one of the many disappointments this year. Ramirez is a decent prospect, but really not on the level of best catching prospects in baseball. In other words, he isn't any better than what they already have. C.J. Cron– First Base Cron has huge numbers in the California League. He has already surpassed 120 RBIs on the season. In a 142 game season that is absolutely tremendous, but the California League is a hitter's paradise. Many a player has produced similar numbers and reentered obscurity when they advanced to AA. Time will tell whether he will be another one of those. Taylor Lindsay– Second Base Those that follow this site regularly know that we have been tracking Lindsay as one of our top ten second basemen. He got off to an inauspicious start, but after all was said and done the numbers ended up being pretty good. Of course, we are talking about the California League again, so we need to temper our expectations. Kaleb Cowart– Third Base Alberto Callapso is holding down the fort for now, but Cowart is another one of those advanced A marvels. He has more than 100 RBIs combined between two levels of A ball. At only 20, the Angels hope he is just beginning to grow into his power. He already has impressive plate discipline, so power is the last piece of the puzzle. Andrew Romine– Shortstop This is where Jean Segura would have been before the Zack Greinke deal. Often, putting trades in those terms helps us understand what those trades do to a farm system. Romine is hardly a prospect in any real way. His best chance is to make it as a utility infielder, but the Angels are pretty deep in that department for the time being. Kole Calhoun– Outfield Calhoun is a possibility as a reserve outfielder or trade bait if the Angels want to keep spiraling down the rabbit hole. He does everything, but he doesn't do anything well enough to be a regular in this outfield. However, if the Angels find a taker for Vernon Wells and if they let Torii Hunter go then there might be a spot for a fourth outfielder. Jeremy Moore– Outfield Methuselah would be proud. Moore has been in the Angels system a very long time and he has steadily climbed his way through the system. The Angels hoped for so much more, but his future is very similar to Calhoun's. With both Peter Bourjos and Mike Trout entrenched as good center fielders, Moore might make it as a fourth of fifth outfielder. Randal Grichuk– Outfield The Angels advanced A team is loaded with hitters and he is just another one. The problem is that he hasn't learned plate discipline yet. He is making decent enough contact ("only" 91 strikeouts). Yet, when you walk only 23 times you don't have a large margin for error. He has time to develop and if he does he could compete with the other outfielders in the system. Nick Maronde– Pitcher When the Angels traded two prime arms to the Brewers, Maronde ended up taking over as the best pitching prospect in the system. When you look at the Baseball America and Baseball Prospectus rankings, you have to keep in mind that those rankings were done before the season when Jean Segura, John Hellweg, and Ariel Pena were still in the system.
Original Story:
http://www.hardballchat.com/2012/09/p...
THE BACKYARD
BEST OF MAXIM
RELATED ARTICLES
Los Angeles Angels outfielder Torii Hunter has found a way to turn back the clock on his game this year. The 37-year-old has been rejuvenated by a switch to the No. 2 spot in the lineup, nestled in between dynamic rookie outfielder Mike Trout at leadoff and future Hall of Fame first baseman Albert Pujols batting third. Hunter has batted .351 (97-for-276) in the spot since moving...
5,764 fans witnessed something special Wednesday night. It's been a long time since we could say it, but Scott Kazmir got that elusive victory he's been looking for. Kazmir, facing the Bridgeport Bluefish for the third time this year, finally got his win, and hopefully silenced some of the critics that have written him off. In what was his most dominant performance in years...
There is a lot of uncertainty about what September holds for the Los Angeles Angels, but this much is certain: The team is going to ride its ace right-hander as much as possible. Jered Weaver is lined up to start seven of the Angels' final 29 games this season, beginning Sunday in Seattle and possibly ending on the final day of the regular season there as well if the Angels...
The American League West is suddenly the best division in baseball and two of the hottest teams right now will square off in Oakland in an AL West showdown. The Oakland A's and the Los Angeles Angels begin a three-game series on Monday that will have plenty of Wild Card implications.
Kendrys Morales drove in four runs and Torii Hunter had four hits, helping the Los Angeles Angels snap the Seattle Mariners' eight-game home winning streak with a 9-1 win Friday night. Morales hit a three-run homer in the first off Seattle starter Kevin Millwood. His drove in Mike Trout with a single up the middle in the fourth inning. Dan Haren (9-10) pitched seven innings...
Mark Trumbo hit a two-run single in the eighth inning that helped hand Felix Hernandez his first loss in nearly three-months, and the Los Angeles Angels beat the Seattle Mariners 5-2 Saturday. Hernandez (13-6) lost for the first time since June 12. He entered this outing 9-0 with a 1.40 ERA over his previous 14 starts, including a perfect game. Mike Trout and Torii Hunter singled...
Jesus Montero hit another home run off Angels ace Jered Weaver, leading Hisashi Iwakuma and the Seattle Mariners past Los Angeles 2-1 Sunday. Carlos Peguero also homered against Weaver. Iwakuma pitched 7 1-3 scoreless innings and helped end the Angels' five-game winning streak. Montero singled early, then hit his 15th home run of the season in the fourth. He has four homers...
Is this a case of too little, too late? The Angels are finally playing the way we had hoped for all season, only the A's and the O's seem to have already been fited for glass cleats and appear to be on their way to the October Ball. If it is the case that the Halos will fall short of the postseason, then the blame will be shared by several people on the team. But if, by some...
Pitching has been key to the Oakland Athletics' success over Los Angeles, but the Angels have plenty of reason to be concerned about Oakland hitters as well this week. The Athletics will go for their 10th straight win Monday when they open a three-game home series against the Angels. While Los Angeles (71-63) has won nine of 12, it sits 5 1/2 games behind Oakland (76-57) for...
ANAHEIM, Calif. -- Zack Greinke pitched seven strong innings Thursday night, helping the Los Angeles Angels to a 5-2 win over the Boston Red Sox that completed a season sweep. The Angels went 6-0 against the Red Sox, with all of the games coming in the past 10 days, including three games this week at Angel Stadium. It's the first time in the Angels' 51-year history that...
ANAHEIM, Calif. (AP) -- Zack Greinke yielded five hits over seven strong innings, Albert Pujols hit an early two-run double and the Los Angeles Angels swept their season series with Boston for the first time with a 5-2 victory over the Red Sox on Thursday night. Mark Trumbo and pinch-hitter Alberto Callaspo drove in runs in the third inning for the Angels, who stayed in the AL wild...
The importance of team victories cannot be stressed enough. It's one thing for a select few players to carry a team through a game or a series, but as the season dwindles down, the Angels need to play together in order to keep their playoff hopes alive.  Angels 5, Red Sox 2 Game Notes:  - Zack Greinke earned his third win of the season (with the Angels) this evening...
MLB News

Delivered to your inbox

You'll also receive Yardbarker's daily Top 10, featuring the best sports stories from around the web. Customize your newsletter to get articles on your favorite sports and teams. And the best part? It's free!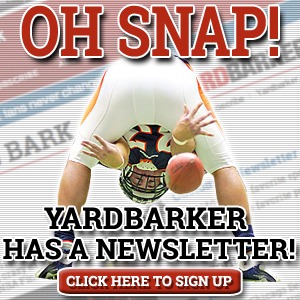 Latest Rumors
Best of Yardbarker

Today's Best Stuff

For Bloggers

Join the Yardbarker Network for more promotion, traffic, and money.

Company Info

Help

What is Yardbarker?

Yardbarker is the largest network of sports blogs and pro athlete blogs on the web. This site is the hub of the Yardbarker Network, where our editors and algorithms curate the best sports content from our network and beyond.