Found November 30, 2011 on PRO Rumors:
Here's the first financial efficiency report we at PRO Rumors are going to make. Lets start with the St. Louis Cardinals because they were the 2011 World Series' Champions. I hope you enjoy this as much as a enjoyed writing it. The Cardinals won 90 regular season games, or 41 above the 49 games won line. They paid $105,433,572 in salaries. That means the Cardinals paid $2,293,574.93 for every win they got above 49. Their top five paid players were: – Matt Holliday ($16,317,774): Holliday hit .296/.388/.525 with 22 HR's, 75 RBI's, 83 runs and a .912 OPS. For every home run Holliday hit, he earned $741,717. For every RBI he earned $217,570.32. For every time he got on base he earned $81,588.87. – Albert Pujols ($14,508,395): Pujols hit .299/.366/.541 with 37 HR's, 99 RBI's, 105 runs and a .906 OPS. Pujols earned $392,118.78 for every home run he hit or $146,549.44 for each RBI he had or $60.959.64 for every time he got on base. – Chris Carpenter ($14,259,403): Carpenter was 11-9 with a 3.45 ERA in 237.1 innings. Carpenter earned $1,296,309 for each win or $74,656 for each of his strikeouts (191). On a side note, Carpenter also earned $1,296,309 for each hit he got. – Kyle Lohse ($12,187,500): Lohse was 14-8 with a 3.39 ERA in 188.1 innings. Lohse earned $870,535 for each victory or $109,797 for each strikeout. – Lance Berkman ($8,000,000): Berkman hit .301/.412/.547 with 31 HR's, 94 RBI's, 90 runs and a .959 OPS. Berkman earned $258,064 for every home run he hit or $33,057.85 for every time he got on base. The team had a collective OBP of .341, a SLG of .425 and an OPS of .766. They also scored a total of 762 runs which breaks down to the Cardinals spending $138,364.27 for each run. If we take a look at their top five paid players, we could see that Berkman was the most productive among the three position players (and financially the cheapest). His OBP and SLG were higher than Pujols' and Hollidays'. Berkman, who was picked up by the Cardinals during the off season, got on base a little more than four times every 10 times he stepped to the plate. The Cardinals advanced to the postseason via the NL wild-card spot, and eventually ended up winning the World Series against the Texas Rangers in seven games. Image by Keith Allison under the Creative Commons License.
Original Story:
http://www.prorumors.com/2011/11/rumo...
THE BACKYARD
BEST OF MAXIM
RELATED ARTICLES
The Cardinals remain interested in bringing back free agent Rafael Furcal but the ongoing talks with free agent first baseman Albert Pujols could eventually force them to look elsewhere at shortstop. In a conversation Tuesday, Cardinals general manager John Mozeliak admitted that negotiating with Pujols could cause the club to miss out on other opportunities. The Cardinals are...
The Cubs are pursuing both Albert Pujols and Prince Fielder, and not simply because the free-agent first basemen are difference-makers. No, the Cubs also are acknowledging two emerging realities - a dwindling number of sluggers available in future free-agent markets, and the restrictions on spending in the amateur draft under baseball's new collective-bargaining agreement. ...
Matt Holliday plays outfield for the St. Louis Cardinals. He is among the best position players in baseball, posting a WAR at 5.0 or above in each of the last five seasons. Even in his injury plagued 2011, he managed to hit the 5.0 mark exactly. He gets on base, hits for power, fields his position well and even runs decently. Basically, Matt Holliday is the type of player teams...
So now it's starting to get interesting. The Cubs are in the hunt for Albert Pujols? Really? Can it get any better (or worse) than this?
The Cubs are reportedly in contact with agents for Albert Pujols and Prince Fielder, and while chairman Tom Ricketts would not comment on either, he said it's not out of the question that the team would offer a long-term deal to anyone.
The Chicago Cubs are not limiting their search for a new first baseman on the free agent market. Albert Pujols and Prince Fielder are both being pursued by the Cubs, FOX Sports' Ken Rosenthal reports. New Cubs president Theo Epstein recognizes that with new limits on amateur spending, teams must be more aggressive in spending at the major-league level, according to Rosenthal...
The Cubs are pursuing both Albert Pujols and Prince Fielder, according to Ken Rosenthal and Jon Paul Morosi of FOX Sports. The Cubs like Pujols' defense and are more willing to sign him to a long-term deal, even though Fielder's three years younger.  The Cubs intend to rebuild, but they're interested in signing one of the free agent first basemen, partly because they don't...
Ricketts believes club moving forward on number of frontsAfter reports spread Tuesday the Cubs were interested in both Prince Fielder and Albert Pujols, Tom Ricketts was asked if he was willing to offer a mega-deal to any free agent this offseason.
In baseball's version of Christmas bargain hunting, Ned Colletti made a flurry of supporting cast signings in November, because that's all the Dodgers can afford. At next week's Winter Meetings, he can't play big spender chasing Albert Pujols and Prince Fielder.
MLB News

Delivered to your inbox

You'll also receive Yardbarker's daily Top 10, featuring the best sports stories from around the web. Customize your newsletter to get articles on your favorite sports and teams. And the best part? It's free!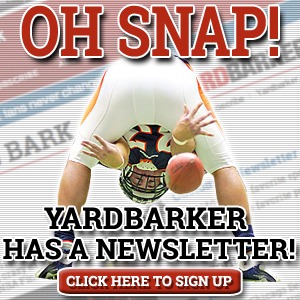 Latest Rumors
Best of Yardbarker

Today's Best Stuff

For Bloggers

Join the Yardbarker Network for more promotion, traffic, and money.

Company Info

Help

What is Yardbarker?

Yardbarker is the largest network of sports blogs and pro athlete blogs on the web. This site is the hub of the Yardbarker Network, where our editors and algorithms curate the best sports content from our network and beyond.