Found June 19, 2012 on Mets Fever:
Photo by Michael BaronThe Mets weren't as concerned as many fans with the departure of Jose Reyes because they considered Ruben Tejada an adequate replacement and for the most part, minus the flashiness Tejeda was doing a solid job until his injury.
They had a veteran journeyman in Ronny Cedeno to fill-in if there was an injury but when Cedeno also went down there were many questions about the team's depth.  Prior to his injury Justin Turner wasn't seen as an everyday shortstop and Jordany Valdespin quickly showed that he should stick to the right side of the infield.
Even as Omar Quintanilla was being called up some thought the Mets should have just promoted Sean Kazmar, considered a a weak hitting defensive specialist.  But it was Quintanilla who arrived and received very little fan fare.  He still hardly gets mentioned as his defense has been serviceable and he has made solid contributions at the plate.
Quintanilla is hitting .258 with 4 doubles, 1 homerun and 4 RBIs while posting a .97 fld. pct. .973, two errors in 53 attempts while turning 12 doubleplays.
Original Story:
http://www.metsfever.com/2012/06/quin...
THE BACKYARD
BEST OF MAXIM
RELATED ARTICLES
On Monday night, R.A. Dickey was in complete control of his craft.  He pitched his third complete game of the season.  He struck out a career-high 13 batters.  He extended his streak of consecutive innings without allowing an earned run (42⅔ and counting).  And oh yes, he became the first pitcher in Mets history to pitch back-to-back complete game one-hitters. But this particular...
Another rough night In Binghamton… Pawtucket 6, Buffalo 1 Sunday was the final game of the four-game set, and the end result was no different from the first three. The Bisons fell 6-1 to the PawSox, drifting eight games behind in the divisional race heading into an 8-game road trip to Norfolk and Durham. Inefficient starting pitching doomed the Herd this weekend, and the case was...
The idea is certainly appealing to the New York Mets: R.A. Dickey on the mound every four days instead of five. Dickey puts less stress on his arm than a conventional pitcher because he features a knuckleball. So he probably needs fewer days of rest between starts. And with Dickey the most dominant force in baseball right now, Mets manager Terry Collins acknowledged the thought...
THAT's what's up We don't need to scream from the back of the Dickey congregation any longer. He's been found by all at this point. It's simply awesome to watch. A knuckleballer that's captivating any baseball fan worth his salt. The story is amazing. But, more impressively, the pitching is amazing. Dickey's array of knucklers is dazzling. The fast one. The slower...
Huntington, NY native, Cam Maron is one of two Met catching prospects who seem to have the makings of future MLB players.  His calling card has been a solid average with little power and no speed.  His patience and contact oriented approach and his being a lefty (Hitting) makes me think of Josh Thole.  Having another Josh Thole in the minors is not a bad thing. Camden is a local...
The Mets are not putting their best defensive middle infield out on the diamond tonight, but the way they've handled Baltimore the last three games, it might not be such an issue. Coming off Santana's first solid outing since his no hitter on June 1st, Dillon Gee is looking to keep the Mets on their winning ways in their recent lose three, win three, lose three, win three...
If you knew R.A. Dickey was going to have a big year in 2012, you are either a psychic or you're simply not telling the truth. How many of you thought R.A. Dickey would have more wins and strikeouts than Justin Verlander? Coming into the 2012 season, Dickey had a lifetime won-loss of 41-50 and an ERA above 4.00.  And, in every season since Dickey debuted in 2001, he had spent...
Go Cyclones!!! Norfolk 7, Buffalo 5  By Andrew O'Brien The Buffalo Bisons led 3-1 in the fifth inning, but the Norfolk Tides exploded for five runs in the bottom of the sixth inning Monday night en route to a 7-5 win in the opening game of a four-game series. Colin McHugh got his first Triple-A start after getting promoted from Binghamton on Sunday. McHugh (0-1) went five innings...
R.A. Dickey in 1996 as a member of the USA Olympic Team R.A. Dickey in 2012 There's not really a point to this post. I just thought you guys might want to see the physical difference between Dickey 16 years ago and now. At that time, Dickey threw 95 MPH and he was a young kid. Let's just say a lot has happened since then, which you can read all about in his awesome book.
Mets right-hander and soft-spoken Southern gentleman R.A. Dickey threw his second consecutive one-hitter tonight — in this case, against the Orioles of Baltimore. Nor do his defense-independent numbers suggest that he was anything but excellent on Monday night (box): 9.0 IP, 30 TBF, 13 K, 2 BB, 11 GB on 15 batted-balls (73.3% GB), 1.14 xFIP. The average knuckleball from Dickey...
Johan Santana pitched six sharp innings, Lucas Duda hit a two-run homer, and the New York Mets beat Baltimore 5-0 on Tuesday night for their second straight shutout of the Orioles. Santana followed R.A. Dickey's second one-hitter in a row with his best outing since he tossed a no-hitter on June 1. Jordany Valdespin added a two-run single for New York, which won by the same score...
R.A. Dickey, a 35-year old pitcher who has bounced around the minor leagues is continuing to put on a human highlight reel each time he takes the mound recently. Dickey started throwing the knuckleball two seasons ago and he appears to have mastered the art. After last night's performance, he becomes the first pitcher in MLB history to allow no earned runs and strike...
Mets News

Delivered to your inbox

You'll also receive Yardbarker's daily Top 10, featuring the best sports stories from around the web. Customize your newsletter to get articles on your favorite sports and teams. And the best part? It's free!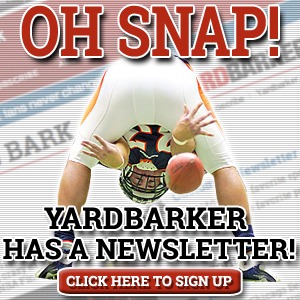 Latest Rumors
Best of Yardbarker

Today's Best Stuff

For Bloggers

Join the Yardbarker Network for more promotion, traffic, and money.

Company Info

Help

What is Yardbarker?

Yardbarker is the largest network of sports blogs and pro athlete blogs on the web. This site is the hub of the Yardbarker Network, where our editors and algorithms curate the best sports content from our network and beyond.